European protests against cuts
Thousands of protesters are striking across Europe against rising unemployment and austerity measures. Travellers flying in and out of the UK are facing disruption as a consequence.
The streets of Madrid full of smoke and debris after strike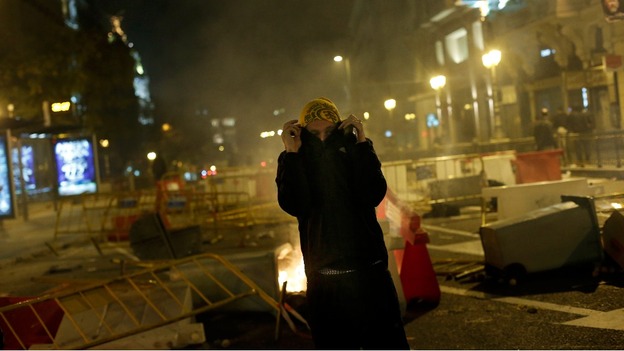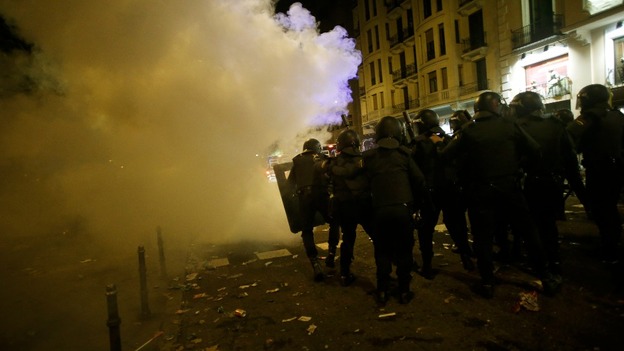 Fires light the streets of Madrid as anti-austerity protests go on into the night
Protesters in Madrid have targeted a branch on Spanish bank Santander, smashing windows and scrawling graffiti blaming the bank for the financial woes of the country.
Main roads in the Spanish capital remain closed with multiple fires raging as firefighters try and keep up with protesters.
Advertisement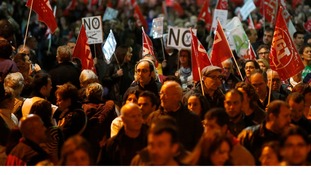 Police and protesters clashed in Spain, Italy and Portugal as millions of workers went on strike to challenge to austerity policies.
Read the full story
Riot police guard parliament building in Lisbon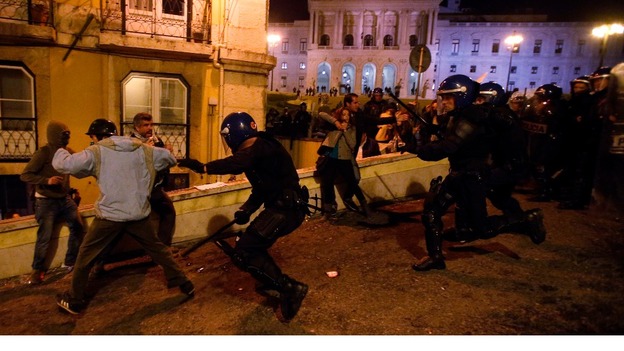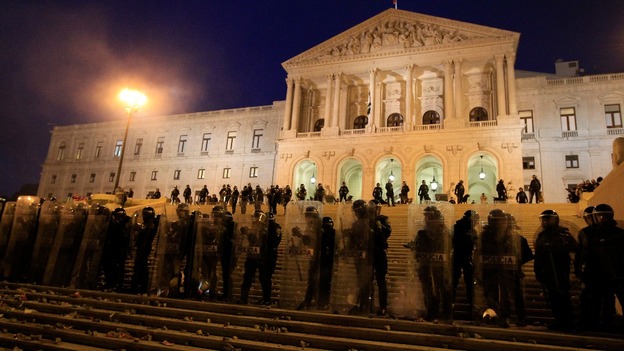 Protesters fill Madrid's Colon Square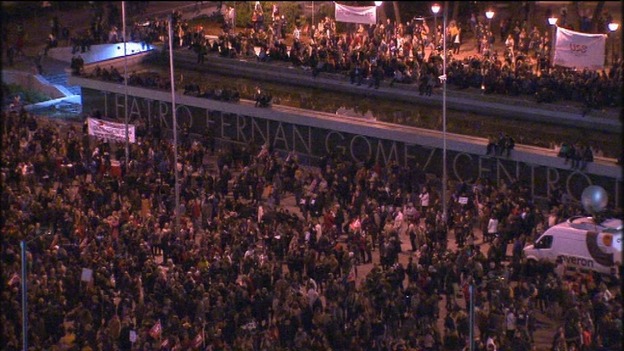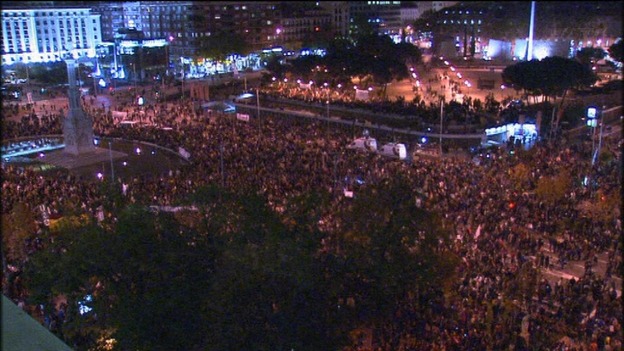 Strikes and rallies across Europe insist austerity isn't working
by Emma Murphy - Europe Correspondent
There were angry clashes in some European cities today as hundreds of thousands of people took part in anti-austerity protests.
Strikes and rallies took place in Spain, Portugal, Greece, Italy and Belgium:
Advertisement
European leaders can't ignore today's demonstrations
by James Mates - Europe Editor
Hundreds of thousands of protesters are on the streets of Madrid tonight. Their message to their leaders is that not only is austerity not working, but that it's making things worse.
That message is supported by dreadful economic figures today that show accelerating recession in southern Europe and big falls in manufacturing output.
All the focus, certainly in Brussels and Berlin, is on saving the Euro and avoiding the catastrophe that they think would follow a collapse of the currency.
But leaders in cities like Madrid have to see what their people are doing and saying. Much more of protests like today's, and this country could become ungovernable.
Photographer 'assaulted and arrested by police' in Madrid
Left-leaning Spanish news organisation La Tuerka claims its photographer was "assaulted and arrested by police" at a protest march in Madrid.
It uploaded this footage of the incident:
Tens of thousands in peaceful protests in Barcelona
by ITV News producer
Tens of thousands of people are out on the streets of Barcelona protesting against the austerity cuts.
There are lots of families, students and union members. Plenty of firecrackers are going off but everything appears peaceful.
Protesters clash with riot police in Madrid
Footage uploaded by YouTube user CrisisEsVacuidad shows protesters clashing with riot police on Madrid's Gran Vía this morning.
Load more updates
Back to top