European protests against cuts
Thousands of protesters are striking across Europe against rising unemployment and austerity measures. Travellers flying in and out of the UK are facing disruption as a consequence.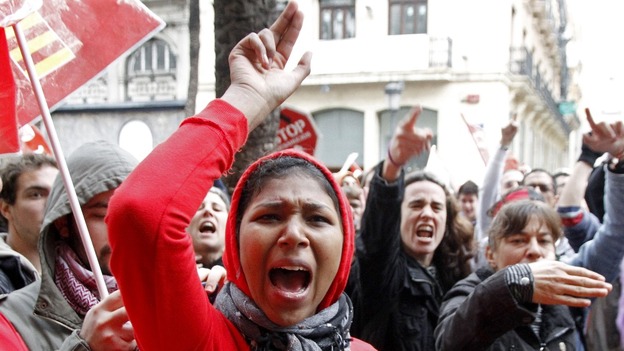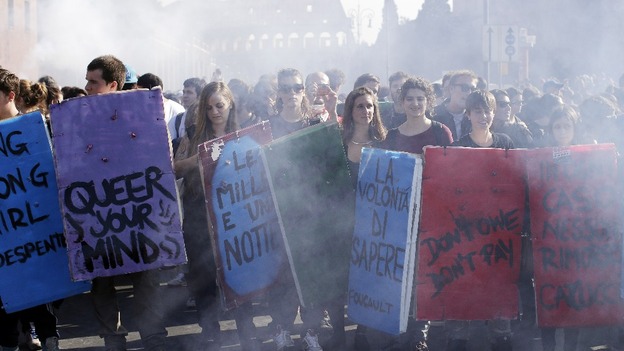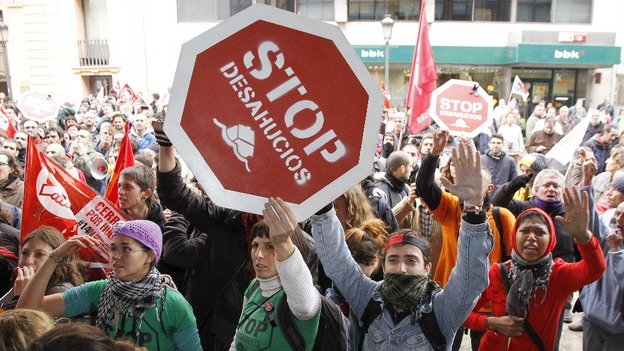 Today some flights will be affected by the strikes in Europe. Please check with your airline.
Advertisement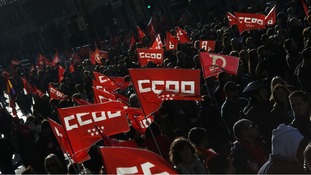 As well as strikes across Europe, today has also produced figures that may convince people at the top that austerity is self-defeating.
Read the full story
Travellers have been faced with delays and cancellations today as a series of General Strikes take place across Europe. British Airways and easyJet are among the airlines forced to cancel flights from the UK.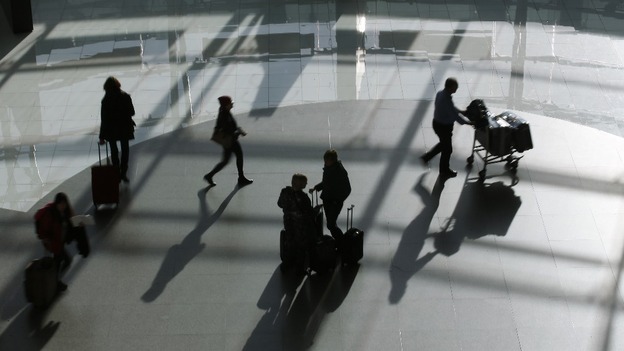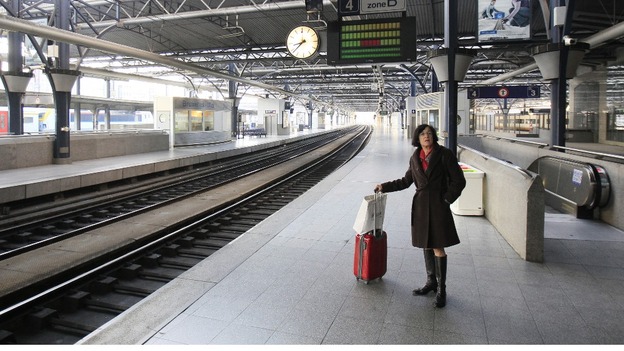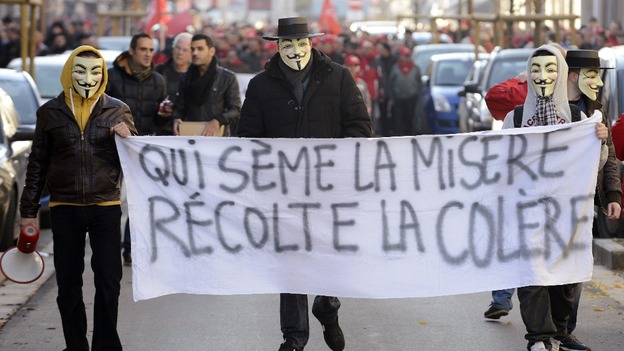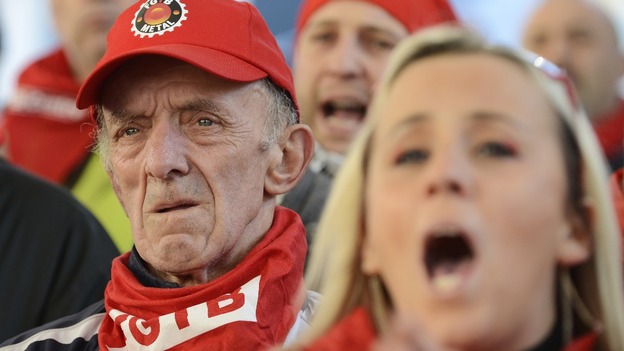 Advertisement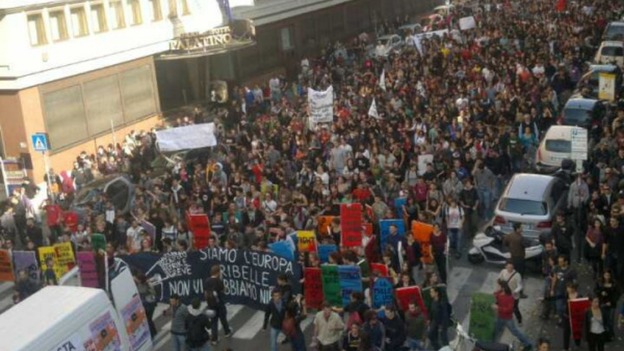 Spanish police forcibly break up a sit down protest in central Madrid. Already very tense.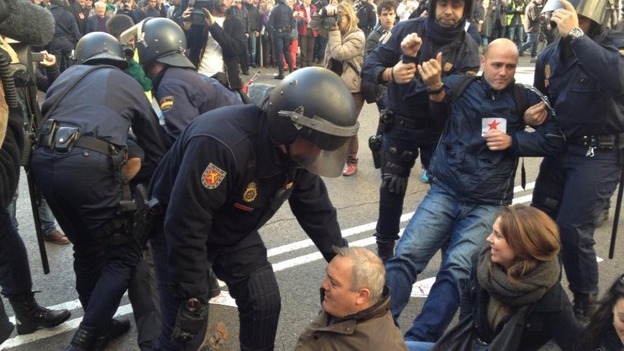 The 10.57am London to Brussels Eurostar train service was cancelled, with the company hoping to accommodate the affected passengers on the 12.57pm service.
"Further disruptions are possible throughout the day and customers are advised not to travel," Eurostar warned customers.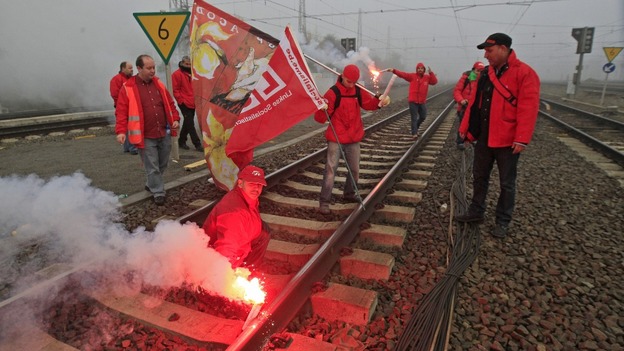 Load more updates
Back to top