'Failures' over baby death
There were "serious failings" in the treatment of a one-year-old girl who died following open heart surgery, a coroner has ruled. Hayley Fullerton's mother has said that Birmingham Children's Hospital failed her "abominably."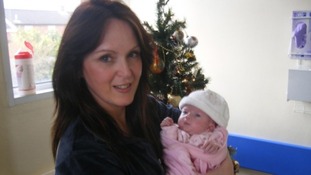 There were "serious failings" in the treatment of a one-year-old girl who died following open heart surgery, a coroner has ruled.
Read the full story
Paula Stevenson, Hayley Fullerton's mother, said she was "shocked" by the Coroner's verdict that there were "serious failures" but not "gross" failures by Birmingham Children's Hospital.
Advertisement
When Hayley died, we recognised that some of her care fell below our usual high standards and for this we offer a heartfelt apology for the distress that has been caused.

We've taken all the steps possible to learn from this. We've gone beyond the recommendations of our investigation and improved the way we do things to ensure that no children or families experience anything like this again.
– Birmingham Children's Hospital statement
by Rupert Evelyn: ITV News Correspondent
The Coroner was satisfied Hayley Fullerton should have been referred to the paediatric unit on the 9th and that doctors should have realised that was the case. Hayley would have had a better chance of recovery if she'd been referred to the unit, the Coroner added.
The Coroner said failures by the hospital did not constitute gross failure as it was not up to the court to decide negligence.
The Coroner said there were failures:
.1. Failure to question why Hayley continued to need oxygen. 2. Failure to arrange follow up chest X-ray prior to 9th. 3. Failure to review x-ray. 4. Failure to conduct physiotherapy on the 9th. 5. Failure to refer to Paediatric Intensive Care unit. 6. Failure of PEWS assessment. 7. Failure to demonstrate to family that their concerns were being listened to. 8. Failure to explain decision to put Hayley in isolation.
The Coroner was "very very sad to find failures in Birmingham Children's Hospital".
by Rupert Evelyn: ITV News Correspondent
I'm at the inquest into the death of Hayley Fullerton - the one-year-old who died at Birmingham Children's Hospital three years ago.
The Coroner found "serious failures" in the care of Hayley.
The Coroner said: "I believe it was a serious failure that a PEWS (Paediatric Early Warning Score) chart was not completed accurately".
The death of Hayley has had a devastating effect on our entire family. We have always believed that we owed it to our beautiful little girl to ensure that no stone was left unturned in our search to discover how she came to die.

We would also like to thank members of the public who have sent so many messages of support to us. We have been touched by their kind words and this has given us the strength to continue our fight for answers.
– Paula Stevenson, Hayley's mother
Advertisement
Ahead of the verdict later today, Mandy Luckman, a specialist medical lawyer who is representing the family, said:
The past few months have been extremely harrowing for the entire family.

The verdict, which will be delivered in the same week that the family mark the third anniversary of Hayley's tragic death, will be an important milestone for them, as they have always maintained that they cannot begin to move forward with their lives until the inquest is complete and they finally are able to understand why their daughter's death occurred.
The Coroner's court heard that Hayley underwent palliative surgery at the Royal Victoria Hospital in Belfast weeks after she was born. She was then flown to Birmingham Children's Hospital for corrective heart surgery.
Her mother, Paula Stevenson, who is from Northern Ireland but now lives on Australia's Gold Coast, said the operation was a success and Hayley was transferred to the hospital's Paediatric Intensive Care Unit, where she spent 17 days before being moved on to a normal ward.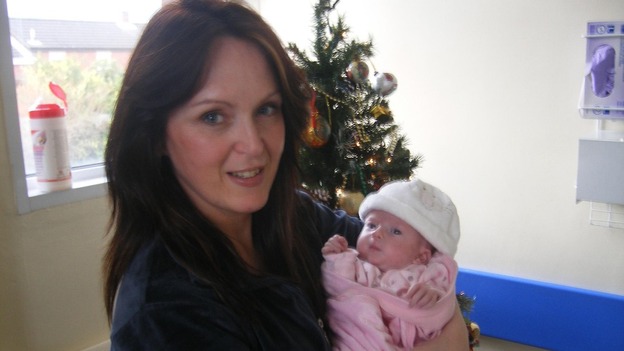 On 9th November an X-ray revealed that Hayley's right lung had collapsed. She was given physiotherapy the following day but on the morning of 11th November both lungs collapsed and she went into cardiac arrest.
She was pronounced dead after a team of doctors spent 20 minutes trying to save her, the inquest heard.
During the hearing Ms Stevenson said her child had been failed "abominably" by medical staff on ward 11, describing her experience as "brutal".
She said staff at the hospital neglected Hayley, "dumped" her at the end of a ward and ignored the family's concerns about her breathing as she recovered from her surgery.
A coroner is expected to deliver his verdict later on the death of a baby girl at a children's hospital following open heart surgery.
Hayley Fullerton died at Birmingham Children's Hospital just a month after her first birthday after undergoing corrective surgery for a heart condition.
She died on 11th November 2009, 12 days after being transferred from the hospital's intensive care unit to a general ward.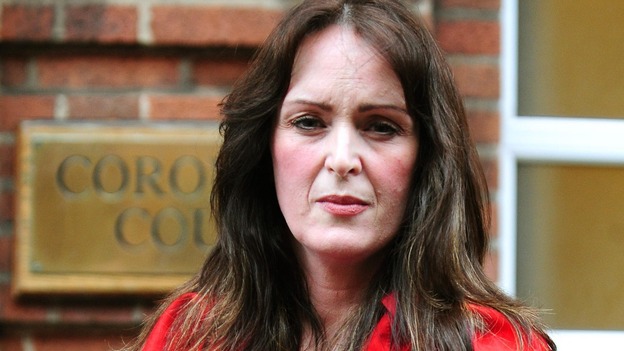 Hayley's mother Paula Stevenson had raised concerns about the care given to her baby by the hospital.
She will be attending the hearing with Bobby Fullerton, Hayley's father, after flying from their home in Australia.
Ms Stevenson, 40, told the inquest at an earlier hearing that she believed her daughter, who was born in Northern Ireland on 6th October 2008 with a heart defect and a hole in the heart, could have lived if staff at Birmingham Children's Hospital had listened to her concerns.
Back to top