Israel-Hamas ceasefire deal
Egypt has announced a ceasefire agreement between Israel and Hamas that is set to begin at 7pm UK time. The announcement was made by the Egyptian foreign minister in Cairo alongside US Secretary if State Hillary Clinton.
Middle East website Haaretz.com reports that the US Secretary of State will announce a ceasefire tonight.
Abigail Hauslohner, the Bureau Chief for the Washington Post, has been witnessing the attacks on Gaza first-hand.
Advertisement
It's reported that the ceasefire will come into force at 9pm Gaza time - according to a senior Hamas negotiator, speaking to the BBC.
Israeli sources say the country has agreed to a ceasefire in Gaza, but will not lift the blockade.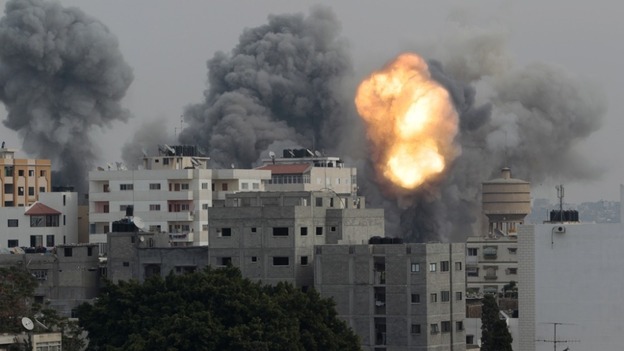 Reuters: Egyptian official confirms that a ceasefire agreement has been reached between Hamas and Israel.
Palestinian official claims that a ceasefire between Hamas and Israel has been agreed.
Advertisement
The violence has to stop as quickly as possible. We continue to call on Hamas to stop its rocket attacks on Israel. We also urge Israel to de-escalate the situation. We need an agreed ceasefire as soon as possible, and we stand strongly behind the Egyptian efforts to achieve this. The people of Gaza deserve a better future.

During my visit yesterday [to the West Bank] I also heard about the situation in the West Bank, where I am deeply concerned about the clashes between Palestinian protestors and the IDF.
Only a lasting and comprehensive peace settlement in the region will put an end to the unsustainable situation in both Gaza and the West Bank.
– Alistair Burt MP, Foreign Office Minister
The UN Secretary-General says the bus bombing in Tel Aviv underscores the need for an immediate Gaza ceasefire. Ban Ki-moon added:
I am particularly concerned about the spiral of violence at the time of intense efforts to reach a ceasefire in Gaza and Israel... We all know there are many details to work out. But while that happens civilians continue to die.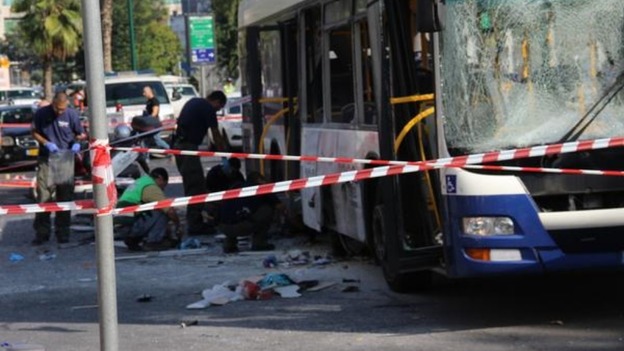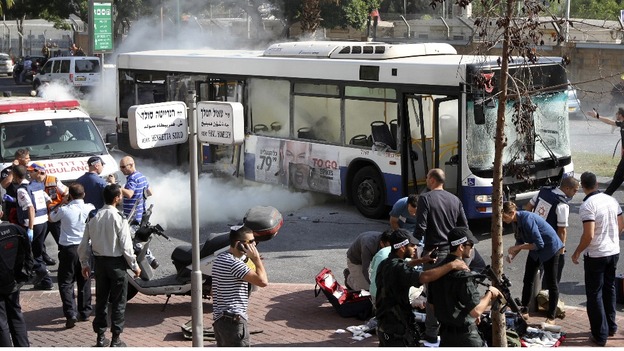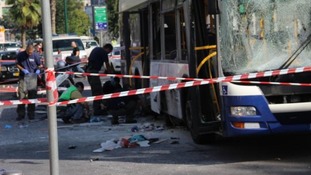 Today's bombing in Tel Aviv is reminiscent of six years ago and could mark a serious escalation in the conflict.
Read the full story
Load more updates
Back to top