Israel-Hamas ceasefire deal
Egypt has announced a ceasefire agreement between Israel and Hamas that is set to begin at 7pm UK time. The announcement was made by the Egyptian foreign minister in Cairo alongside US Secretary if State Hillary Clinton.
Witnesses speaking to Israeli Radio claim they saw someone put a bag into the bus "just seconds" before the explosion.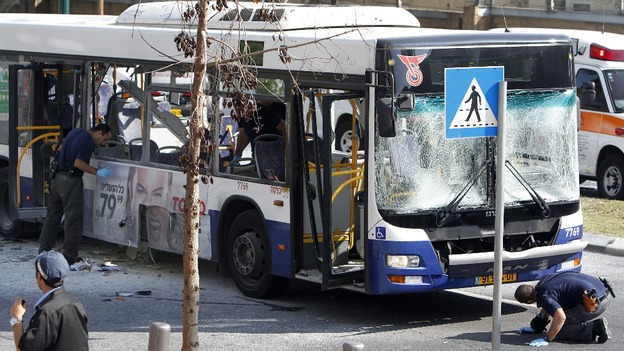 Advertisement
Hamas blesses the martyrdom operation which targeted Tal Arabee' (Tel Aviv) and affirms that this heroic operation is a natural reaction to the massacre of the Dalu family and the targeting of civilians , women and children, in Gaza. We refuse any western condemnation of this heroic attack because those who stayed quiet while the Dalu massacre took place and the other killings of Palestinian civilians has no right to speak up today when the resistance is taking revenge for those civilian Palestinians.
–
Hamas has never said it would stop martyrdom attacks (suicide attacks), we are for the continuation of the martyrdom attacks, in the midst of the continued targeting of civilians from the Palestinian population by the occupation."
– SAMI ABU ZUHRI, HAMAS OFFICIAL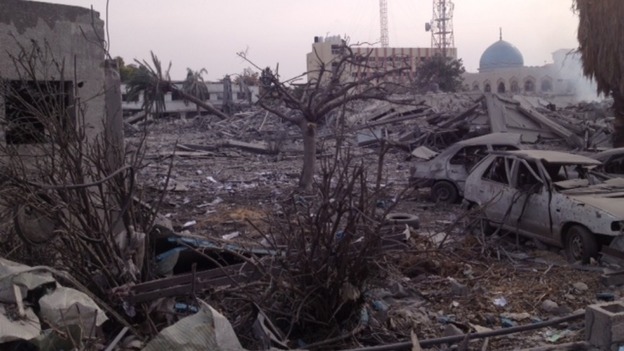 by Richard Gaisford: Daybreak Chief Correspondent
I've seen many more troops and tanks near the border today. Is there a higher chance of a ground invasion now Hamas has claimed responsibility for the Tel Aviv bomb?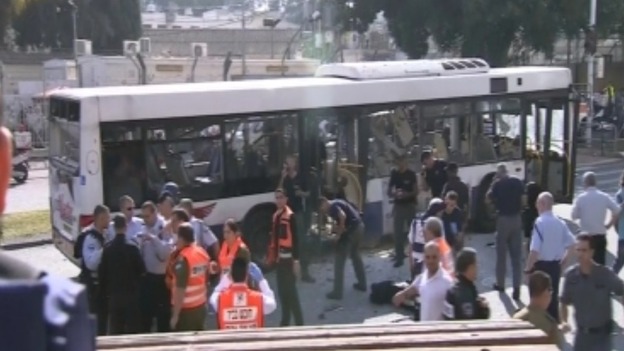 The Tel Aviv bus bomb is the first terror attack there in six years.
Advertisement
by Richard Gaisford: Daybreak Chief Correspondent
Unconfirmed radio reports say there has been a second bomb in or near a shopping mall. Still awaiting police confirmation.
Standing 20 yards from bus (in background). Car windows shattered, police rushing to seal off the area. Very tense http://t.co/hVxgIou1
The bus reportedly exploded close to a military base in Tel Aviv. This is the reported location of the attack.
Load more updates
Back to top