Unemployment down by 49,000
Unemployment has fallen to its lowest total for over a year. However, there has been an increase in the number of people claiming jobseeker's allowance.
Today's unemployment figures reveal the number of people out of work is down by 49,000, but shows an increase in those working part-time, and those who have been out of work for more than a year.
Long-term unemployment is up by twelve thousand, and the number of part time workers is also on the increase, up by 49%. Consumer editor Chris Choi reports.
Despite today's fall in UK unemployment the picture is inconsistent across the country and among certain sections of society. One sector which is on the rise is the long-term unemployed. Chris Choi went to one of the areas hardest hit, the north east of England.
Advertisement
Beneath the headlines the worries are multiplying. There is now fresh evidence that Britain is becoming divided - long-term unemployment rose yet again, so did long-term youth unemployment and unemployment in two-thirds of England is higher than it was at time of the general election. Over a third of the unemployed have been out of work for over a year. These are precisely the people the Government's flagship Work Programme were supposed to help. But the programme is in total gridlock because jobcentre staff have lost all faith in it.
– Liam Byrne, Shadow Work and Pensions Secretary
by Debi Edward: Scotland Correspondent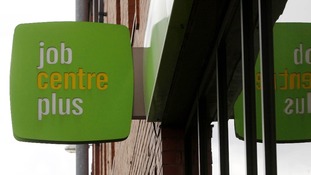 PM on ONS employment stats: 'Good news for UK, an extra 100,000 people in work this month, up by half a million from last year' #globalrace
The latest job market figures are again encouraging and support our assessment that the UK economy will grow over the next year, albeit at a modest pace. There are still some areas of concern. The claimant count has increased, youth unemployment is still too high, and half of the new jobs created in the last three months have been part-time. There is little doubt that the economy has been stagnant for too long, despite the positive GDP figures in the third quarter.
– David Kern, British Chambers of Commerce
Advertisement
Other figures released today by the Office for National Statistics show:
People out of work for over a year increased by 12,000 to 894,000
443,000 people have also been jobless for over two years, up by 21,000
Part-time employment also increased by 49,000 to 8.1 million, close to a record high
With unemployment stuck at two and a half million, a lot of families face a miserable Christmas without any hope of getting a job. It is definitely hurting but it's not working. We have been seeing further job losses in both the public and private sectors over the past two months and it is hard to see where the new jobs are going to come from with confidence at rock bottom. The Chancellor needs to use next month's autumn statement to kick-start the economy.
– Paul Kenny, General Secretary of the GMB union
It's good news to see yet another increase in the number of people in work and to see unemployment fall again. The fall in youth unemployment is particularly welcome, although we're not complacent about the scale of the challenge still facing us. We're working hard to help the long-term unemployed back into a job. That's why we've committed to supporting the hardest-to-help people over a two-year period through the Work Programme so that we can help them overcome their barriers to work and get them into sustainable jobs.
– Mark Hoban MP, Employment Minister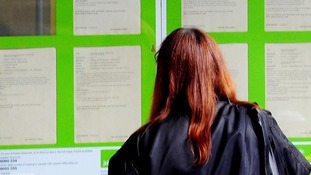 Despite early signs of an improving economy many families may still face the worst blow that a struggling economy delivers to a household.
Read the full story
Load more updates
Back to top