China confirms new leaders
China's ruling Communist Party has confirmed the new team that will lead the country for the next ten years. Xi Jinping was named as the party's new general secretary and will become the head of state in March.
I extend my congratulations and best wishes to the new Politburo Standing Committee of the Communist Party of China. 2012 marks the 40th anniversary of diplomatic relations between our two countries.

There are many things we can and need to do together as countries of global influence, and permanent members of the UN Security Council.

I am committed to deepening our cooperation with China in the interests of shared prosperity and security and developing our shared understanding of each other's values.

The UK wants China to prosper, and I believe we have much to offer to help it do so.
– DAVID CAMERON
The question for this generation of China's leaders and therefore for us as well on economic issues, on security issues, on critical environmental issues is whether or not we can engage them in a global system that's based on rules not just the pursuit of self interest.

I think what matters is that he has been part of a leadership team that has seen China prosper from opening up and I think that will continue internationally and of course the balance that they have to strike is how much openness they allow domestically.

The message I take from this is that the economic revolution continues.
– Ed Miliband, Labour leader, talking to BBC Radio 4's Today programme
Advertisement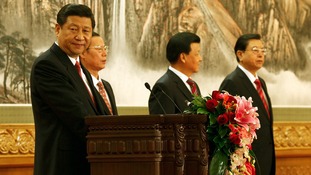 Xi Jinping has been chosen as the new leader of China - a country where change is not just wanted but needed.
Read the full story
During his announcement as the new chief of the Chinese Communist Party Xi Jinping said:
"Our responsibility is to rally and lead the whole party and the Chinese people of all ethnic groups in continuing to liberate our way of thinking, carry on reform and opening, further unleash and develop the productive forces.
"Work hard to resolve the difficulties the people face in both work and life, and steadfastly take the road of prosperity for all."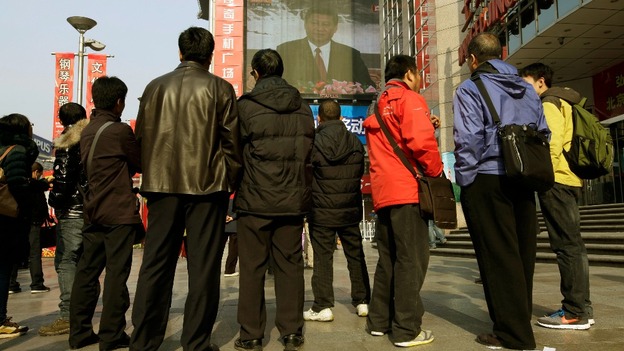 "In the new environment, our party faces many severe challenges and there are many pressing problems within the party that need to be resolved, especially some party members and cadres being corrupt, taking bribes, being out of touch with the people, undue emphasis on formalities, and bureaucratism.
"These must be addressed with great efforts. The whole party must be vigilant against them."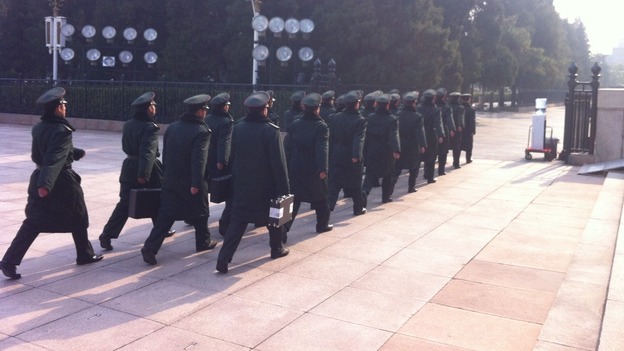 Advertisement
The moment Chinese and intentional media welcomed Xi Jinping as China's new leader:
As well as Vice President Xi Jinping taking over from outgoing President Hu Jintao as party chief, Xi was named head of the party's Central Military Commission, according to state news agency Xinhua.
The other new members of the Politburo Standing Committee include premier-in-waiting Li Keqiang and financial guru Wang Qishan, who will be in charge of fighting corruption.
The number of members has been reduced to seven from nine, as expected, to try and ease consensus-building as they tackle everything from growing social unrest to uncertainty in the domestic and global economy.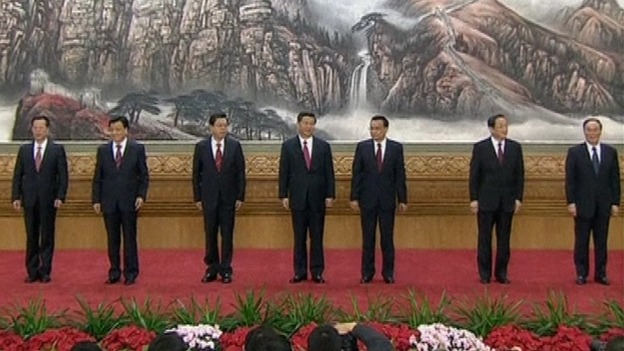 North Korean-trained economist Zhang Dejiang is expected to head the largely rubber-stamp parliament, while Shanghai party boss Yu Zhengsheng is likely to head parliament's advisory body, according to the order in which their names were announced.
Tianjin party chief Zhang Gaoli and Liu Yunshan, a conservative who has kept domestic media on a tight leash, make up the rest of the group.
Chinese state Xinhua News Agency have confirmed Xi Jinping has become the new leader of China by securing the Communist Party's party general secretary top spot.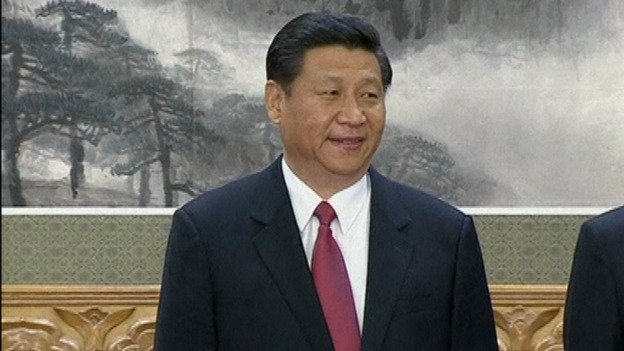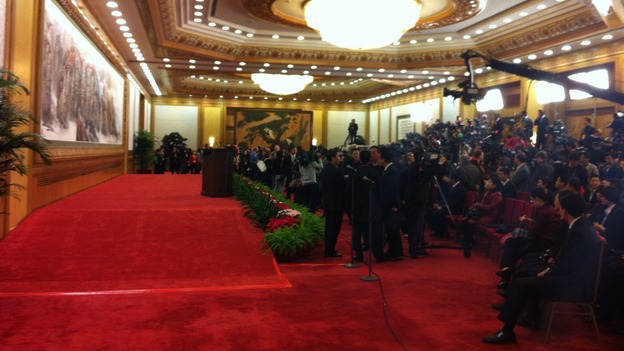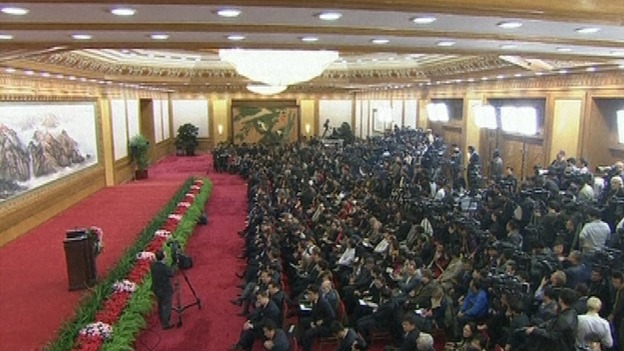 Load more updates
Back to top