Labour wins Corby by-election
Labour has won the Corby by-election caused by the resignation of the former Conservative MP Louise Mensch. The Lib Dems lost their deposit. Labour have also held seats of Manchester Central and Cardiff South in by-elections.
by Emily Morgan: ITV News Correspondent
A Labour Party blog is already anticipating defeat in the Bristol Mayoral elections. It says Independent candidate George Ferguson could well have won on first preferences.
Spin? It might be, but Mr Ferguson has been a popular candidate and he certainly wouldn't be the first independent mayor if he does get it.
Counting is underway in the Corby by-election with a result expected this afternoon. According to the returning officer voter turnout was nearly 45% in the marginal Northamptonshire seat. The by-election was triggered by the resignation of Tory MP Louise Mensch.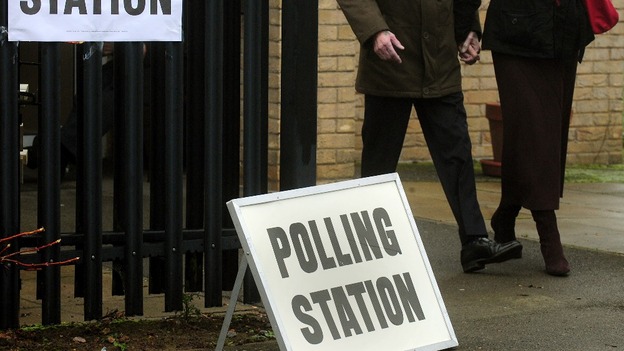 Advertisement
Labour MPs Stephen Doughty and Lucy Powell both tweeted they were "honoured" after their by-election victories.
Honoured and humbled to be elected as the new Labour and Coop MP for Cardiff South and Penarth!
Honoured and thrilled to be elected. Big vote for Labour and huge rejection of Tory-Lib Dem gov. Off to bed now #PuttingMCRFirst
Labour held Manchester Central with a majority of 9,936 votes, with Lucy Powell being elected as MP with 11,507 votes.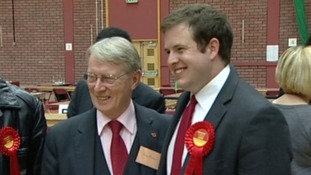 Labour today held Manchester Central and Cardiff South and Penarth constituency seats in their respective by-elections.
Read the full story
Labour have held on to the parliamentary seat of Cardiff South and Penarth in the by-election.
Stephen Doughty, who has previously been the head of Oxfam Cymru, will be the new MP.
Labour has held the seat since 1945.
For more on the by-election, visit ITV Wales.
Advertisement
Labour's Lucy Powell has been elected MP for Manchester Central with a majority of 9,936 votes.
In second place was the Liberal Democrat candidate Marc Ramsbottom, who secured 1,571 votes.
The turnout of 18.16% was reportedly the lowest in a parliamentary by-election since the Second World War.
The post-war record until now for the lowest turnout is believed to be 19.9% in 1999 in the seat of Leeds Central.
The former Conservative MP Louise Mensch has effectively declared Labour winners of the by-election in her former constituency in a series of tweets posted just after the polls closed:
Election result will not be a verdict on either Christine, or the Conservatives, but only on the decision I took to step down mid-term.
Though I had to resign to unite our family, there was large & entirely understandable local anger. I wish I had been able to see out my term
Christine and her team did an incredible job in the most difficult possible circumstances. I know she will one day make a wonderful MP.
The result will not be known until tomorrow afternoon as counting will start in the morning.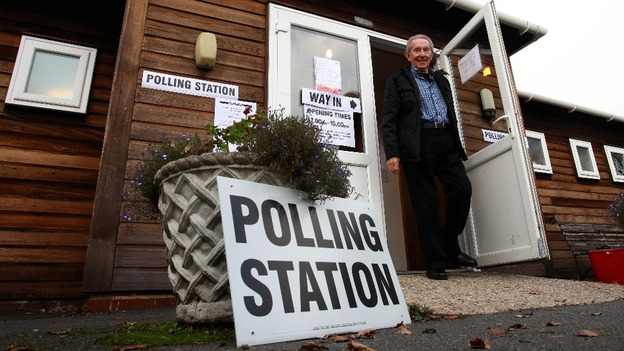 The polls have closed in parliamentary by-elections in Manchester Central, Cardiff Central and Corby and Police and Crime Commissioner (PCC) elections.
Polls will open this morning in the Corby by-election, the seat was made vacant by the departure of Louise Mensch.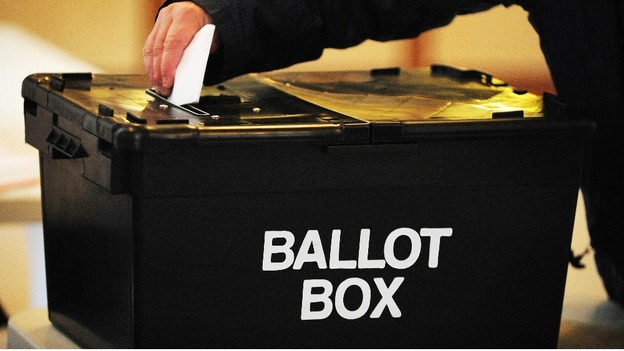 Voting will also take place in Manchester Central. This seat was made vacant when MP Tony Lloyd resigned to become a candidate for the Police and Crime Commissioner election, which is also running today.
Cardiff South & Penarth will also see a by-election. the previous incumbent Alun Michael also stood down to seek election as a Police and Crime Commissioner.
Load more updates
Back to top