Obama meets China's president
Barack Obama has met China's outgoing president during a meeting at a summit of Asian countries taking place in Cambodia. He become the first sitting US President to visit Cambodia and Burma on his historic tour of Asia.
Obama to talk about US aid mission in Burma
US aid mission has "significant potential" in Burma. Obama will talk about it on his Asian trip.
White House: Obama to discuss North Korea with Burma
The White House said Obama will discuss North Korea with Burma's leaders. It also said the US would like to see Burma break military ties with North Korea.
Advertisement
President Obama to embark on whistle-stop tour of Asia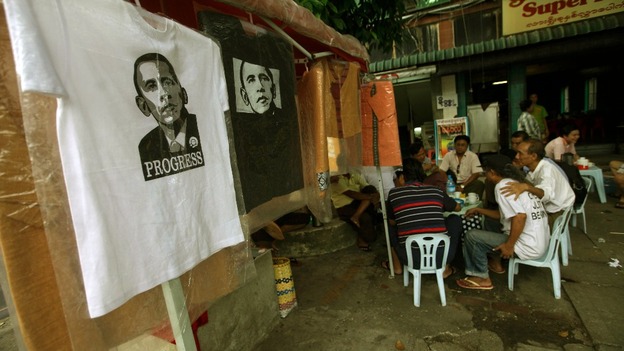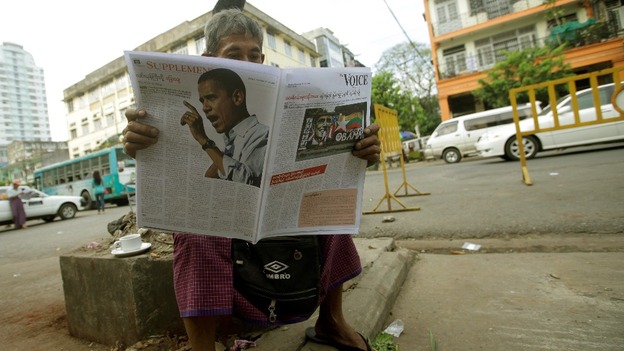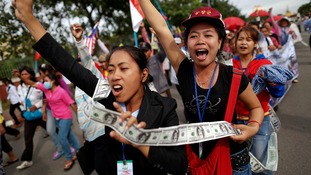 Barack Obama is touring Southeast Asia to showcase foreign policy achievement and reinforce the U.S. role as a counterweight to China.
Read the full story
Load more updates
Back to top