UBS rogue trader jailed
A rogue trader who lost £1.4 billion in bad deals has been jailed for seven years after being convicted of fraud. But Kweku Adoboli was acquitted of the four outstanding false accounting charges.
Kweku Adoboli was working on complex trades in a culture that promised big returns.
Crucially, he had experience working in UBS' backroom operation - this is where the checks and balances take place.
Like Nick Leeson, who brought down Barings Bank 17 years ago, he knew how to hide his fake trades.
There are still many questions about UBS management and how they managed to miss such vast sums: at one stage, the potential losses were £7 billion, double what the bank made in profit the year before all this kicked off.
Could this happen again? Not this specific trade, because the banks know about it now. And there is some evidence that the culture is changing.
But one bank observer told me this evening that he could guarantee there would be new loopholes to exploit and, as a result, more trade crimes.
Andrew Penhale, deputy head of fraud at the Crown Prosecution Service (CPS) said Kweku Adoboli had simply acted dishonestly, and his fraudulent actions had impacted "hugely" on a large number of people. He said:
"The amount of money involved was staggering, impacting hugely on the bank but also on their employees, shareholders and investors. This was not a victimless crime."
Advertisement
UBS said in a statement they were "glad" criminal proceedings against their former employee Kweku Adoboli had "reached a conclusion." Adoboli was jailed today for seven years for committing the UK's largest ever fraud.
We are glad that the criminal proceedings have reached a conclusion and thank the police and the UK authorities for their professional handling of this case. We have no further comment.
He [Kweku Adoboli] did so by breaking the rules, covering up lying. His actions amounted to fraud, the amount of money was staggering... This was not a victimless crime. People who commit fraud in any walk of life should know that the technicality of the case is not a barrier to bringing it to justice.
– CITY OF LONDON POLICE
There is a strong streak of the gambler in you. You were arrogant to think the bank's rules for traders did not apply to you.
– Mr Justice Keith, Judge
Kweku Adoboli who lost £1.4 billion of UBS's money in the UK's biggest ever fraud has been jailed for seven years.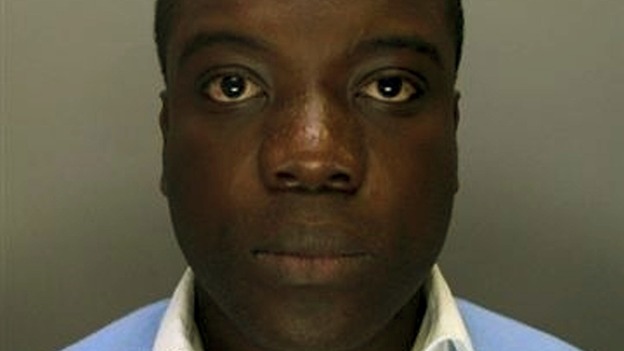 Advertisement
Police say former UBS trader Kweku Adoboli made his reckless trades difficult to detect.
Detective Chief Inspector Perry Stokes, who led the investigation said the 32-year-old, was one of the most sophisticated fraudsters he had seen.
When you've got a rogue employee in a position of trust it's very difficult when they are intent on breaking the rules to identify what they are doing. As an organisation you put your trust in your employee and if you get a rogue it's very difficult to detect... This isn't someone who has made a mistake in the course of his business, this is someone who has chosen the path that they have gone down. If you're a bad trader, you're a bad trader. He has gone down a different path and he has lied to colleagues.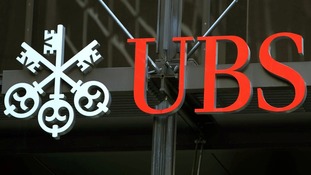 This is the email that rogue trader Kweku Adoboli sent revealing the £1.4 billion losses he caused.
Read the full story
Rogue trader Kweku Adoboli who lost £1.4 billion in bad deals at UBS has also been found guilty of a second fraud charge, but acquitted of the four other outstanding false accounting charges.
Kweku Adoboli, who lost £1.4 billion of UBS's money, has been found guilty of one count of fraud at Southwark Crown Court. The jury is still deliberating on other charges.
He admitted the losses but claimed that he was pressured by staff to take risks, culminating in bad deals.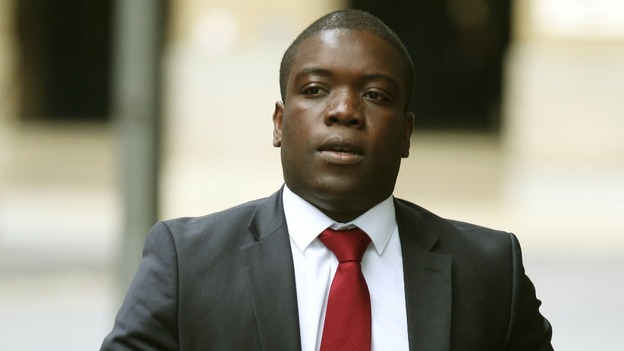 Back to top