PM defends EU budget position
David Cameron has defended the collapse of talks aimed at agreeing the EU budget, saying: "We are not going to be tough on budgets at home and sign up to big increases in European spending in Brussels."
Prime Minister David Cameron told the House of Commons that he rejected the EU budget proposed at last week's summit in Brussels as the spending increases were not a good deal for British taxpayers. He said:
"We are not going to be tough on budgets at home and sign up to big increases in European spending in Brussels"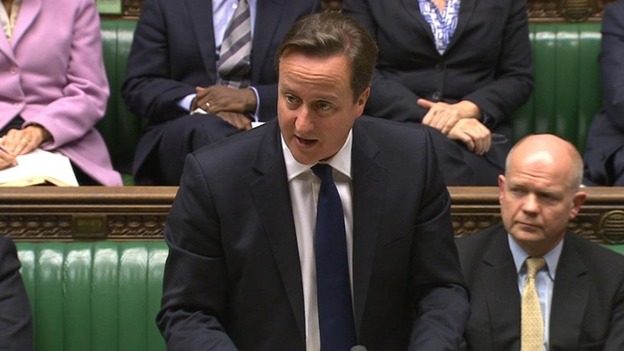 Prime Minister David Cameron told the House of Commons he was hopeful of a budget deal with EU leaders, but that the deal offered last week in Brussels "was simply not good enough". He said:
"We need to cut unaffordable spending, the deal on the table was not good enough and that is why we did not take it."
"As I have said before, the EU must find ways to cut administrative costs. The EU institutions have simply got to adjust to the real world."
"It is in our interests to get a deal, we will push harder for a reduction in the next summit. We are fighting hard for the best deal for Britain and that is what we will continue to do."
Advertisement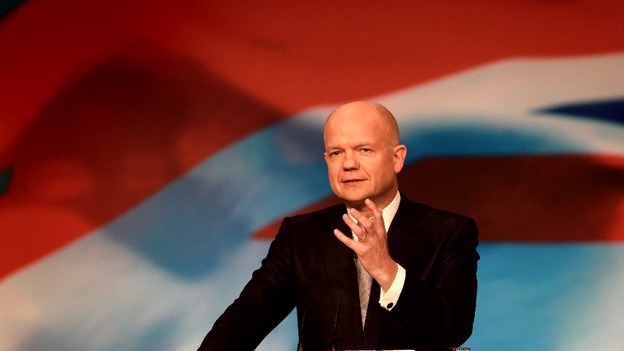 Foreign Secretary William Hague has told the The Andrew Marr Show that the Government is setting a "positive vision" for the European Union.
The Conservative MP said "deepening and widening the single market" would enable much needed growth in Britain's economy.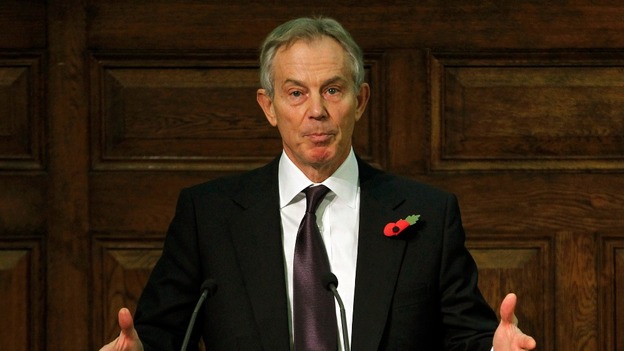 Tony Blair will argue that the UK needs to stay "at the heart of the European Union - or face disaster" in a speech to business leaders on Wednesday, according to the Guardian.
The former Prime Minister will tell gathered members of the business community that membership to the EU is more important than ever. A source close to Mr Blair said:
"Whereas the postwar argument for Europe was about peace versus war, he will make the point that the 21st-century case for Europe is about power versus irrelevance."
Tony Blair is to intervene in Britain's Future in Europe and will warn that disengaging from the European Union's "top table" would be a disaster for the UK Economy, according to reports.
Blair will seek to rally the business community behind a campaign to halt the Eurosceptic bandwagon at a speech in London, according to The Observer.
The newspaper reports that he will say because major economies such as China, India, Brazil and Russia are emerging as global competitors, EU membership has never been more important.
Europe minister David Lidington has defended the UK's stance on EU budget negotiations by saying that the interests of the European taxpayer needed to be protected.
He told Radio 4's Today programme:
Our government, governments throughout Europe, ordinary families throughout Europe are having to take really tough decisions about what they spend and hard choices, and we think the EU institutions should do the same: it's not unreasonable.

We have a powerful alliance to argue for taxpayers throughout Europe and I believe it is going to hold.

Were it not for the debate we'd be paying double France, despite having roughly the same contribution.
Advertisement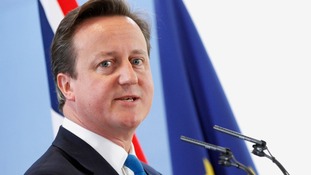 The Prime Minister's performance at this EU summit has been interesting and it hints at a more tactical engagement with Europe.
Read the full story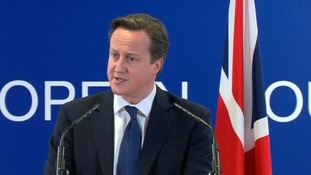 The Prime Minister has hit out at EU institutions for not going far enough to rein in spending as budget talks were postponed until January.
Read the full story
The Prime Minister and Deputy Prime Minister remain at one when it comes to protecting British taxpayers' interests in Brussels. Britain has worked constructively to come to a deal and, while there has been progress at this summit, the deal is still not right for Britain and a number of other countries.
When governments around Europe are exercising restraint on spending at home, the EU budget also needs to demonstrate discipline with a real terms freeze. It is right that, across Europe, we now all take a couple of months to step back from this, continue to make our case for restraint and come back to it in 2013 ready to do a sensible deal along the lines we've proposed.
– STATEMENT ON BEHALF OF Deputy Prime Minister Nick Clegg
David Cameron has failed to persuade other European leaders to deliver the reform of and real- terms cut in the Budget which MPs voted for. He is increasingly weak and isolated in Europe, just as he is at home. The Prime Minister needs to start building alliances if he is to deliver a good deal for British taxpayers and for the future of the European Union.
– ED BALLS MP, SHADOW CHANCELLOR
Load more updates
Back to top