PM defends EU budget position
David Cameron has defended the collapse of talks aimed at agreeing the EU budget, saying: "We are not going to be tough on budgets at home and sign up to big increases in European spending in Brussels."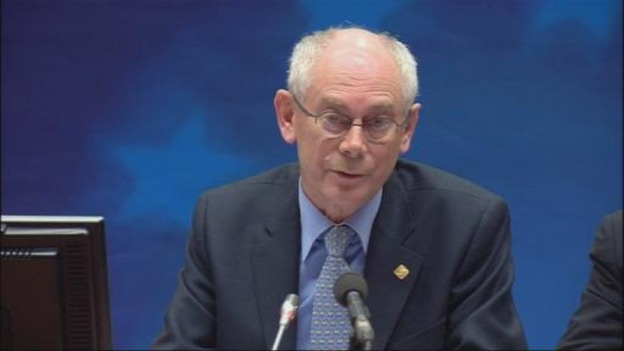 The President of the European Council called on leaders meetings in Brussels today to be "sensible and realistic." Herman Van Rompuy, tasked with chairing the 27-nation meeting to agree the next EU budget said:
"Doing more with less money involves political choices. This is painful even when cuts are evenly spread. So we must be sensible and realistic."
"But we must not forget this budget is a budget for the rest of the decade. So it must be future-oriented. My proposal focuses on jobs and growth in all regions, and in different economic sectors."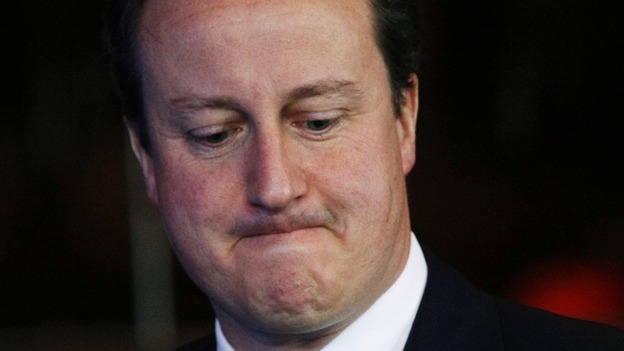 If EU leaders fail to agree a budget, it will be rolled over in 2014, and will rise by 2% to take account of inflation.
Such a scenario would mean the UK would have to pay more than under Cameron's current plan, as his calculation is based on 2011 spending.
Advertisement
David Cameron has told reporters in Brussels that not enough progress is being made on the EU budget negotiations. He added that unaffordable spending is being cut at home and the same needs to be done in Europe.
Arriving at the EU summit in Brussels this morning, Prime Minister David Cameron said not enough progress is being made on setting the budget.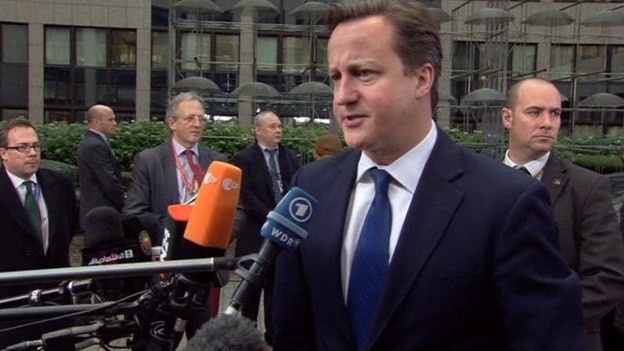 He added: "There hasn't been enough cutting back proposals for additional spending...We need unaffordable spending to be cut."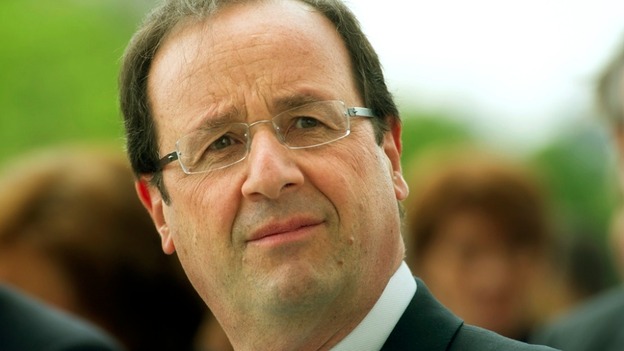 French President Francois Hollande said it was unlikely that European Union negotiators would reach an agreement today on the budget for the next seven years but added a delayed deal would not be serious.
He told reporters: "Everyone agrees this is going to take time."
Asked whether EU leaders could fail to resolve their differences on Friday he said: "That's the most likely outcome."
Advertisement
German Chancellor Angela Merkel doubted whether an agreement on the European Union's seven-year budget could be reached this week and that a further round of negotiations would likely be required at a later date.
I believe that the positions are quite far apart, in certain respects.

I believe that we will move forward a little tomorrow but I have my doubts that we will achieve a result. There is a high likelihood of a second stage.
European Council President Herman Van Rompuy adjourned a summit of EU leaders to discuss a new seven-year budget early on Friday to allow time for members to study a revised set of proposals.
Officials said EU leaders would gather again at 11am GMT on Friday to open round-the-table negotiations over the long-term budget, a framework of around 1 trillion euros in spending for the years 2014-2020.
There has been some movement towards the British position at the EU budget talks in Brussels.
David Cameron said: "These are very important negotiations, clearly at a time when we are making difficult decisions at home over public spending."
Herman Van Rompuy has issued a revised EU Budget proposal, reducing cuts to agriculture and cohesion funds. The overall budget cuts total approximately 80 billion euros.
These changes mean there are likely to been deeper cuts to EU salaries and benefits.
Load more updates
Back to top