The court appearance of two Italians charged with attempted murder after an attack on Tottenham fans in Rome has been delayed until tomorrow, police said.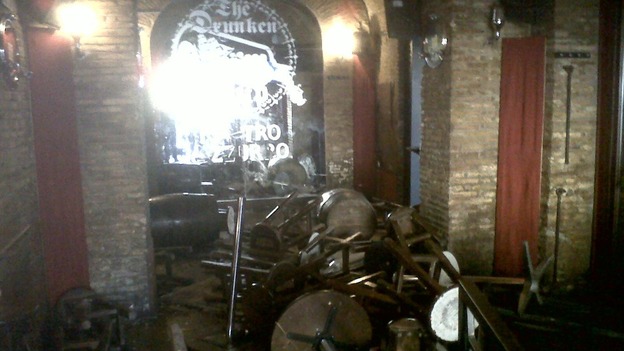 At least 11 Spurs fans were injured in the attack at 1am on Thursday as up to 50 hooligans stormed the Drunken Ship pub armed with knuckle dusters, baseball bats, knives and broke bottles.
Essex builder Ashley Mills, 25, was most seriously injured, sustaining stab wounds to his leg and head.