Risk of floods as rivers swell
Swollen rivers are still at risk of flooding over the next few days, the Environment Agency has said, as icy temperatures take hold of the UK. The rivers Thames, Trent and Severn remain at very high levels despite the improving weather.
A row of cottages overlooking an historic harbour are set to be demolished after a landslide left them in danger of collapse.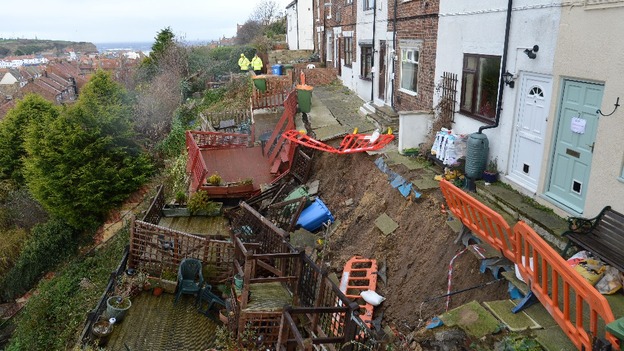 Torrential rain led to the gardens in Whitby, North Yorkshire, sliding down the slope below them and they are now 30ft lower than the 150-year-old terrace.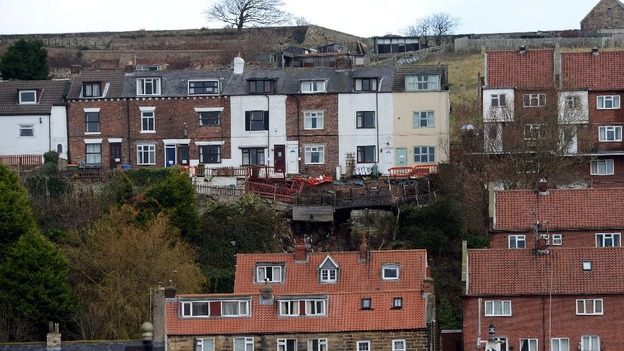 The family of Margaret Hughes, the 91-year-old woman who died in her flooded home, spoke lovingly of their "Nain" who they said was "full of life" and looking forward to Christmas.
They recalled how Mrs Hughes, while in her 80s, would take long walks collecting firewood and delivering bundles to her grandchildren, often using the bus to take the firewood to their homes.
The statement added: "Margaret spent most of her early life working on farms, initially in Cerrig, near Corwen and then Plas Coch in St Asaph where she farmed with her husband for 18 years before moving into Tai'r Felin, St Asaph. The family are devastated by the news of her unexpected death."
They also passed on their sincere thanks for all the messages of support and good will but have now asked for privacy at this "very difficult time".
Advertisement
Margaret Hughes, 91, who died in her flooded home in North Wales was described by her family as "independent and strong willed, with a real sense of humour and fun".
The elderly woman's daughter, four grandsons and granddaughter said she came from the "old stock" of Welsh farmers who never complained and "always put the wishes of others before her own".
They added that Ms Hughes was "active and independent".
The family of a 91-year-old woman who died in her flood-hit home in St Asaph said they were "devastated" by her death.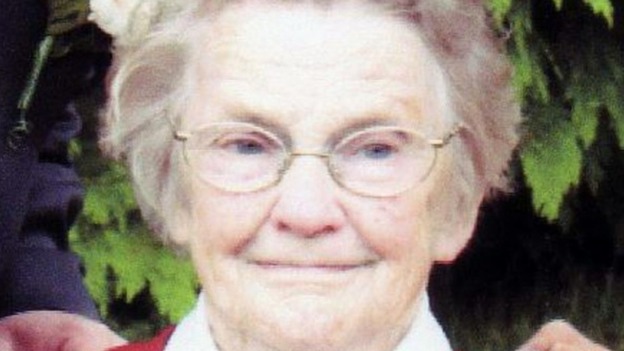 Margaret Hughes, who would have celebrated her 92nd birthday tomorrow, was described by her family as "very active and loved nothing more than entertaining her grandchildren and great grandchildren with cups of tea and mince pies with which she would overwhelm them particularly at Christmas."
The 91-year-old woman who died in her flood-hit St Asaph home initially refused to be rescued by the emergency services.
Questions remain whether Margaret Hughes, who ITV News understands would have turned 92 tomorrow, was checked on after she declined rescuers help.
ITV News correspondent Rupert Evelyn reports:
More than 150 flood warnings are still in place across England and Wales as thousands of people begin to pick through their damaged homes and belongings.
Although the weather has improved for much of the UK, the Environment Agency said there was still a possibility of more flooding and disruption for the next 48 hours.
In the Welsh city of St Asaph, hundreds of residents forced out of their homes and into a leisure centre have begun the long and dirty clean-up. Paul Davies reports.
Advertisement
The Environment Agency has urged people to remain vigilant amid warnings that river levels will continue to slowly rise over the next two days.
There were 22 flood warnings and 39 flood alerts in place across the South East this afternoon.River levels on the Thames around Oxford remained high but have now reached their maximum.
But people living in flood-risk areas downstream of Oxfordshire, such as Reading in Berkshire and Sunbury in Surrey, were urged to keep a regular check on local river levels and be prepared to act.
After several days of heavy rain, the ground is saturated and floodwater from small watercourses continues to flow into larger rivers like the Thames.

The Environment Agency is carefully monitoring the levels in these rivers and will issue flood warnings if necessary.

Levels along the Windrush and Evenlode rivers in Oxfordshire remain high but are stabilising.

These rivers are tributaries of the Thames and will continue to influence the rate of fall on the Thames. Levels also remain high on the River Cherwell in the Oxford area.
The Environment Agency has downgraded all severe flood warnings for England and Wales. Earlier today, parts of Wales had severe flood warnings in place.
Hundreds of flood warnings and alerts remain.
Five homes in Whitby will have to be demolished after a landslide, Scarborough Council said today.
The traditional fishermen's cottages, built into the steep cliffside, became structurally unsound after heavy rain caused subsidence in gardens in Aelfleda Terrace.
Structural engineers who inspected the houses said they could not be saved.
Owners have been allowed back into their properties briefly to retrieve their personal belongings but the whole area has now been cordoned off.

Demolition is currently scheduled to take place within the next 24 to 48 hours. Security personnel and council officers will be monitoring the site closely in the meantime.
– Scarborough Borough Council spokesman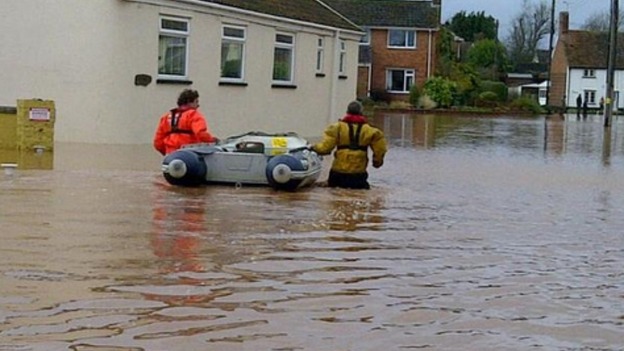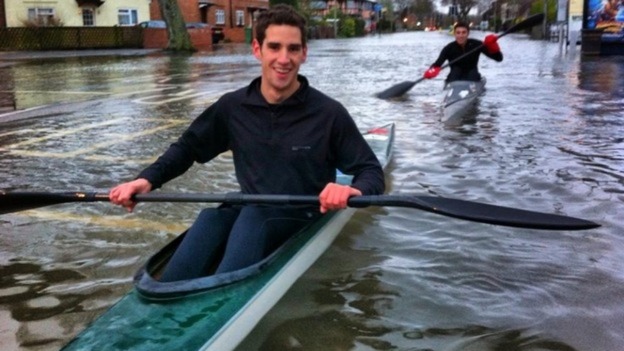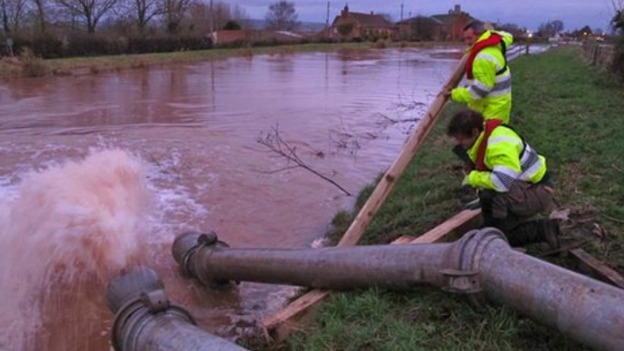 Load more updates
Back to top