Tory MP calls for UKIP pact
Senior Tory MP Michael Fabricant is set to call on David Cameron to make an election pact with the UK Independence Party (UKIP) and offer its leader Nigel Farage a job in Government.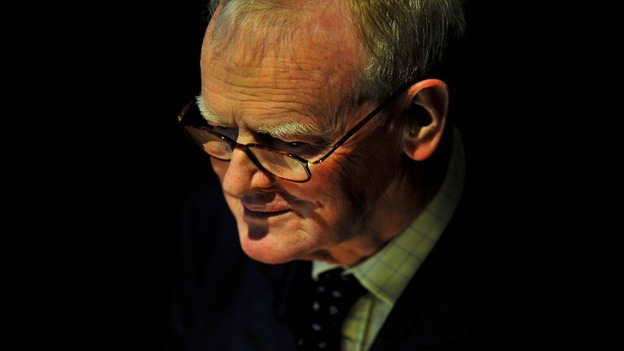 Eight Conservative MPs have held preliminary talks about defecting to UKIP, the party's treasurer has claimed.
Stuart Wheeler has told The Daily Telegraph: "I have had lunch secretly if you like, in a completely confidential way, with eight different Tory MPs."
Mr Wheeler, who was expelled from the Conservatives in 2009 after donating £100,000 to UKIP, has said he has passed their details onto the party's leader Nigel Farage.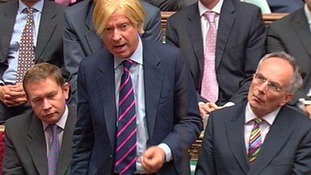 The PM and UKIP leader Nigel Farage have dismissed a suggestion by a Tory vice chairman that the two parties should make an election pact.
Read the full story
Advertisement
A new poll suggests that 61% of Conservative supporters want Britain to leave the European Union provided it could maintain its close trading links.
The survey, carried by ComRes for The Independent, appears to show that 54% of voters feel the same way.
It comes on the day the Tory vice chairman Michael Fabricant suggested his party make an election pact with the UK Independence Party, which wants to quit the EU.
The Conservatives' ongoing difficulties over Europe have taken a new twist with calls for them to form a pact with UKIP.
Tory vice chairman Michael Fabricant said the two parties should consider their similarities but David Cameron and UKIP leader Nigel Farage said no deal could be done.
Watch this report from our Deputy Political Editor Chris Ship.
It looks as if the former whip Michael Fabricant's call for a pact with UKIP hasn't gone down at all well with the Prime Minister.
Asked exactly what his job as Tory Party vice-chairman entailed, a Downing Street source said he "organised by-elections."
Moments later he clarified that saying Mr Fabricant's role was to "help out" at by-elections. A return to a job in Government seems unlikely.
London mayor Boris Johnson has rejected the call for an election pact between Conservatives and the UK Independence Party (UKIP), declaring that voters have "had enough" of pacts and coalitions.
He added: "What they [voters] want is to see parties standing up individually for what they believe in."
Advertisement
Nigel Farage says the UK Independence Party (UKIP) is "at war" with the Conservative Party and criticised David Cameron for failing to backtrack on his claim in 2006 that UKIP members were mostly "closet racists".
He also hit out at the Prime Minister for failing to deliver a referendum on the European Union.
Paul Nuttall, UKIP's deputy leader, says any election pact with the Conservatives would be "very difficult" while David Cameron heads up the party.
"You really can't believe a word he says on the European Union and he's also a guy who called us closet racists," he said.
UKIP's deputy-leader Paul Nuttall told me they wouldn't countenance any sort of electoral pact with the Tories while David Cameron is at the helm.
He said:
It would be very difficult for us to go for it, if the leader and Prime Minister describes us as 'closet racists' and has given cast iron guarantees on Europe in the past which he has gone back on.
He also denied that highlighting the case of the Rotherham foster parents whose children were taken away because they were members of UKIP was a political stunt.
"They came to us at the end of their tether," he said.
Nigel Farage has insisted that the UK Independence Party would not be "bought off" by the offer of a position in government.
Speaking on Sky News, he rejected a call by Tory MP Michael Fabricant for the Conservatives and UKIP to form an election pact.
The UKIP leader said:
There is a problem, Michael Fabricant thinks we can be bought off with me being offered a post in government and then UKIP then packing up their tents and going home, well that is not going to happen.

We are a different political party with a full manifesto.
Load more updates
Back to top