Ofsted 'shames' authorities
The education watchdog Ofsted has "named and shamed" local authorities who have a high number of schools falling below the good and excellent mark.
Ofsted's report shows Coventry is one of the worst places for a child to be in education in England.
Kim Docking is Executive Headteacher at Coventry's Clifford Bridge Primary School. She was brought in to improve standards there. Kim says today's report is "soul-destroying" for people living in the city.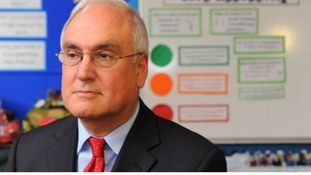 Ofsted's chief inspector has said that England's schools system is not good enough and must do better in his annual report
Read the full story
Advertisement
Here are the five top or bottom local authority areas with the highest or lowest percentage of pupils attending good or outstanding secondary schools, according to Ofsted.
Top five
Trafford (100%)
Torbay (100%)
Sutton (100%)
Rutland (100)
Kensington and Chelsea (100)
Bottom five
Tameside (34%)
Portsmouth (34%)
Middlesbrough (32%)
Bradford (28%)
Barnsley (20%)
Councils want to intervene more quickly, but decades of giving schools 'greater freedom' and 'protecting' them from council interference means that local authorities now have very indirect and bureaucratic ways to tackle poor performance and improve schools which are based on intervention driven by Whitehall, not flexible local arrangements.

Ironically, the Government and academy chains have more direct power than councils to quickly turn around under-performing schools.
As more schools move away from local authority-maintained status, council leaders are concerned it will become impossible for the performance of such a large number of schools to be monitored from the centre.

Without local intervention, poor performance will not be spotted early enough and educational standards may slip.
– Councillor David Simmonds, chairman of the Local Government Association's children and young people board
Today's report shows the results of Labour's education reforms - including academies and better school leadership.

There are half a million more children in good or better schools thanks to over a decade of investment and reform.

However, there remains an arc of under-achievement which is holding back too many young people.

Even in David Cameron's backyard of Oxfordshire, there are too many coasting schools

We need to learn from success stories like Wigan and Darlington to understand why other areas are less successful."
– Shadow education secretary Stephen Twigg
Sir Michael is right that standards in some local authorities are simply not good enough. There are still too many schools that do not provide a good enough education. We make no apology for introducing reforms to drive up standards in schools.

"The report recognises that sponsored Academies – with strong leadership and real expertise – are the best way to turn around struggling schools. That is why we are identifying consistently weak schools and allowing experienced Academy sponsors to take them over.
– Department for Education spokesman
Advertisement
This annual report from Ofsted is clear that 65% of colleges, serving some 2.5 million students, are good or outstanding which, in the face of a challenging inspection framework, and the need to make efficiencies in the face of constrained funding is a solid achievement.
"The report no longer represents a 'state of the nation' view of provision, but rather a snapshot of inspections that are now triggered by a risk-based approach. By definition this is skewed towards more negative results.

Despite this approach, it is heartening to see that of the 56 colleges inspected in the last round, 27 had improved or maintained their previous grade for overall effectiveness.
– Martin Doel, chief executive of Association of Colleges
There are serious concerns about the state of education in England's colleges, Ofsted chief inspector Sir Michael Wilshaw has said.
More than a third of colleges (35%) are now considered less than good - up from 30% at the end of 2010, according to Ofsted's annual report.
For the second year in a row, there was not one college that was judged to be outstanding for its teaching and learning.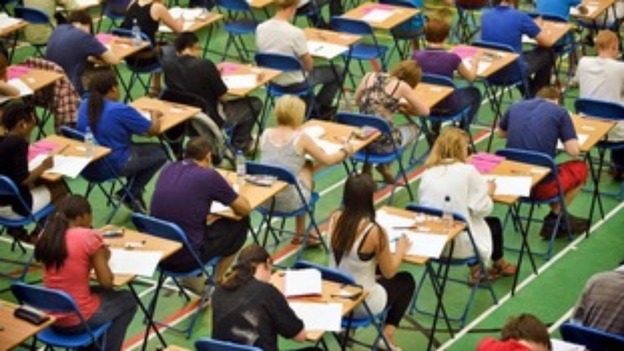 Thirteen - collectively teaching more than 82,000 learners - were declared inadequate overall in the last year, compared to just four the year before, according to the report.
Ofsted's report questions whether the learning and skills sector - which covers further education colleges - is currently fit for purpose.
In his first annual report, Ofsted chief inspector Sir Michael Wilshaw has said that England's schools system is not good enough and must do better.
The inequities are stark.

Why is it that a child living in Derby or Doncaster local authority areas has only half the chance of attending a good or better primary or secondary school compared with a child living in Wigan or Darlington?

Why is it that Coventry has a smaller proportion of pupils attending good or better primary schools than any local authority area in the country? Do parents realise this? What is being done about it?"
Sir Michael also points out that there is no link between access to a good primary school and how rich or poor an area is.
Oxfordshire, not usually considered an area of high deprivation, is among the 20% of local authorities with the lowest proportions of pupils attending a good or better primary.
A team of eight regional Ofsted directors will go out into local authority areas from January to find out what is happening in under-performing areas.
Load more updates
Back to top