Leveson urges new press rules
Lord Justice Leveson has recommended further press regulation, underpinned by law, in his long-awaited report.
The press must be set a deadline to implement Lord Justice Leveson's recommendations, according to campaign group Hacked Off.
The group, which represents victims of press intrusion, said the Leveson report proposals were "reasonable and proportionate" and should be implemented as soon as possible.
Former Crimewatch presenter and police officer Jacqui Hames, a victim of phone hacking, read out a statement on behalf of Hacked Off.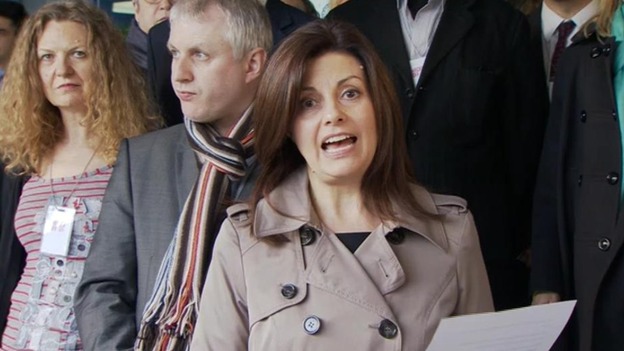 She said: "The judge had rightly condemned this outrageous conduct of the press in the recent years.
"The crucial point is the importance he places on the complete independence of regulation from politicians and from the editors and proprietors, who run the wholly discredited PCC.
"He has proposed a system of voluntary and independent self-regulation.
"The proposals made by the industry do not come close to this ideal.
"What is needed is a regulator which can properly and effectively protect the victims of press misconduct.
"He has recommended that this be backed by legislation to protect the public and the press.
"These proposals are reasonable and proportionate and we call on all parties to get together to implement them as soon as possible.
"The press must be given a deadline, the inquiry is over, now is the time for action."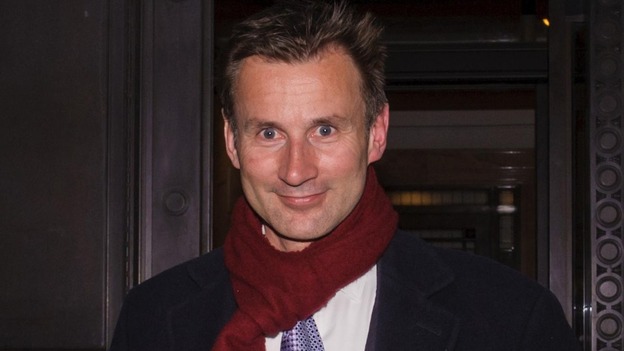 Reacting to Lord Justice Leveson's findings, Mr Hunt said: "I welcome the fact the report states that not only was there no evidence of actual bias on my part in the handling of the BSkyB bid but that I put in place robust systems to ensure it would be handled with impartiality.
"However, I have always accepted lessons needed to be learned, in particular with respect to the role of special advisers, which is why guidance has since been issued."
Advertisement
Leveson's main proposal makes sense for the public, press and politicians alike.

The press sets up a robust body - independent of Government and serving editors - and earns legal protections from needless challenges in court. The public gets confidence of greater access to justice and redress when things go wrong.

What nobody needs and Liberty cannot support is any last-resort compulsory statutory press regulation - coming at too high a price in a free society.
– Shami Chakrabarti, Director of Liberty
So, I'm allowed to meet a reporter for lunch but I have to declare if I had a pudding. POLICE STATE! #leveson
All we want is a press that is truthful, fair and doesn't go out to wreck peoples lives & #Leveson has given us tools to bring it about
Pleased twitteratti acknowledging Leveson judgement that Jeremy Hunt was a 'good guy'. He is. Hope those who unfairly attacked him apologise
Lord Justice Leveson said there had been a "recklessness in prioritising sensational stories," irrespective of the harm that may be caused.
Lord Justice Leveson said the ball now must move back to the politicians' court. They must decide who guards the guardians.
Advertisement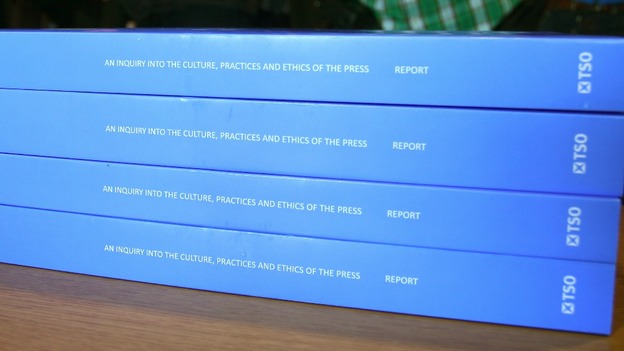 Lord Justice Leveson has proposed for the first time in 300 years that the country's press should be controlled by a self-regulating body which is validated by a statutory regulator.
The regulator he suggests exists already. Ofcom overseas broadcasters and will now be asked to approve the self-regulatory body for the press, which the Leveson report says must be truly independent of the industry.
If the press refuse to join, Lord Justice Leveson says an option would be for Ofcom to have direct oversight. That is not a recommendation. But a suggested option for a way forward.
You can read Lord Justice Leveson's report on the culture, practices and ethics of the press here (PDF).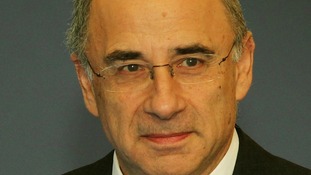 Lord Justice Leveson says a genuinely independent and effective system of self-regulation is needed.
Read the full story
The Professor of Journalism Tim Luckhurst has told ITV News that today's Leveson report is a "crossing of a Rubicon" for the newspapers because it involves the state in the regulation process for the first time.
Load more updates
Back to top