Leveson urges new press rules
Lord Justice Leveson has recommended further press regulation, underpinned by law, in his long-awaited report.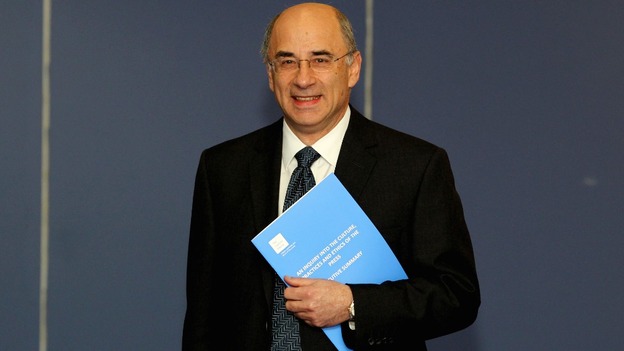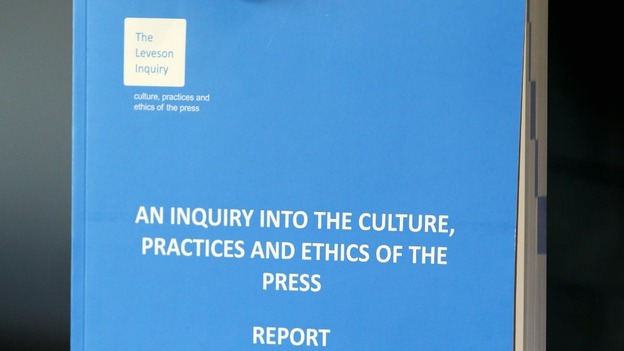 At a regular media briefing in Westminster, a 10 Downing Street spokeswoman was repeatedly asked whether Mr Cameron would be speaking on behalf of the whole Government when he makes his statement this afternoon, but declined to answer the question directly.
The Prime Minister is making a statement in his role as Prime Minister. It is a lengthy report. They are still working through it... There is a lot to work through in a short period of time.

Both the Prime Minister and Deputy Prime Minister want to make a statement on the report.

We are in a coalition Government and sometimes things are done differently in a coalition Government.
Advertisement
The campaign organisation Avaaz is holding a small protest in Westminster featuring a bound and gagged Prime Minister and a Rupert Murdoch figure burning pages of the Leveson report.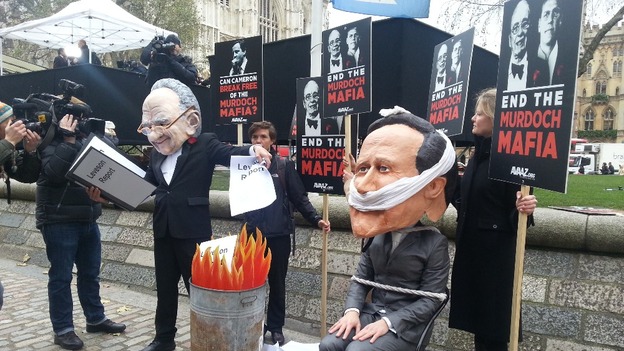 Avaaz is calling for a 20% cap on media ownership by anyone person or company.
The organisation's executive director Ricken Patel said the Prime Minister has a "once in a generation chance to end the Murdoch mafia".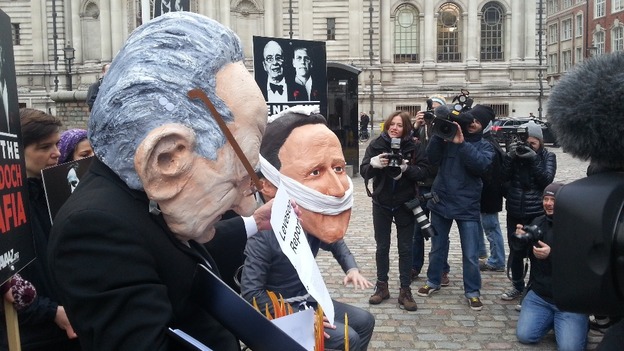 Commons leader Andrew Lansley told MPs that both Mr Cameron and Mr Clegg would be speaking "on Government policy".
He defended the arrangement as being "perfectly reasonable in immediate response to a wide ranging inquiry as the Leveson Inquiry, for a sense of how the coalition government is pursuing the process of considering a response to this report".
"The House will be better informed by virtue of two statements than by one," he added.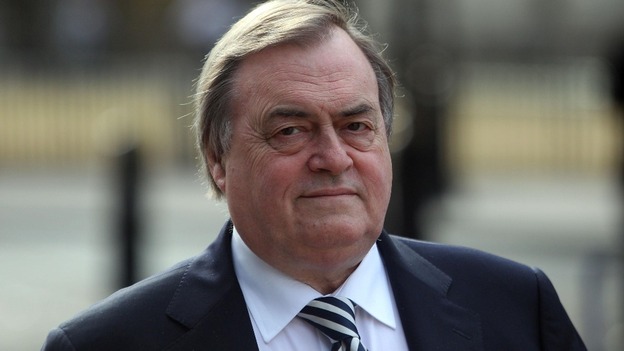 Lord Prescott said he hopes that the Leveson report will call time "on discredited and useless press self-regulation once and for all," in a piece written for the LabourList.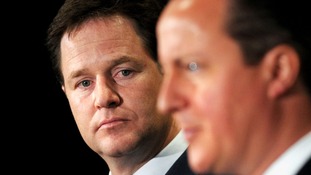 Nick Clegg sources say it is inevitable there will be differences between his response to the Leveson report and the Prime Minister's.
Read the full story
Advertisement
A man is standing outside the Queen Elizabeth II centre holding a satirical image that shows Lord Justice Leveson sweeping an overloaded donkey cart full of the main players in the Leveson Inquiry.
The painting is by Kaya Mar and is entitled "Leveson Inquiry - We're All In This Together".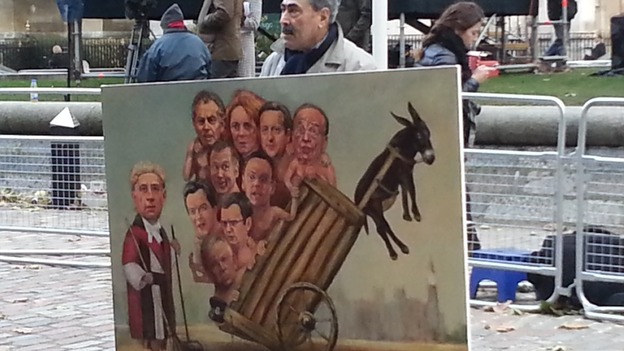 The Government should not interfere in press regulation "under any circumstances", the father of a July 7 bombings victim said.
Graham Foulkes, whose 22-year-old son David was one of the 52 people killed in the 2005 attacks, is thought to be a potential phone hacking victim.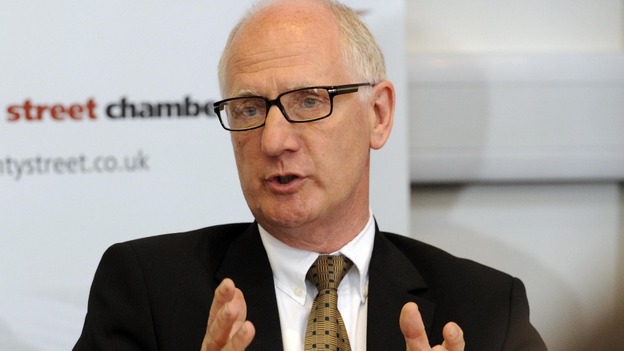 He told BBC Breakfast: "What mustn't happen, under any circumstances, is for Parliament and Government to start interfering and passing laws to regulate the press and the media in any shape or form.
"A free press and a free media is a cornerstone of democracy and we should not allow the Government to interfere.
"I'm hoping that Leveson comes up with a process which will restore public confidence in the media by forcing the media to behave themselves."
Actor and phone-hacking victim Hugh Grant has arrived at the Queen Elizabeth II centre in Westminster where Lord Justice Leveson will make his statement this afternoon.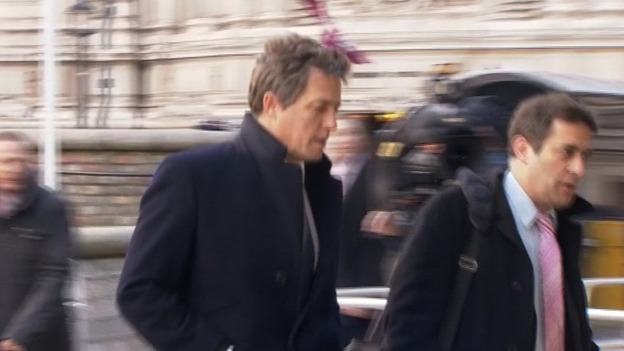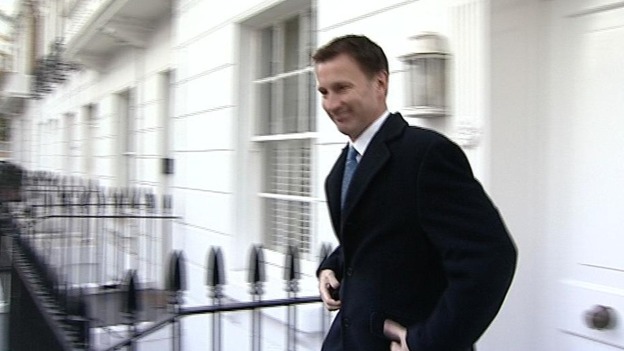 Health Secretary Jeremy Hunt refused to answer any questions on the Leveson report this morning ahead of its publication.
Mr Hunt, the former Culture Secretary, lost his special adviser and came very close to losing his job after the closeness of links between his office and lobbyists for Rupert Murdoch's News Corporation were revealed during the Inquiry.
Load more updates
Back to top