Payday loans 'to be capped'
The Government is to allow a cap to be imposed on the interest rates charged for "payday loans".
Labour MP Stella Creasy has led a relentless campaign to control the costs of payday loans.
Today is not the end of #sharkstoppers but it is 'the great leap forwards' as govt accept principle of regulating credit costs….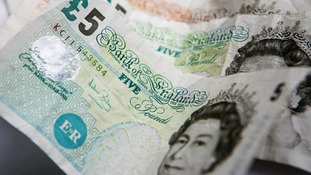 Interest rates as high as 4000% could become a thing of the past as the Treasury squares up to payday loan companies.
Read the full story
Advertisement
The Financial Conduct Authority will still need to study the evidence surrounding payday loans before it decides whether to impose a credit limit.
Capping the cost of credit and the number of times the loan can be rolled over is a major market intervention.

It could bring huge benefits for consumers as a recent study in Japan has indicated, but experience in Germany and France has shown there can be equally momentous unintended consequences including reduced access to credit for the poorest and most vulnerable consumers, even driving them to illegal loan sharks.

These international lessons demonstrate that we need robust evidence to support any decision to introduce such a cap.
– Lord Sassoon, Treasury Minister
A new regulator will be given the power to cap interest rates charged by payday lenders. The firms offer loans at often very high rates of interest to workers who repay them at their next payday. Today the Treasury Minister Lord Sassoon told peers:
We need to ensure that the Financial Conduct Authority grasps the nettle when it comes to payday lending and has specific powers to impose a cap on the cost of credit and ensure that the loan cannot be rolled over indefinitely should it decide, having considered the evidence, that this is the right solution.
Back to top