Starbucks hit by tax protests
Coffee chain Starbucks has been hit by protests at branches across the country over its tax arrangements, despite announcing changes to its payments. Dozens of activists chanted "pay your tax" and waved placards and banners outside a London branch.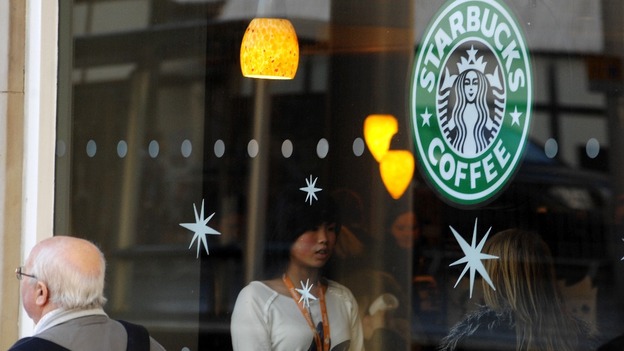 The campaign organisation UK Uncut says that planned protests outside 40 Starbucks stores will take place this weekend, despite the organisation offering to pay £10 million pounds in corporation tax.
Spokeswoman Hannah Pearce said that offering to pay some tax "if and when it suits" did not stop the company being a tax avoider.
"Today's announcement is just a desperate attempt to deflect public pressure" she continued.
"There is no money yet, and hollow promises on press releases don't fund women's refuges or child benefits."
Amazon pays all applicable taxes in every jurisdiction that it operates within. Amazon EU serves tens of millions of customers and sellers throughout Europe from multiple consumer websites in a number of languages dispatching products to all 27 countries in the EU. We have a single European Headquarters in Luxembourg with hundreds of employees to manage this complex operation.
– Amazon Statement
Advertisement
There is no sign of any move on corporation tax from Amazon either.
In a statement it says: "Amazon pays all applicable taxes in every jurisdiction that it operates within."
Google are not budging on their corporation tax position after Starbucks' announcement.
Starbucks "propose to pay a significant amount of corporation tax" regardless of whether the company is profitable during these years.
The key change is they won't use royalty payments to other parts of the business to deduct tax.
Also key, Starbucks have not yet agreed this deal with HMRC.
Today, I am announcing changes which will result in Starbucks paying higher corporation tax in the UK - above what is currently required by law. Specifically, in 2013 and 2014 Starbucks will not claim tax deductions for royalties or payments related to our intercompany charges.
In addition, we are making a commitment that we will propose to pay a significant amount of corporation tax during 2013 and 2014 regardless of whether our company is profitable during these years.

We are still working through some of the calculations, but we believe we could pay or prepay somewhere in the range of £10m in each of the next two years in addition to the variety of taxes we already pay.
Doing the right thing is part of the DNA of our company (and of the thousands of people who work here that we call "partners," because each of them have equity in the form of shares in our company) and over these past 14 years we've been doing business here in the UK, the most important asset we have built and developed with our customers is trust.
– Kris Engskov, Starbucks UK
Advertisement
Starbucks expects to pay or pre-pay £10 million in corporation tax in each of the next 2 years - after public and political pressure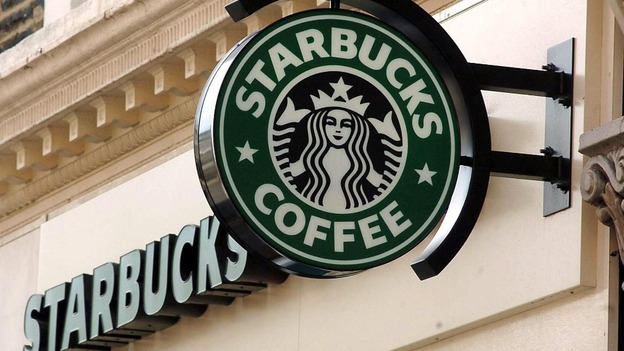 Sounds like Starbucks will make an announcement on its tax affairs around lunchtime.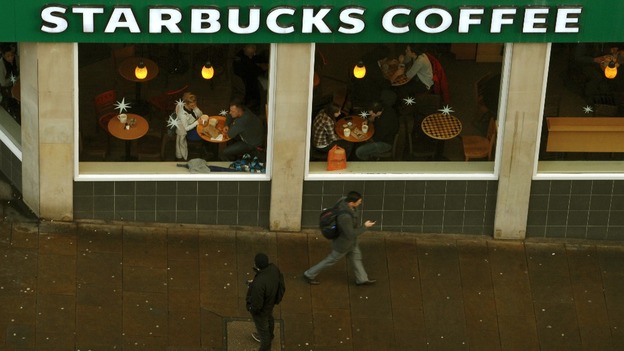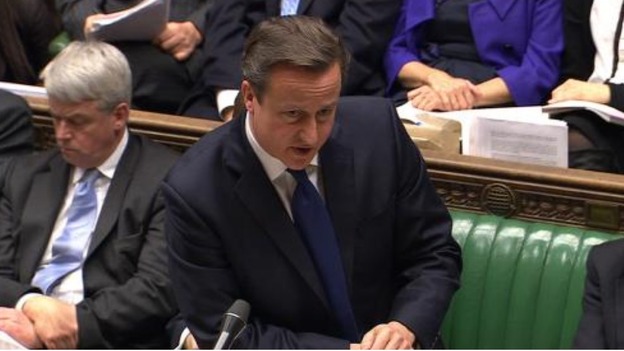 On the Starbucks, Google and Amazon tax avoidance allegations the Prime Minister said the Government would look at all options to ensure "companies pay their taxes."
The owner of a solitary food store told ITV News he was "angry" that he paid more corporation tax than Starbucks.
His comments came after the Chancellor unveiled a £154 million blitz on big-name global companies and wealthy individuals who dodge tax bills to claw back billions of pounds for the Treasury.
ITV News deputy political editor Chris Ship reports:
Load more updates
Back to top