NI police car petrol-bombed
A police car with an officer inside was petrol-bombed outside the Belfast office of an Alliance MP in an attack by around 15 masked people. Northern Ireland Secretary Theresa Villiers will make an urgent statement to the Commons this afternoon.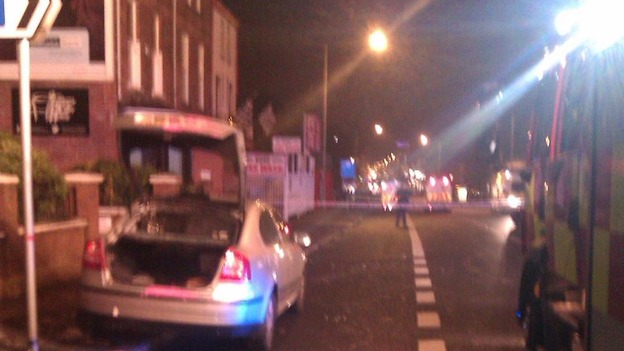 Police were attacked with petrol bombs in a new outbreak of violence in parts of east and south Belfast tonight.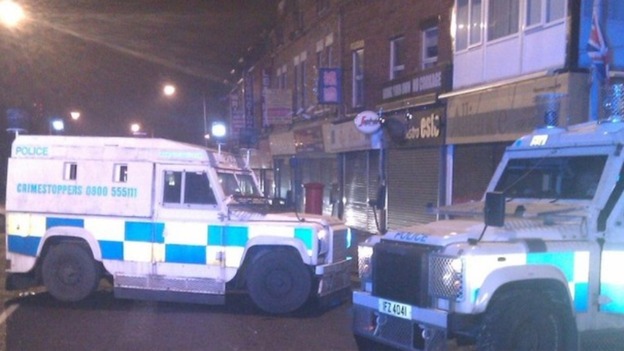 A police car has been petrol-bombed outside the east Belfast office of Alliance MP Naomi Long, during protests over the restriction of the flying of the Union flag at the City's Hall.
The police has told UTV that no officers were hurt in the attack but said that the incident is being treated as attempted murder.
Advertisement
Three 13-year-old boys were among several youths charged for taking part in loyalist riots in Belfast.
The teens were arrested during disturbances on Friday and Saturday against new restrictions on flying the Union flag.
Eight people were arrested and one police officer was injured and later released from hospital.
The Police Service of Northern Ireland (PSNI) said that while a protest at City Hall yesterday passed off largely without incident, youths were involved in pockets of trouble in east Belfast and in Newtownabbey.
A total of 8 people were arrested for public order offences today as robust investigation into recent disorder continues.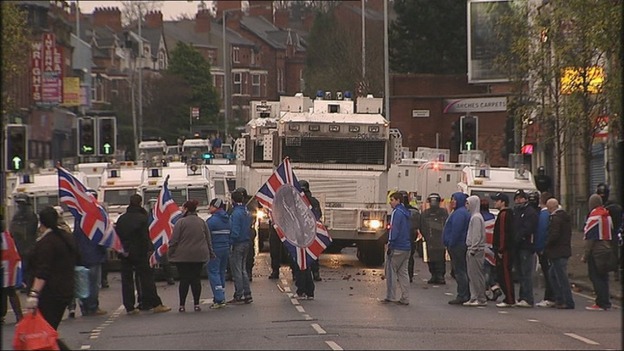 PSNI Assistant Chief Constable Will Kerr appealed for calm as the Belfast protest over Union flag restrictions passed into the evening without major incident.
Earlier a driving school car was set alight in the east of the city and a policeman injured in a separate incident was taken to hospital. A 15-year-old youth and a 32-year-old man were arrested during the protest, police said.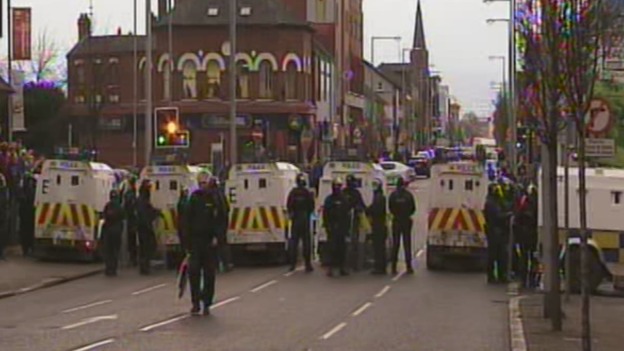 ACC Kerr said: "Those involved in the protest should reflect on their own responsibility for any associated disorder and violence. I am appealing for calm as the day progresses. There have been too many nights of disorder across Northern Ireland and now is the time to move forward."
1/ 2 This afternoon's protest outside Belfast City Hall has passed off largely without incident.
2/ 2 However, Police in East Belfast are currently dealing with pockets of disorder. A police officer has been injured and taken to hospital
Advertisement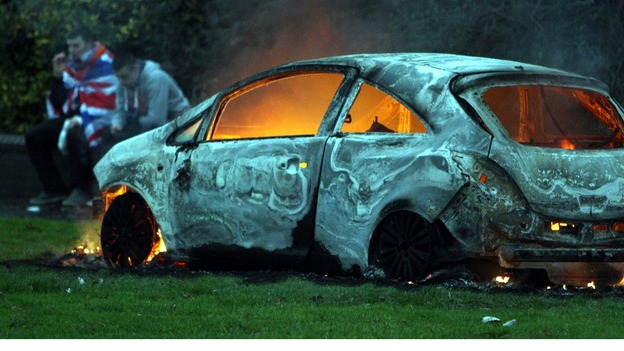 A car has been set on fire in East Belfast as protests continue over Belfast City Hall's decision to restrict the flying of the Union flag.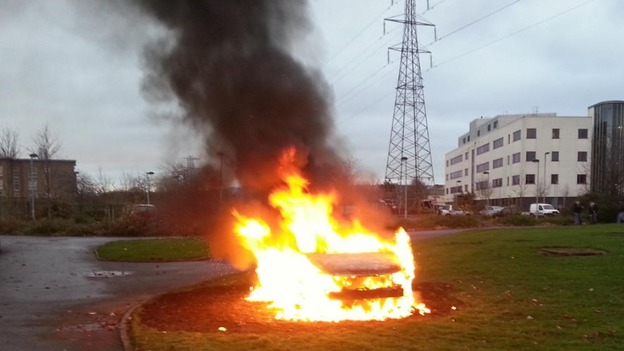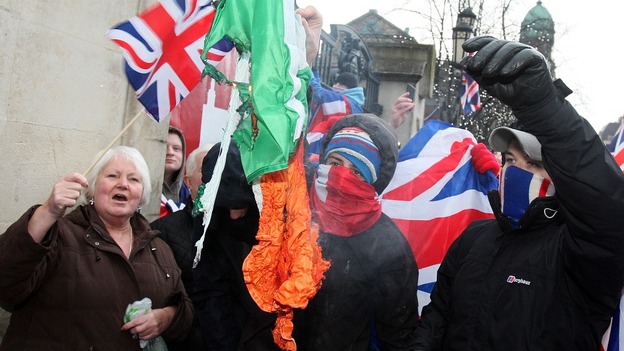 Protesters attempted to burn an Irish tricolour in Belfast city centre for a protest against new restrictions on flying the Union flag.
Some of the protesters covered their faces with scarves and hats as they set the flag alight at the demonstration in front of City Hall.
There was a heavy police presence in the area but the atmosphere was said to be calm and the crowds have already began to disperse.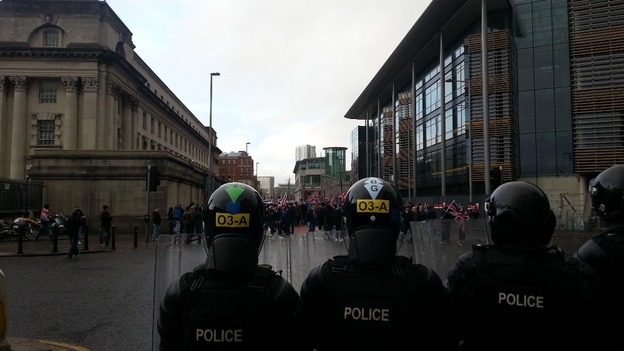 Marchers are moving back towards East Belfast with Police keeping watchful eye. A few protesters have briefly clashed with a police vehicle.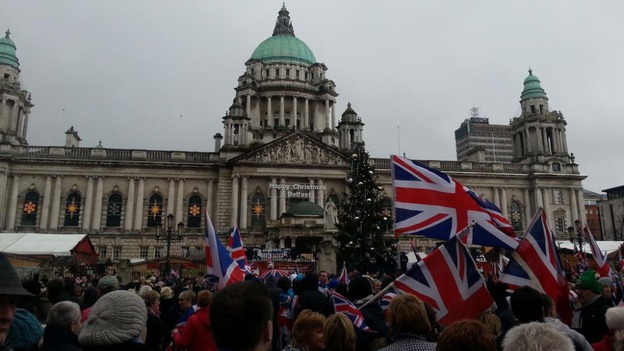 The Christmas market in Belfast city has been temporarily closed due to concerns of violence.
Load more updates
Back to top