NATO to send missiles to Turkey
NATO has given the go-ahead to deploy Patriot missiles to Turkey's border with Syria, an official has told news agency Reuters.
The Foreign Secretary William Hague told MPs the Ministry of Defence has been preparing contingency plans to deal with the "heightened" understanding of the threat of chemical weapons being used by Assad's regime in Syria. Mr Hague said:
Our understanding of this threat has been heightened in recent days, we have seen some of the same evidence as the United States.

We have expressed in no uncertain terms directly to the Syrian regime the gravity of any use of chemical weapons. In our view, as the Prime Minister has said before, this would require us to revisit our approach on Syria.

I can't discuss contingency plans in any detail but we are always, in the UK, including in the Ministry of Defence, ready with a wide range of contingency plans.
NATO Secretary General Anders Fogh Rasmussen said he expected NATO to decide whether to place defence missiles on Syria's border with Turkey later today. He stressed the missiles would be for defence purposes only, not for any imposition of a "no fly zone."
Advertisement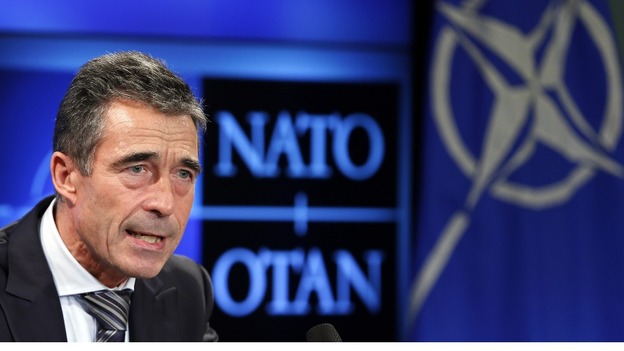 NATO Secretary General Anders Fogh Rasmussen said NATO was prepared to stand "in full solidarity with Turkey." Speaking at a meeting of Foreign Ministers in Brussels he said:
" As you know the situation on NATO's south-eastern border is of great concern. Turkey has asked for Alliance support. And we stand in full solidarity with Turkey."
"I would expect NATO Allies to make a decision later today. I am confident we will demonstrate our determination to deter against any threats and defend our Ally. Because this is what our Alliance is all about."
When asked about Syria, NATO Secretary General Anders Fogh Rasmussen said he would expect an "immediate reaction" from the international community to any use of chemical weapons.
The possible use of chemical weapons would be completely unacceptable for the whole international community. If anybody resorts to these terrible weapons, then I would expect an immediate reaction from the international community.
NATO Secretary General Anders Fogh Rasmussen said the NATO decision on whether to put missiles on the border with Turkey, would be made later today. The United States Mission to NATO's official twitter account said:
Turkey has asked for alliance support & we stand in full solidarity with our allies.--@andersfoghr
We would expect allies to make a decision later today-- @andersfoghr on Tukey's request for patriot missiles
Turkey made its request for Patriot missiles to combat the potential threat of both ballistic and chemical missiles from Syria, according to an unnamed NATO diplomat.
The United States yesterday issued a stern warning following reports that Syria's chemical weapons had been moved and could be prepared for use in response to dramatic gains by rebels fighting to topple President Assad.
Syria later denied it would use chemical weapons against its own people.
Yet the NATO diplomat, speaking on condition of anonymity, confirmed Turkey was fearful of a potential chemical threat, saying:
Turkey's request, when it came to Patriots, was to augment its air defences with the capacity to deal with the threat of ballistic missiles and particularly the threat of ballistic missiles potentially armed with chemical warheads.
Advertisement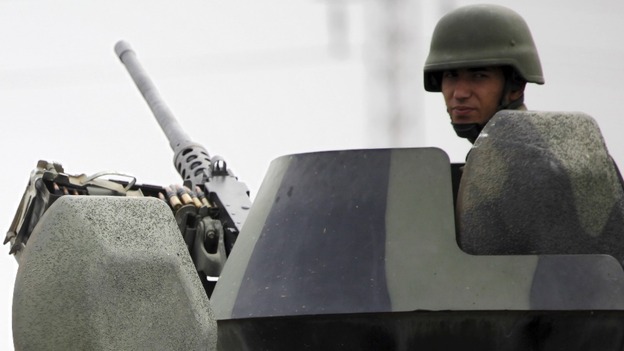 NATO is expected to approve a deployment of Patriot missiles to Turkey to bolster its air defences against Syria.
The request from Turkey to the 28-nation alliance was made after weeks of talks with allies about how to beef up security on its 560-mile border with Syria, which is mired in civil war.
NATO foreign ministers meeting in Brussels today for a twice-yearly meeting are expected to support the delivery of the Patriots, which can be used to intercept missiles and planes.
The rhetoric and the threats on chemical weapons are ramping up in the US. Today, Barack Obama, Hillary Clinton and unnamed officials all warning Assad. No question Syria has chemical weapons, unlike Iraq in 2003, but US officials know their "intelligence" on this will be hard to swallow. So, proof?
US President barack Obama has warned Syria's President Assad not to use chemical weapons or 'there will be consequences'.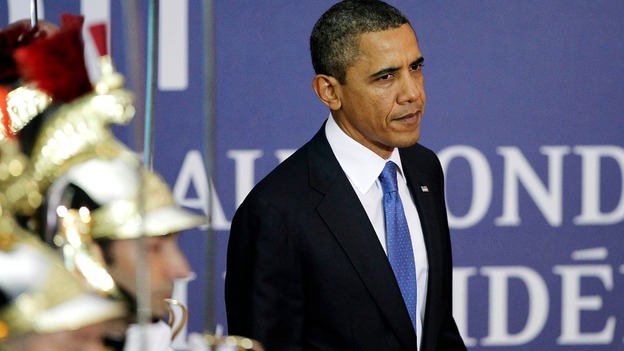 "The world is watching," Obama said in remarks to a gathering of nuclear proliferation experts.
"The use of chemical weapons is and would be totally unacceptable and if you make the tragic mistake of using these weapons there will be consequences and you will be held accountable," Obama said.
The European Union's Diplomatic Service is to reduce their staffing levels at their office in Damascus due to the deteriorating security situation. This is the first time that the service has reduced their activities in Syria since the start of the conflict.
Load more updates
Back to top