Leveson: Editors in crunch talks
Newspaper editors will hold crunch talks today after David Cameron warned that "the clock is ticking" to avoid regulation backed by law.
Lloyd Embley, editor-in-chief of the Daily Mirror, Sunday Mirror and The People, has tweeted:
There is a firm belief that papers can deliver Leveson principles far more quickly without legislation - better for public and free speech
On leveson, we need the right solution and fast .. but also need bit of time needed to check it is fit for purpose
The Government is expecting editors to meet tomorrow and have a draft plan for a new independent press regulator before Christmas.
The Hunt/Black plan will be the basis, but it will have to be compliant with Leveson's recommendations.
Advertisement
Culture Secretary Maria Miller has said editors meeting at Number 10 pledged to meet the challenge of setting up an independent press regulator "swiftly".
"They want to come forward with those plans as quickly as possible," Ms Miller said, adding that the industry would announce a deadline for its proposals over the next two days.
Distance between Leveson's proposed regulation and what press is prepared to sign up to v small. Statute should not be needed to close gap.
The Daily Telegraph editor Tony Gallagher has tweeted about the meeting with David Cameron over the Leveson recommendations:
19 editors & industry reps, 9 mandarins, 3 ministers and 1 PM. We got coffee and still tap water. No beer & sandwiches
It felt like the summoning of the Five Families in The Godfather - and @arusbridger was 8mins late for kick off. #Leveson
"Beer and sandwiches" is a reference to the refreshments served to union leaders at Number 10 in the 70s.
Newspaper bosses all come out with positive mood music from their meeting with the Prime Minister. He says there is more work to be done but there will be an independent regulator.
Advertisement
David Cameron has said he told newspaper editors at this morning's meeting they must act "rapidly" to produce a tough independent regulatory system that meets the requirements of Lord Justice Leveson's report.
I've just spoken to newspaper editors in No.10 - telling them they need to set up an independent regulator urgently.
Editors Tony Gallagher, of The Daily Telegraph, and Chris Blackhurst, of The Independent, have crossed Twitter swords before this morning's meeting with the Prime Minister.
Mr Gallagher said Mr Blackhurst had misrepresented the Telegraph's coverage on Leveson during a radio appearance.
On Sunday, the chairman of the soon-to-be-scrapped Press Complaints Commission said about 2,000 editors will sign up to a new independent press watchdog,
Lord Hunt, who will take part in the talks between the Prime Minister and Fleet Street, dismissed claims legislation was required to persuade publishers to join a tougher regulatory system.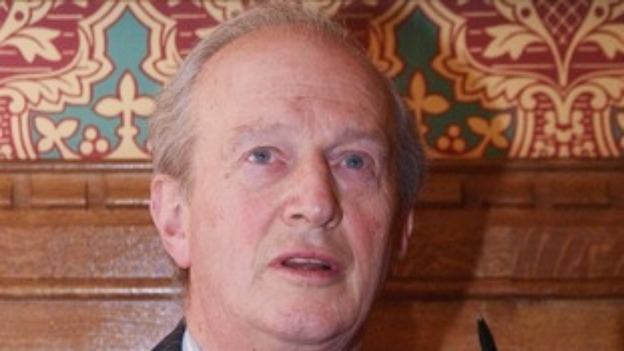 He also called for five-year rolling contracts to ensure publications could not "walk away" from a new regime.
Speaking to Sky News' Murnaghan programme on Sunday, he said:
" I have spoken to 120publishers speaking on behalf of 2,000 editors. They have all told me they will sign up".
Load more updates
Back to top