James Arthur wins X Factor
X Factor finalist James Arthur has won X Factor 2012 beating Jahmene Douglas in the final.
Jahmene Douglas has received a stellar verdict from all four of the judges after his first performance on the final of X Factor. Here's what some of them said:
Louis Walsh - You are living proof that dreams can come true ... Every time you sing you move me because you have so much soul.
Tulisa Contostavlos - I think you moved everyone ... You've really gone from a boy to a man. Congratulations.
Nicole Scherzinger - You're my role model ... You're like a beacon of light.
Advertisement
Tyne Tees
A singer from Teesside could be close to a life-changing multi-million pound record deal. James Arthur from Saltburn is through to the final two in the X Factor.
X Factor finalist Christopher Maloney has shared his thoughts on leaving the competition with ITV Granada.
He said: "In this competition you don't need to win it to go far".
See the full interview on the ITV Granada website.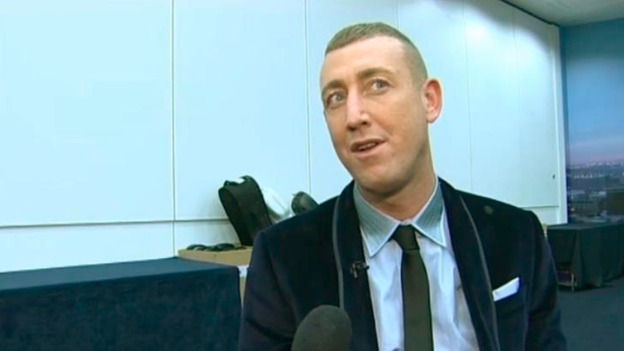 Manchester United defender Rio Ferdinand is clearly recovering well from his earlier injury:
Xfactor final....all over it!! Who we fancying people?!
X Factor finalists Jahmene Douglas James Arthur will battle it out to be crowned X Factor champion on tonight's final, starting now on ITV 1.
Advertisement
The singer Carolynne Poole tweeted this ahead of tonight's final:
X Factor can also create monsters it would seem!
Several TV reporters are alleging that it refers to her treatment by Christopher Maloney, who was voted off the show last night:
This is referring to Christopher, who abused her unprovoked today RT @carolynnepoole: X Factor can also create monsters it would seem!
I've met @carolynnepoole loads of times and she wouldn't hurt a fly so cant believe she warranted that kind of abuse.
There are reports on Twitter that the X Factor finalist Christopher Maloney, who was voted out of the competition last night, will not be performing in tonight's final as planned.
The Daily Mirror's Deputy TV Editor Mark Jefferies tweeted:
X Factor spokesman said: "Chris decided he longer wanted to be part of the X Factor Final and has gone back to Liverpool."
There has been no official confirmation from The X Factor organisers as yet.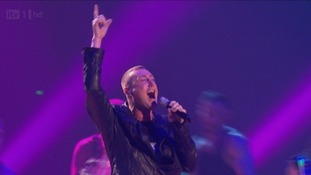 Finalist Christopher Maloney has been voted out of the X Factor tonight ending his dream of winning the competition.
Read the full story
X Factor's Christopher Maloney said he felt like he has already won by getting this far in the competition after losing out on a place in the final. His mentor, Gary Barlow, congratulated him on his achievement.
Load more updates
Back to top