Broadcaster Stuart Hall in court
Veteran broadcaster Stuart Hall is appearing before Preston Magistrates this morning accused of sexual abuse against girls, the youngest aged 8. He denies all charges.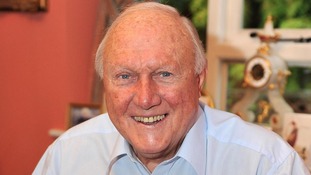 Veteran BBC broadcaster Stuart Hall has been charged with three counts of indecent assault against young girls relating to the 1970s and 80s
Read the full story
The BBC said Stuart Hall would not be working at the corporation while police continue their investigation into the allegations.
In light of the very serious nature of these charges Stuart Hall will not be working at the BBC while the police continue with their enquiries.
– BBC spokesman
Advertisement
Following investigations by Lancashire Police into allegations of sexual assault by Stuart Hall I have reviewed all the evidence that they have gathered and have authorised Lancashire police to charge him with three counts of indecent assault.
The charges are that between 1 September 1974 and 31 December 1974 he indecently assaulted a woman who was then aged 16 or 17 years, that between 1 January 1983 and 31 December 1983 he indecently assaulted a girl then aged 8 or 9 years, and that between 1 July 1984 and 27 September 1984 he indecently assaulted a girl then aged 13 years. He has been bailed to appear at Preston Magistrates' Court on 7 January 2013.
This decision is made in accordance with the Code for Crown Prosecutors and I have concluded that there is sufficient evidence for a realistic prospect of conviction and that it is in the public interest to prosecute this case.
– John Dilworth, Head of CPS North West Complex Casework Unit
The Crown Prosecution Service has authorised Lancashire Police to charge Stuart Hall, 82, from Wilmslow, Cheshire with three charges of indecent assault following recent complaints to police about alleged incidents in the 1970s and 1980s.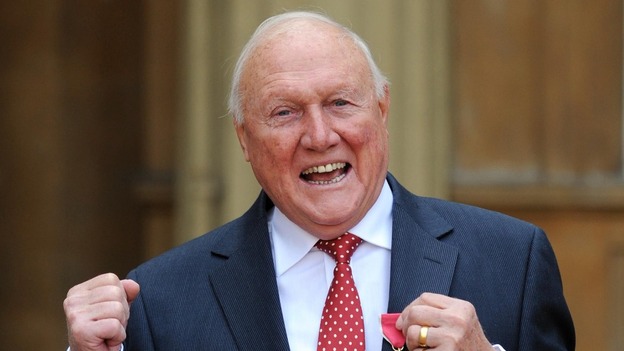 The former It's a Knockout presenter has been released without charge on an allegation of rape and a further allegation of indecent assault.
Veteran BBC broadcaster Stuart Hall, 82, was charged with three offences of indecent assault, Lancashire Police said.
Back to top