Royal hoax call nurse's funeral
The funeral of the nurse who killed herself after a prank call to the hospital where the Duchess of Cambridge was being treated has taken place in her home town in India.
Family of royal nurse arrive at Westminster Cathedral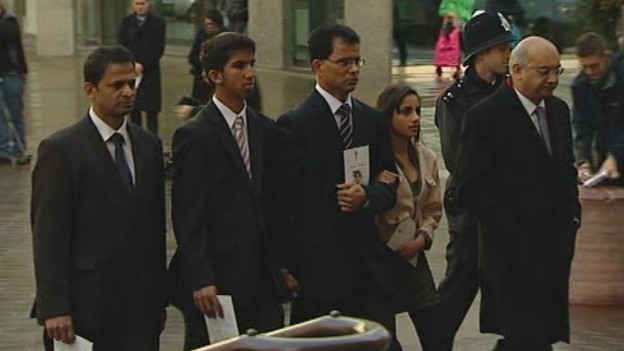 Husband: Royal nurse was 'the light in my darkness'
The husband of royal nurse Jacintha Saldanha has paid tribute to her in the order of service:
My wife, you were the light in my darkness, who always showed me the way forward. From the day we met, you always stood by me in times of hardship and happiness.

I feel a part of me has been ripped out. Without your beautiful smile and sparkling personality, the house is an empty place to live.

19 years of togetherness with a strong bond of affection and understanding will be cherished forever in my life. Your loss is a very painful one and nobody can take that place in my life ever again. I love you and miss you forever.
– A Tribute from Benedict in the order of service
Advertisement
Westminster mass being held for royal hoax nurse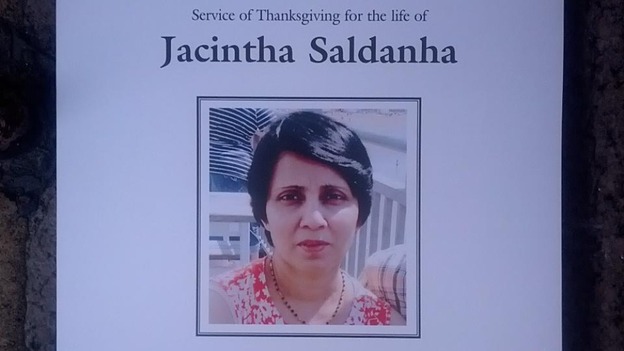 A mass is being held at Westminster Cathedral in honour of royal nurse Jacintha Saldanha.
Royal hoax radio station: DJs followed guidelines
The Australian radio station responsible for the hoax call to King Edward VII's hospital responded to a letter from Labour MP Keith Vaz saying they had concluded their initial review into the incident and are happy all "processes" were followed in the lead up to the call.
Rhys Holleran, CEO of Southern Cross Austereo, the owners of 2Day FM said:
As a broadcaster, we are responsible for the content we broadcast. Our radio stations have specific guidelines and policies that set out the procedures that govern how such calls are to be conducted and reviewed for broadcast.

We have now concluded our initial review of all the events leading up the broadcast of the call and we are satisfied that our processes were followed.

However, in the circumstances our Board has decided to undertake a complete review of all our procedures and processes.
Our board has decided as a gesture of goodwill to make an ex gratia payment of at least ASD500,000 which is established to represent any profits to be earned by the radio station until the end of the year.
Hospital 'determined' to know 'full facts' of nurse's death
We have been cooperating fully with the police and the Coroner's investigation ever since Jacintha's death on Friday of last week. We are determined to understand the full facts of what happened, and hope that everyone will join with us in assisting the Coroner as the best way to achieve this. In due course the Coroner's inquest will be able to reach a conclusion based on all of the evidence.
– Lord Glenarthur, Chairman of King Edward VII's Hospital
Hospital has had 'regular contact' with late nurse's family
King Edward VII's Hospital said it was continuing to support Jacintha Saldanha's family in a "number of ways", but said it would be "inappropriate" to divulge details, while attacking reports of distance between the parties.
Contrary to many inaccurate reports, we have been in regular contact with them since shortly after Jacintha's death a week ago, offering them whatever support we could and the opportunity to meet at any time. We can confirm that we met with the family earlier in the week, and answered all of their questions in full. The family asked that the contents of the meeting remain private.
– King Edward VII's Hospital
Advertisement
Hospital insists there was no criticism of hoax nurse
We would reiterate that Jacintha (Saldanha) was an outstanding nurse, doing her duty caring for sick patients. Following the hoax call hospital management offered her their support and told her that they considered her the victim of a cruel hoax. They stood by her actions, and made it clear there was no criticism of her, and that there would be no disciplinary action of any kind.
– King Edward VII's Hospital

A memorial service was held this morning by the hospital for Mrs Saldanha.

Chief executive John Lofthouse said the service offered everyone here a chance to "pay their respects and remember a dear colleague."
King Edward VII 'cannot comment' on suicide note reports
There have been reports today about the alleged contents of one of the notes found in Jacintha's room. No-one at the hospital has seen these notes, and so we cannot comment on the reports or their accuracy.
– King Edward VII's Hospital
Report: Royal hoax nurse's suicide note criticised staff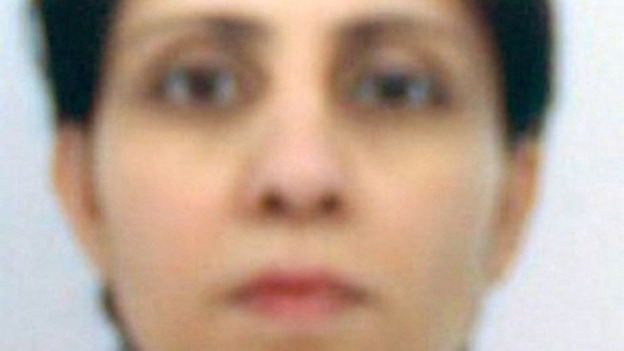 The nurse at the centre of the Royal hoax criticised staff at the King Edward VII's Hospital in one of the apparent suicide notes that were found at the scene of her death, The Guardian has reported.
The newspaper quoted two separate sources who accounted for the three notes that yesterday's inquest said were recovered near to Jacintha Saldanha's body.
They said one concerned the hoax call by the Australian DJs, another outlined her funeral requests and the third "addresses her employers, the hospital, and contained criticism of staff there."
The hospital said it had offered Mrs Saldanha "full support" following the prank call.
Report: Death threats sent to royal prank call DJs
Australian police have launched an investigation after death threats were made to the DJs responsible for the prank call linked to the suicide of the nurse Jacintha Saldanha, reports the Times.
Load more updates
Back to top