Neon making 'good progress'
The father of Neon Roberts, whose mother failed in a legal bid to stop him having radiotherapy for a brain tumour, said his son is making "good progress" after receiving radiotherapy treatment.
The mother of Neon Roberts has told Daybreak she will continue to fight the courts over her son's treatment.
Sally Roberts said: "I've been seeking other options and I should be able to fight some form of a battle."
Neon Roberts, who underwent radiotherapy, against his mother's wishes will undergo chemotherapy in early April to treat his brain tumour.
Neon Roberts' father said his son can get tired, and does need time to rest, but generally "he is his usual happy and playful self".
Neon Roberts underwent radiotherapy against his mother's wishes, after a High Court ruled last year that he should undergo the treatment.
A statement from Mr Roberts' lawyer added:
The surgery itself took a lot out of Neon and he is still dealing with some of the side effects of that treatment.

Overall, Mr Roberts has not seen a marked change in Neon or side effects beyond what the doctors expected.

This is what he and his family always hoped for.
– Family lawyer statement

Watch: Neon's father 'grateful for care and sympathy' taken in case
Advertisement
A seven-year-old boy whose mother failed in a legal bid to stop him having radiotherapy for a brain tumour, is due to begin his chemotherapy treatment in early April, two days after his birthday.
Neon Roberts is said to be making "good progress" following a course of radiotherapy.
A statement released on his behalf by his lawyer said:
[Neon] is currently having a short break from treatment but will start his chemotherapy in early April, after his birthday, as planned.

Mr Roberts and his treating doctors are very pleased with how well Neon has reacted to the treatment and are cautiously optimistic about his long-term prognosis.

Of course it has not been easy for him but the doctors are clear that the reaction Neon is showing to the treatment is well within their expectations and it is likely that any side effect will be temporary.
Seven-year-old Neon Roberts is making "good progress" following his treatment, his father has said.
Late last year, Neon's mother Sally, failed in a legal bid to stop her son having radiotherapy for a brain tumour.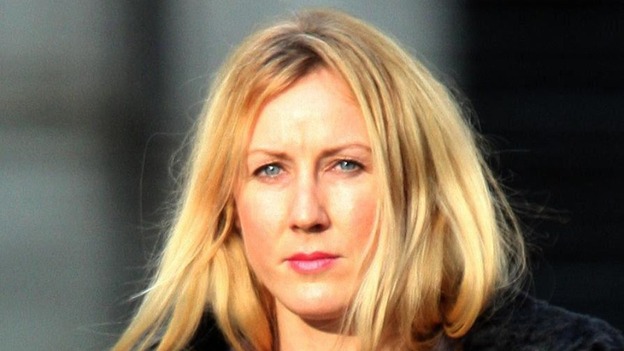 The High Court ruled that Neon should undergo radiotherapy for the cancerous tumour against her wishes.
Neon's father Ben - who is separated from Ms Roberts - said his son had completed the course of radiotherapy as planned.
In an interview with Daybreak earlier, Sally Roberts insisted cancer treatment doctors are proposing will cause her son Neon long-term damage and despite a growing public backlash is still pushing ahead for alternative options.
ITV News reporter Sejal Karia examines the ongoing legal battle:
For more on this story and to see more of Sally Roberts' interview click here.
Sally Roberts has defended her decision to try and prevent her son Neon having radiotherapy in an interview on Daybreak.
Ms Roberts said it should be her decision on how to treat her son and that the research she has done shows that the cancer treatment is not the only option:
Click here to watch the full interview with Sally Roberts on Daybreak.
Advertisement
Sally Roberts has said that she has never doubted what she is doing for Neon is the right thing to do, asked if she has ever doubted herself she said, "no, I haven't".
Speaking on ITV Daybreak she was asked if is extraordinary to have never doubted her fight to stop Neon's radiotherapy:
It's not extraordinary considering what I've dug up and the research and all the support that's coming through from so many people - more in support than not.
As Neon Roberts' mother Sally appears back on the Daybreak sofa you have been sending your reaction to her fight to stop her son receiving radiotherapy:
@daybreak I am a mother of two and if my child was ill I would never try to stop Doctors helping them!
@daybreak her reasons are POSSIBLE infertility, growth problems and thinking. It seems insane when he could die because of her wishes
@daybreak every mother wants what is best for their child.. if this is what she thinks is best then it should be allowed.
Sally Roberts has exclusively told ITV Daybreak that she is concerned that radiotherapy treatment could be damaging to her son Neon, by affecting his DNA.
She said there are "so many" other treatments that her son could be having instead.
You can watch the interview in full on the Daybreak website.
Sally Roberts has blamed legislation for stopping her son Neon from receiving alternative therapy.
Speaking exclusively to Daybreak, Ms Roberts said that the 1939 Cancer Act means doctors are prevented from using anything but radiotherapy to treat him.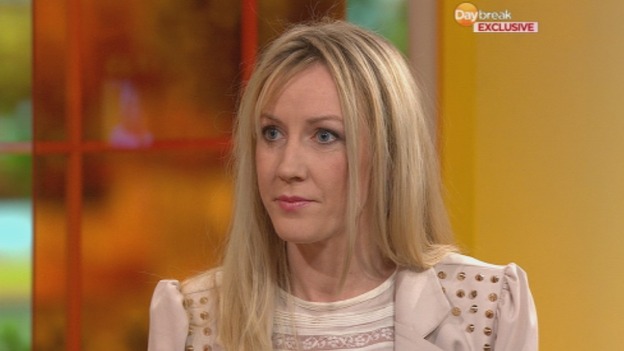 Ms Roberts wants her son to have other treatments instead over fears the radiotherapy could harm him overall health even if it treats the cancer.
She said her fears stem from the radiotherapy "damaging the DNA, altering it. And him never recovering from that."
Ms Roberts said that the legislation prevents research in to other treatments which might help Neon.
Load more updates
Back to top