Drugs debate urged by MPs
David Cameron will today be urged by MPs to start a wide-ranging public debate on drug policy - including the possibility of legalisation.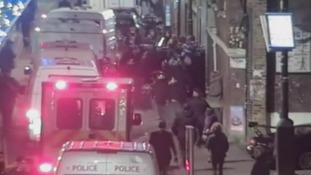 The government has ruled out a change in drugs policy despite a report by an influential group of MPs.
Read the full story
Home Office minister Jeremy Browne said the worst cannabis is now about six or seven times stronger than it was a generation ago.
He said: "It's like somebody going from drinking a pint of beer to drinking a pint of neat vodka."
He added that despite falls in heroin use, he was concerned about new threats.
Mr Browne said: "Some of these legal highs can be very dangerous for people's health and of course the situations is mutating the whole time. All of these chemical compounds, these synthetic drugs, are being manipulated."
Advertisement
Keith Vaz, chairman of the Commons home affairs select committee, said a Royal Commission is needed to explore all the issues around drugs.
He called for testing in prisons, measures to tackle legal highs and a look at how drugs money flows through our banking system.
He said: "In prisons we believe there should be compulsory testing, on arrival and on exit, and random testing during a prison sentence.
"On legal highs, it's moving so fast, there is a new legal drug every single month and we need a fast track system.
"Finally if you look at the banking system, this is the most lucrative crime in the world."
Home Office Minister Jeremy Browne said the Government was "open to new ways of thinking" about the drugs debate.
"We are open-minded, we think it's a decent, thoughtful, balanced report. We will consider it carefully," he said to the BBC Radio 4 Today programme.
The Home Secretary has said she doesn't think the Royal Commission is the answer at this time, but we are open to new ideas and evidence-based research to carry on reducing the harm caused by drugs in this country.
– Home Office Minister Jeremy Browne

Pressed on whether the Government would hold a Royal Commission as suggested, Mr Browne said the Home Secretary did not think that was the right approach.
Drug use "is either a health problem or an education problem" @niamhrelease, exec dir of Release, centre of expertise on drugs & drugs law
Chief executive of the mental health charity Sane, Marjorie Wallace, has told Daybreak that 'celebrities are sending out the wrong message on drug use'.
She said: "It is difficult to educate young people on drug abuse when celebrities are saying its fine.
"We need to say to these people, you are playing Russian roulette with your brain."
Advertisement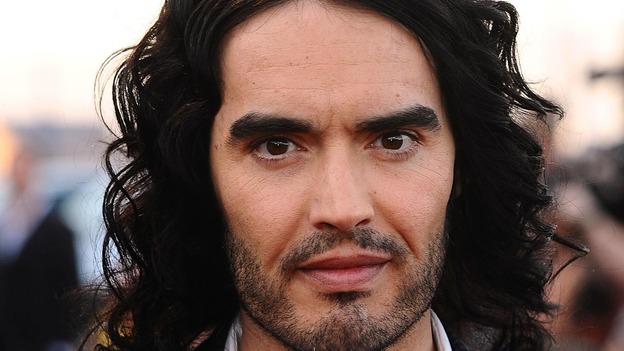 Russell Brand told the MPs in April: "Penalising people for possession of drugs is expensive. The costs would be better spent, I think, on education and treatment.
"Making it illegal isn't working anyway. Being arrested isn't a lesson, it's an administrative blip."
The Government have ruled out any shift in drugs policy despite a damning report by an influential group of MPs, reports the Independent.
The Government will rule out any prospect of following the lead of several US states in decriminalising cannabis or calling a Royal Commission to examine the country's drugs policy, say the paper.
The war on drugs has failed. After four decades and $1trillion spent, what do we have to show for it?

A global increase in drug use, drug-related crime, violence, immense suffering and millions in prison for non-violent crimes.

The facts are overwhelming. If the drug trade were a country, it would have the 19th-largest economy in the world.

Treating drugs as a health issue could save billions, improve public health and help us better control violence and crime in our communities.
– Richard Branson
Drugs are illegal because they are harmful - they destroy lives and blight communities.

Our current laws draw on the best available evidence and as such we have no intention of downgrading or declassifying cannabis.

A Royal Commission on drugs is simply not necessary. Our cross-government approach is working.

Drug usage is at its lowest level since records began and people going into treatment today are far more likely to free themselves from dependency than ever before.

We will respond to the report more fully in due course.
– A government spokesperson
Load more updates
Back to top