Drugs debate urged by MPs
David Cameron will today be urged by MPs to start a wide-ranging public debate on drug policy - including the possibility of legalisation.
Chief executive of the mental health charity Sane, Marjorie Wallace, has expressed concern about the possible impact on cannabis use. She said:
If the report is to be responsible, it must take account of the specific damage that cannabis can do to the developing brain, not only as recent studies have shown inducing irreversible cognitive deterioration but in around 10% of cases triggering severe psychotic illness.
The creation of the recently elected police and crime commissioners could lead to significant local variations in the approach to drugs, MPs have warned.
This could result in a "geographical displacement" of the drugs trade within the UK, they say.
MPs also say that more needed to be done to tackle the widespread availability of drugs in prisons - including mandatory searches of prisoners when they enter and leave jail
Successful treatments such as residential rehabilitation and the methadone substitute, buprenorphine, should also be made more widely available, they add.
Advertisement
The committee has called for the prosecution of senior officials in banks responsible for laundering the profits of drugs gangs.
MPs have been highly critical of the Government's failure to hit the profits of the drugs gangs, saying its approach to money laundering was "far too weak".
It said ministers should legislate to extend the "personal, criminal liability" of the most senior office holders in the banks involved.
It said the law should also be amended so that retailers who sell untested "legal highs" can be held liable for any harm the products cause.
We were impressed by what we saw of the Portuguese depenalised system.

It had clearly reduced public concern about drug use in that country, and was supported by all political parties and the police.

Although it is not certain that the Portuguese experience could be replicated in the UK, given societal differences, we believe this is a model that merits significantly closer consideration.
– The Commons Home Affairs Committee
Ten years after its predecessor committee last looked at the issue, it said change was now urgent.
The committee has said that a Royal Commission should be set up immediately so it could report back by 2015, when the next general election is due to take place.
There is no doubt that we have failed to deal with the dealers and we have not focused on the users. Only with this twin approach will we break the devastating cycle of drug addiction in society.

Drugs cost thousands of lives and the taxpayer billions of pounds each year. This is a critical, now or never moment for serious reform. If we do not act now, future generations will be crippled by the social and financial burden of addiction.
– Committee chairman Keith Vaz
In 2011/12 an estimated one in three adults in England and Wales (36.5%) had ever taken an illicit drug in their lifetime (around 12 million people).
In 2011/12 an estimated 37.7% young adults have ever taken an illicit drug (around 2.5 million people).
The long term trend in Class A drug use in the last year shows no statistically significant difference between 1996 (2.7%) and 2011/12 (3.0%).
As in previous years cannabis was the most commonly used type of drug in the last year.
In 2011/12 6.9% of 16-59 years had used cannabis in the last year followed by powder cocaine (2.2%) and ecstasy (1.4%).
In 2009/10 it was estimated that there were 306,150 opiate and/or crack users in England. This corresponds to 8.93 per thousand of the population aged 15-64.
Statistics taken from the National Statistics on Drug Misuse: England, 2012.
Advertisement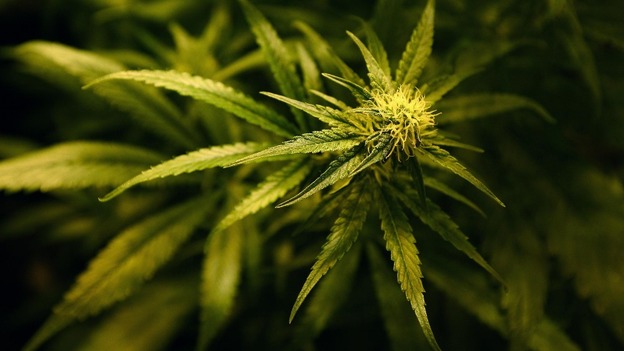 The UK is "stuck in a pointless war on drugs", the Guardian reports.
"It's not working and it costs us heavily, in human terms – with people addicted, incarcerated and burgled – and in financial terms", the newspaper have said.
Read the Guardian's blog on the UK's war on drugs.
The Commons Home Affairs Committee have said ministers could learn from the experience of Portugal, the US and Uruguay.
In Portugal drugs have been "depenalised"- with possession of small amounts not subject to criminal penalties, even though they remain illegal.
In Washington and Colorado in the United States cannabis is being legalised.
In Uruguay a state monopoly of cannabis production and sale is being proposed.
David Cameron will today be urged by MPs to start a wide-ranging public debate on drug policy - including the possibility of legalisation.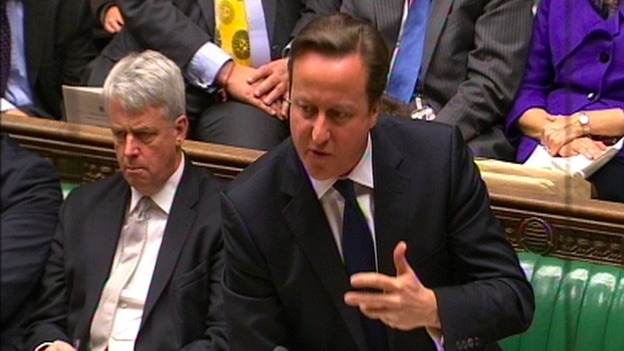 The Commons Home Affairs Committee said current strategies were not working and it called on the Prime Minister to establish a Royal Commission to look at all the alternatives.
Following a year-long inquiry, the committee concluded that efforts to combat the drug barons had failed while there was not enough focus on helping users to break their habits.
Load more updates
Back to top