Criticism for 'snooper's bill'
Nick Clegg has added his voice to growing criticism of Theresa May's 'snooper's charter'. He said the Home Office's proposed new powers for crime fighters to monitor all emails, web visits and phone calls need a "fundamental rethink".
Home Office Minister James Brokenshire has said he will listen to concerns on the 'snooping bill' but added there is an urgency to get it through to protect the public.
This legislation is vital to help catch paedophiles, terrorists and other serious criminals and we are pleased both scrutiny committees have recognised the need for new laws.

We have now considered the committees' recommendations carefully and we will accept the substance of them all. But there can be no delay to this legislation. It is needed by law enforcement agencies now.
– Home Office spokesperson
Advertisement
Nick Clegg acknowledged that new powers were needed by the law enforcement agencies to fight crime, but said they must take account of the committee's concerns.
That must be done in a proportionate way that gets the balance between security and liberty right.

Any modernisation of the powers, including possible new legislation, must meet the concerns of the joint committee by having the best possible safeguards and keeping costs under control.
The committee said under the draft Bill, the Home Secretary would be given "sweeping powers to issue secret notices" ordering communications companies to disclose "potentially limitless categories of data".
Ministers argue that proposal, known as clause one, has been kept deliberately wide so it can be "future-proofed".
But the committee dismissed the argument and criticised the Government for failing to properly take account of the right to privacy.
There is a fine but crucial line between allowing our law enforcement and security agencies' access to the information they need to protect the country, and allowing our citizens to go about their daily business without a fear, however unjustified, that the state is monitoring their every move.

Whilst the joint committee realise that there are specific data types which are not currently available, and which would aid the work of law enforcement bodies and the security services, we are very concerned at how wide the scope of the Bill is in its current form.
– Committee chairman Lord Blencathra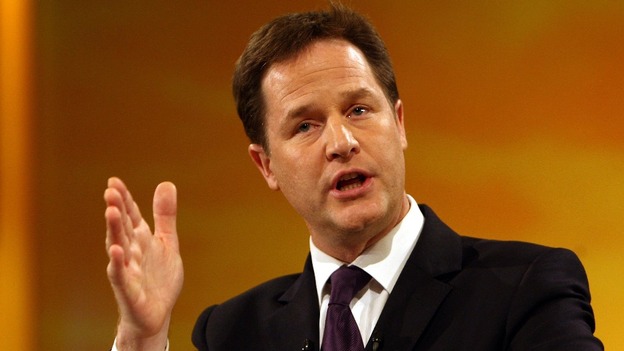 Government plans to give the police and security services new powers to monitor all emails, web visits and phone calls must undergo a "fundamental rethink", Nick Clegg has warned.
The Deputy Prime Minister said ministers needed to "go back to the drawing board" after a committee of MPs and peers found measures supposed to enable investigators to keep pace with technological developments went far further than necessary and amounted to overkill.
The committee, set up to examine the draft Communications Bill, accused the Government of using "fanciful and misleading" figures to support its case for the legislation.
Mr Clegg said ministers must take account of the committee's findings and that the Bill - dubbed a "snooper's charter" by critics - could not proceed in its current form.
Load more updates
Back to top