2nd NI MP receives death threat
Two senior members of the Democratic Unionists, including an MP, have received death threats. It follows the threat to MP Naomi Long over restricting the raising of the Union flag at Belfast City Hall. There have been more protests tonight.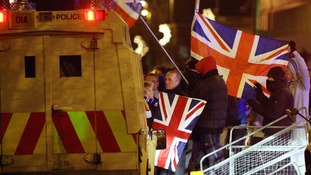 For some, the sight of the Union flag being lowered from Belfast's City Hall was a red, white and blue rag to a bull.
Read the full story
Sinn Fein's Deputy First Minister Martin McGuinness said all threats against democratically elected representatives should be withdrawn immediately.
There is no justification for this type of intimidation from any grouping or organisation
Advertisement
The Shadow Northern Ireland Secretary Vernon Coaker has condemned the death threats against DUP politicians Jeffrey Donaldson and Edwin Poots as "appalling."
Jeffrey Donaldson is a longstanding & valued friend. Edwin Poots is someone I've worked v well with as SSoS. Threats against them appalling.
A crowd of up to 150 protesters assembled outside the office of Alliance MP Naomi Long tonight, in what appear to be peaceful protests.
Last night loyalists threw a petrol bomb into a police car whilst an officer sat inside, close to Ms Long's office in East Belfast.
Ms Long's office is being targeted as the Alliance Party voted with the nationalist parties to remove the flag from the front of Belfast's City Hall on all but designated days. The Alliance Party are a cross-community party; neither nationalist nor unionist.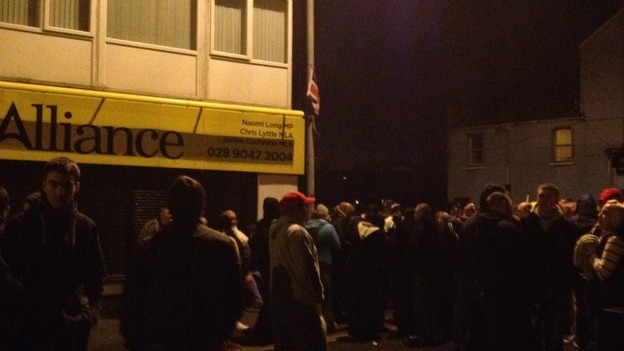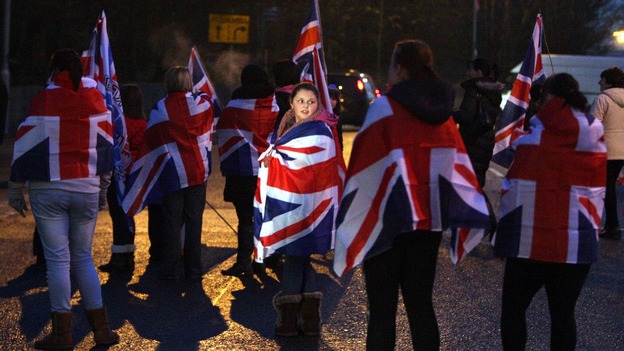 Loyalist protesters across north Belfast blocked roads and stopped rush hour traffic this evening in a number of protests that affected some of the main routes out of the city centre.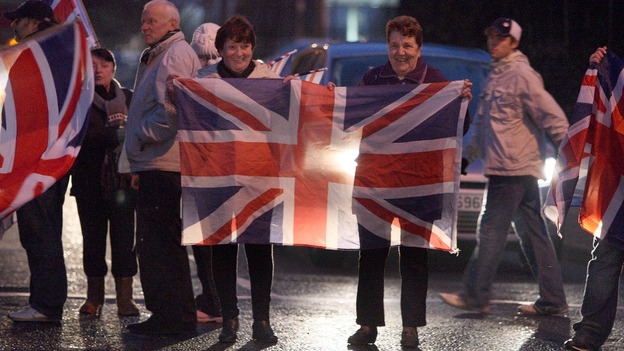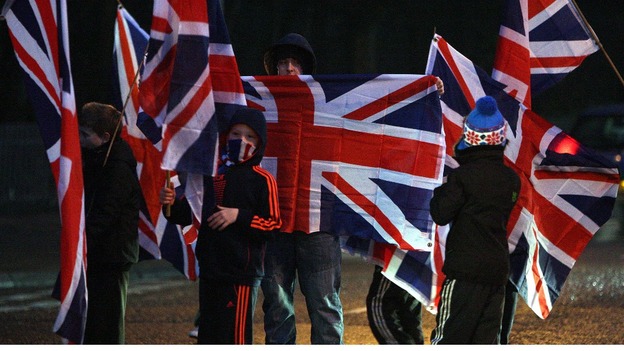 Police this morning received a serious threat to the effect that myself, my wife and children and my colleague Edwin Poots, his wife and children would be shot and the police are treating this threat very seriously.
Whatever they may think of my politics as a unionist and someone who is proud to be British, it is beyond belief that people would target my wife and children in this way.

I won't be intimidated by these threats, just as I have not been intimidated by such threats in the past but this is the first time my family has been threatened in this way.
– Jeffrey Donaldson, DUP MP
Advertisement
A second Northern Ireland MP has received a death threat.
Jeffrey Donaldson, a DUP member for Lagan Valley, was informed of the danger to him and his family by police today.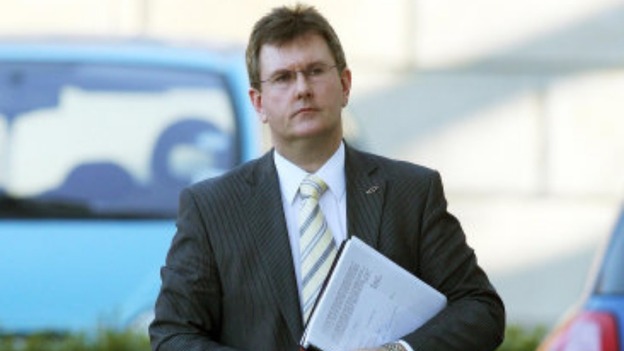 Edwin Poots, a DUP minister in Northern Ireland's powersharing Government at Stormont has also been threatened.
Northern Ireland Secretary Theresa Villiers told the House of Commons there was nothing British about the 'thuggish, lawless and despicable" behaviour of loyalist protesters. She said:
"There is nothing remotely British about what they are doing; they are dishonouring and shaming the flag of our country with their lawless and violent activities.They discredit the cause they claim to support."
Her comments came as the First Minister of Northern Ireland Peter Robinson said two senior members of his party were issued with death threats. Marc Mallet reports from Belfast.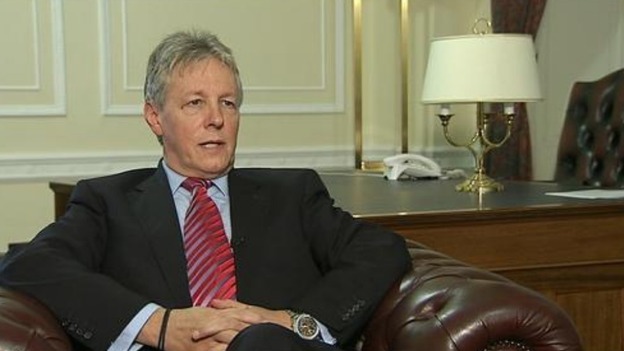 Northern Ireland First Minister Peter Robinson has told ITV News that two senior members of his DUP party have received death threats.
Mr Robinson would not name the politicians but said:
"I have two of my members, two senior members of my party, who are under a death threat. The death threat doesn't just apply to them it applies to their families"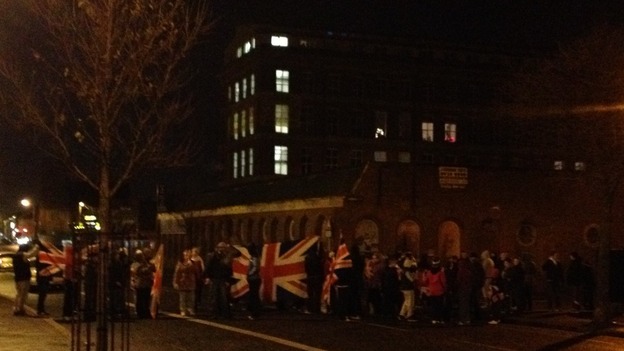 Back to top