Freezing fog grounds flights
Airports have been forced to cancel dozens of flights as ice and thick fog descended on the UK overnight.
Train travel difficulties are continuing this morning.
Overhead wire problems between Northampton and Rugby meant buses replaced trains between Northampton and Coventry, while an hourly train shuttle was running between Coventry and Birmingham New Street, with journey times in the area extended by up to an hour.
There were also overhead wire problems affecting services in and out of London's King's Cross station.
The bad weather disrupted services at Christ's Hospital in Sussex, with trains between Barnham and Horsham delayed.
A broken-down train at Melton Mowbray in Leicestershire led to delays of up to 45 minutes between Leicester and Peterborough.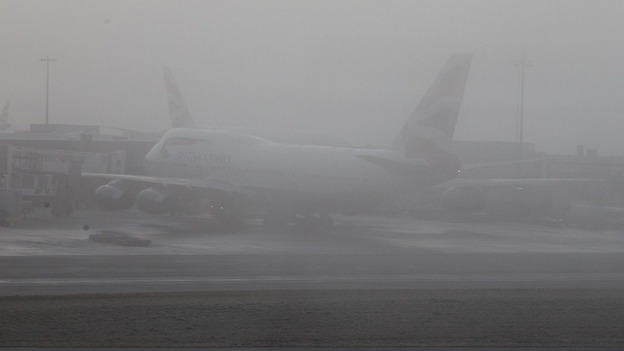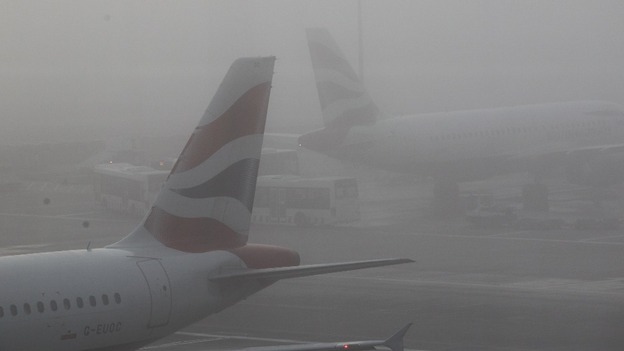 Advertisement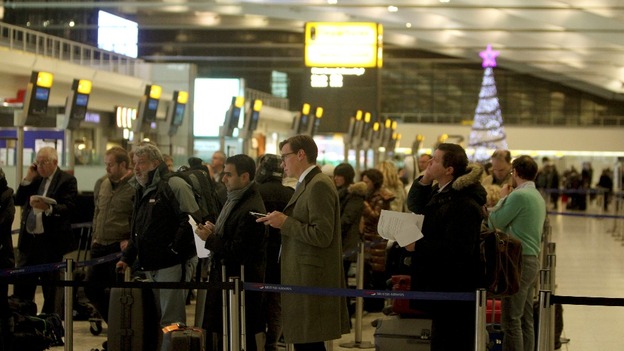 Heathrow Airport has seen queues of passengers waiting to leave as the freezing fog has led to around 60-70 flights being cancelled.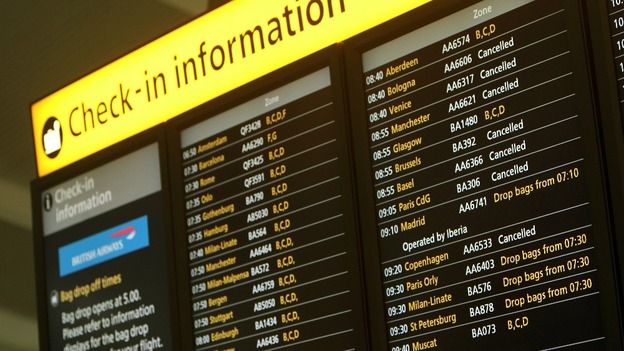 While many flights out of London airports have been delayed or cancelled the cold weather has also caused travel disruption on the roads and railways:
There was congestion on a number of major road routes, while a section of the A1(M) between junctions 39 and 40 in Yorkshire was closed.
On the railways, overhead wire problems caused 50-minute delays in the rush-hour between Bedford and Luton, while a broken-down train at Watford Junction in Hertfordshire also caused hold-ups.
An electrical supply problem led to delays to train services between Seaford and Lewes in East Sussex and a signalling problem caused hold-ups to services in and out of Brighton.
In Scotland, a broken-down train at Bathgate caused to delays between Edinburgh and Airdrie.
See the Highways Agency and National Rail Enquiries websites for more details.
We expect the fog to lift between 9am and 10am. Visibility is already improving.

There have been some delays as well as cancellations. There is bound to be a bit of a knock-on effect during the day. Also, some European airports are also affected by the cold weather
– Heathrow spokeswoman
Gatwick Airport has said that there is no disruption to flights due to the fog, despite notices on its website saying many flights had departed later than scheduled:
There is no disruption at Gatwick this morning due to the fog. We hope you have a great journey with us!
Advertisement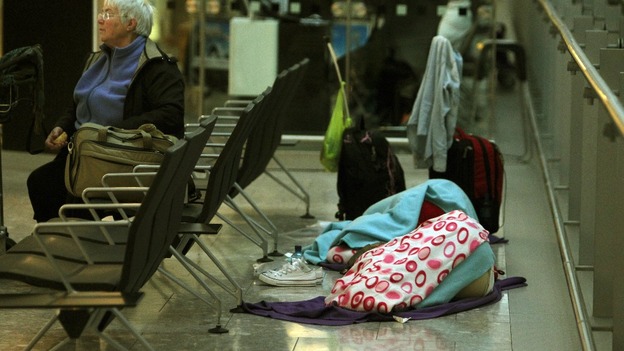 Passengers in Terminal 5 at Heathrow Airport have bedded down to wait, after many flights were cancelled or delayed due to fog.
by Laura Tobin - Daybreak Weather Presenter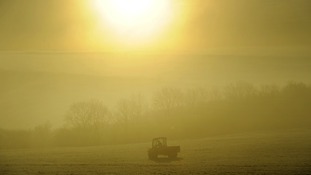 Clear skies and light winds are a recipe for fog to develop, so allow extra time to defrost your car and check before you travel.
Read the full story
London City Airport have tweeted help from different airlines for passengers who may have had their flights cancelled, after at least twenty departures were cancelled and many more were 'indefinitely delayed,' you can check flight details for both departures and arrivals here.
If you are a British Airways passenger and your flight has been cancelled or delayed please click here http://t.co/kbvRo9NP
If you are a British Airways passenger and your flight has been cancelled or delayed please click here http://t.co/kbvRo9NP
If you are a CityJet passenger and your flight has been cancelled or delayed please click here http://t.co/5BlLX0jA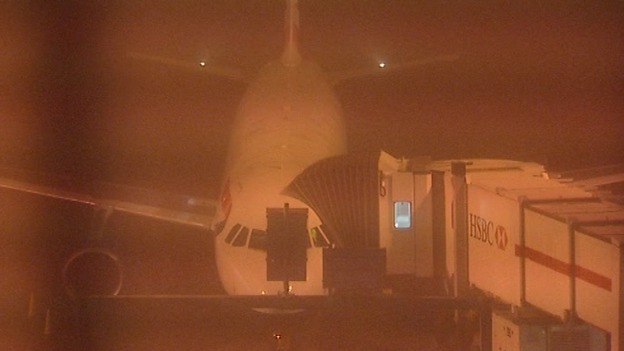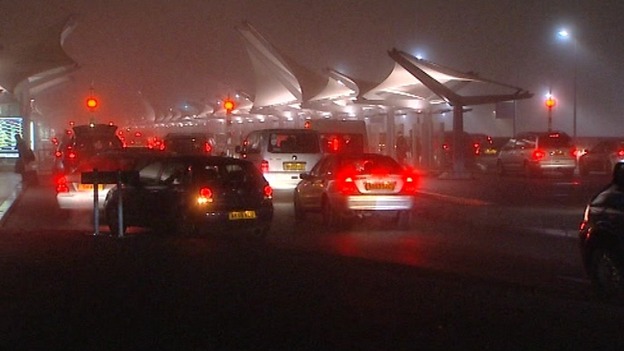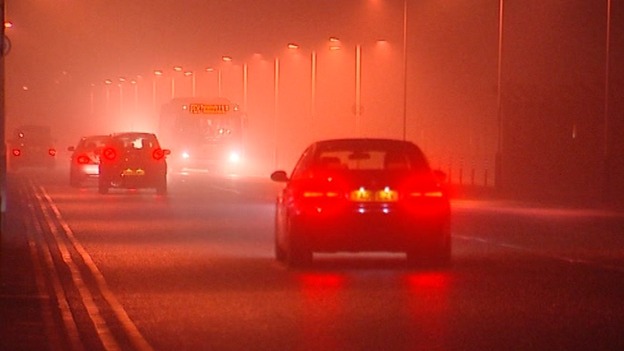 Load more updates
Back to top