State role in Finucane murder
British government agents played "key roles" in the 1989 murder of Belfast lawyer Pat Finucane, a report has found. There had been long-running allegations of state collusion in his death.
Pat Finucane's widow Geraldine has arrived with her daughter Katherine at the Houses of Parliament to read the report ahead of the Government's response.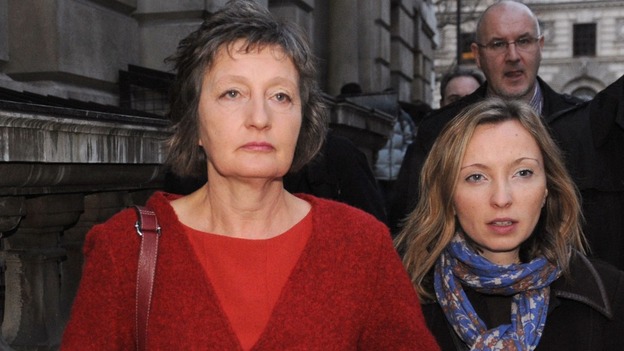 Pat Finucane's son, John, says today's review could amount to little more than a broken promise from the British Government.
You don't apologise for something but then not fully admit what it is you are apologising for, and I think that's what the Prime Minister has done. This case is the murder in which the British Government has admitted there was collusion.

You don't deal with such a fundamental attack on democracy by holding a non-statutory review behind closed doors... Unfortunately, the past record does not fill us with hope, but by all means we will be reading this report with an open mind. If it puts all our questions to bed then there will be nobody happier than me to move on with our lives.
– Speaking to BBC Radio 4
Advertisement
It's very difficult indeed to reach final judgements about this because it's easy to say collusion is wicked and wrong - but it is part of a process which people almost inevitably end up 'playing God' with other people's lives. And it's also part of the process by which the peace was achieved, certain people protected. And the people who did it believe that what they did overall saved more lives than would otherwise have been lost.
– Lord Bew, Historical adviser to the Bloody Sunday Inquiry, Speaking to BBC Radio 4
The family of murdered solicitor Pat Finucane have arrived in London ahead of the publication of the report into his murder by loyalists at his home in north Belfast in 1989.
Daybreak's Richard Gaisford reports:
Pat Finucane's widow Geraldine has vowed to keep up a campaign for a full public inquiry into the gun attack, regardless of the findings of the review.
She told ITV News she had "no confidence" in the review.
Pat Finucane, 38, was shot at his north Belfast home by loyalist paramilitaries in 1989.
Royal Ulster Constabulary Special Branch agent William Stobie was charged with his murder in 1999.
In November 2001 the case collapsed and Mr Stobie was shot dead outside his home.
In September 2004 loyalist Ken Barrett pleaded guilty to murdering Mr Stobie.
In 2004 Mr Justice Peter Cory concluded that military and police intelligence knew of the Finucane murder plot and failed to intervene. He recommended a public inquiry.
In 2004, then Northern Ireland Secretary Paul Murphy announced an inquiry under new legislation introduced in 2005.
The Finucane family opposed the Inquiries Act 2005.
Advertisement
A report into the loyalist murder of Belfast solicitor Pat Finucane will be published later.
The Prime Minister ordered the review, which runs to 500 pages, following security force collusion in the lawyer's death.
David Cameron is to make a statement to the House of Commons this afternoon.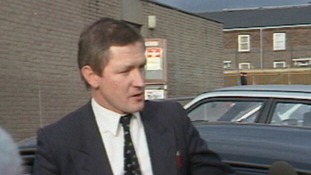 The review into the death of a Catholic solicitor during the Troubles is expected to show state collusion with loyalist terrorists.
Read the full story
Load more updates
Back to top