North Koreans celebrate launch
Thousands of people have rallied in the North Korean capital Pyong Yang to celebrate a long range rocket launch by the country earlier this week. The United Nations Security Council has condemned North Korea for the launch.
The White House said the North Korea rocket launch is a "highly provocative act that threatens regional security" and violates UN resolutions.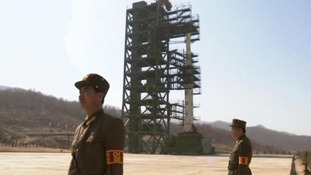 What's left of the launch could offer important clues as to whether North Korea is actually a threat to the world, or not.
Read the full story
Advertisement
We noted the launch and we are monitoring the situation. We will have further official comment later.
– US official
I strongly condemn the DPRK's (Democratic People's Republic of Korea) satellite launch today. This provocative act will increase tensions in the region.

I deplore the fact that the DPRK has chosen to prioritise this launch over improving the livelihood of its people.

We will be summoning the DPRK ambassador to the UK to the Foreign and Commonwealth Office and the UK will urgently consult partners in the United Nations Security Council on our response to this development.
It is essential that the DPRK refrain from further provocative action and take constructive steps towards denuclearisation and lasting peace and stability on the Korean peninsula.
– Foreign Secretary William Hague
North Korea has confirmed that it fired a long-range rocket and said the satellite successfully entered orbit, Reuters reported.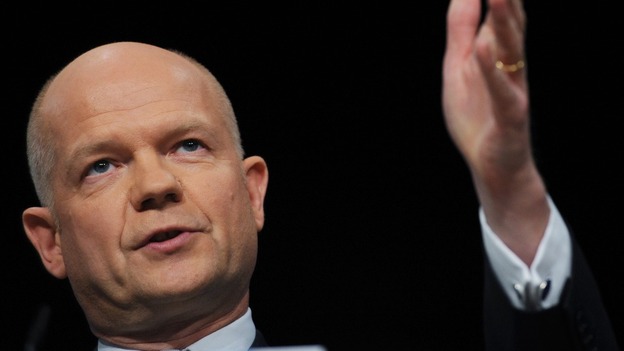 The Foreign Secretary has condemned the DPRK's satellite launch. William Hague said it was a "clear violation of UN Security Council Resolutions 1718 and 1874 as it involved the testing of ballistic missile technology".
Advertisement
Japan "cannot tolerate" a move by North Korea to launch a long-range missile, Chief Cabinet Secretary Osamu Fujimura said. He described the situation as "extremely regrettable".
It appears the long-range missile was fired despite international condemnation. North Korea claims it wants the rocket to put a weather satellite into orbit, although critics have said it was designed to enhance the capacity of North Korea to design a ballistic missile.
South Korean President Lee Myung-bak has called an emergency security meeting after reports that North Korea launched a long-range rocket.
North Korea has launched a long-range rocket, South Korean TV channel YTN reported.
YTN said the rocket was launched from a site on the west coast. A launch in April ended in failure minutes later.
Load more updates
Back to top