UK fracking allowed to resume
The government says fracking for shale gas can resume in the UK, with new controls to address the risk of small earth tremors.
Fracking to resume despite controversy
Environmentalists and opponents of a controversial shale gas extraction method called fracking have criticised the Government's decision to allow it to resume across the UK.
Ministers say it could help lower utility bills. Science Editor Lawrence McGinty reports: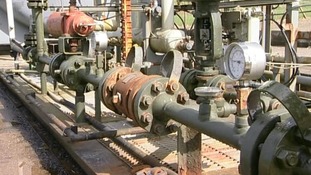 Despite environmental concerns the Government have given the green light for fracking to resume across the UK.
Read the full story
Advertisement
Campaigners warn of damage to countryside from fracking wells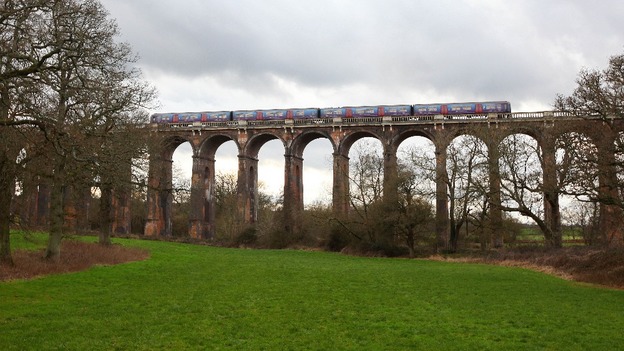 A charity has warned of possible damage to the countryside if the Government gives permission for large numbers of drilling well units to go ahead.
Paul Miner of the Campaign to Protect Rural England said: "The Government doesn't appear to have recognised the potential for major landscape damage, or the need to properly consider this at the local level."
"If fracking is to happen, it must be with the support of local communities, who are most at risk if things go wrong, and without damaging the countryside."
Govt has a way to go to convince people fracking is safe
by Lawrence McGinty - Science and Medical Editor
There is no fracking going on here in Balcombe in West Sussex, but Cuadrilla does have planning permission to start exploratory drilling.
The company held a public meeting about that earlier this year and they had a very rough ride indeed.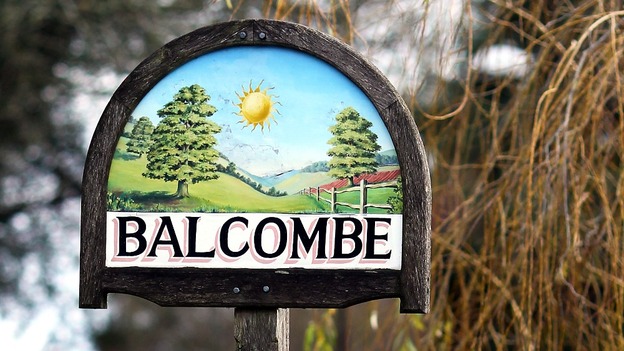 Energy Secretary Ed Davey has said that the best scientific advice suggests that fracking can be carried out safely, but only if it is regulated properly.
But he also said that it should only go ahead if the public are confident it is safe.
The people I have spoken to this morning suggest that Ed Davey and the Government have a long way to go to convince people that fracking can be done safely.
uSwitch: Fracking likely to lower bills energy bills
The advent of fracking in the UK is likely to lower fuel prices, according to an analyst at the price comparison website uSwitch.
Director of consumer policy Ann Robinson said that even if reserves of shale gas in the UK are not as large as expected, the practice is lowering gas prices around the world which has benefits for us.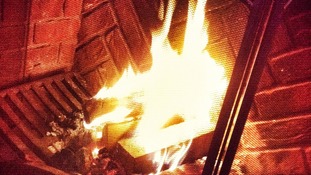 Fracking has cut fuel bills in half in some states in the US, so could the same thing happen here? I got my calculator out.
Read the full story
Advertisement
Labour 'cautiously welcomes' fracking decision
The Labour shadow energy minister Tom Greatrex MP has said he cautiously welcomes Ed Davey's decision to resume fracking, but that he still has some concerns about its safety that need to be addressed:
Anti-fracking campaigner: Communities are going to resist
A campaigner for Friends of the Earth in the North West, Helen Rimmer, has said that communities will "fight" the decision to allow fracking to resume.
She also said there is no guarantee that fracking will lower energy prices in the UK.
Cuadrilla Resources welcomes Govt decision on fracking
The head of Cuadrilla Rescources - the company that operates a number of fracking sites in Lancashire - has welcomed today's news:
Today's news is a turning point for the country's energy future.

Shale gas has the potential to create jobs, generate tax revenues, reduce our reliance on imported gas, and improve our balance of payments ...

Today's decision will allow continued exploration and testing of the UK's very significant shale resources in a way that fulfils the highest environmental and community standards.
– Francis Egan, CEO, Cuadrilla Resources
Ed Davey: UK regulation of fracking stronger that in US
The MP for Blackpool North and Cleveleys Paul Maynard asked the Energy Secretary to explain how the UK's regulation of fracking will prevent some the repercussions seen in the US.
There have been reports of earthquakes and contaminated water sources in several US states where fracking takes place.
The regulations that we already have in the United Kingdom are much stronger than they are in many states in the USA where they have been fracking for gas for years ...

We already have a strong regulatory regime but in looking at this issue we are clear that if we go towards commercial development ... we will keep that regulatory regime under review and tighten it and strengthen it if necessary.
– ed davey, energy secretary
Load more updates
Back to top