UK fracking allowed to resume
The government says fracking for shale gas can resume in the UK, with new controls to address the risk of small earth tremors.
In a written statement released before his House of Commons appearance, the Energy Secretary told MPs that any commercial extraction of shale gas was years away:
It will be well into next year before any new exploration work has all the necessary consents to proceed.

Whether any production operations may be proposed will depend on the success of the exploration work but, in any event, this is likely to be some years away yet.
– ed davey, energy secretary
The environmental campaign group Greenpeace has warned that shale gas will not lower energy bills in the UK, as it has in the US:
George Osborne's dream of building Dallas in Lancashire is a dangerous fantasy ...

Energy analysts agree the UK cannot replicate the American experience of fracking, and that shale gas will do little or nothing to lower bills.
– Leila Deen, Greenpeace Energy Campaigner
Advertisement
The Government is to implement a traffic light system to gauge the risks of seismic activity resulting from fracking.
The system will require operators to stop if seismic activity reaches magnitude 0.5, which could not be felt at the surface but is higher than normal.
Cuadrilla Resources suspended its fracking activities at four sites near Blackpool, Lancashire following two minor tremors in April and May 2011.
The Liberal Democrat MP Tessa Munt has warned that giving the green light to fracking in the UK will lead to a "commercial stampede" and will sap investment from renewable energy sources:
Even as a small part of the energy mix, a push for shale gas will swiftly descend into a commercial stampede and investment will leak away from the renewable sector.
– Tessa munt mp
The Tory MP Michael Fabricant has made light of fears surrounding fracking in the UK following today's announcement to allow the controversial practice go ahead:
Fracking to resume off Lancashire coast. Will Blackpool Tower fall into a chasm? Will 1000 kiss-me-quick hat sellers disappear?I think not.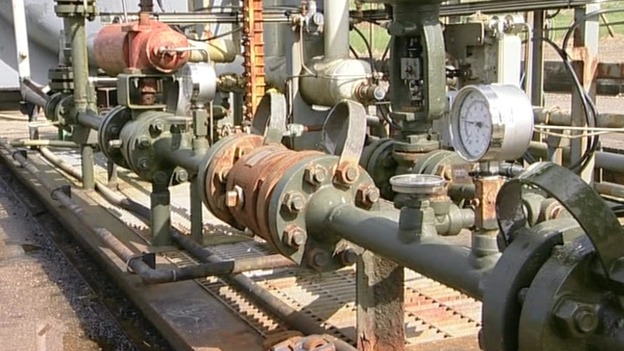 Ed Davey has today commissioned another report on fracking - this time to gauge the risks of increased methane emissions.
"Emissions of methane - which is a potent greenhouse gas - are already subject to control, but I am today commissioning a study of the possible impacts of shale gas development on greenhouse gas emissions and climate change," he said.
Advertisement
Energy Secretary Ed Davey said that the regime regulating fracking in the UK is to be "strengthened" in the following ways:
Before drilling starts, there must be a review to assess seismic risk and the existence of faults.
A fracking plan must be submitted to DECC showing how seismic risks will be addressed
Seismic monitoring must be carried out before, during and after frackin
Speaking to reporters in Blackburn, Lancashire, the Energy Secretary said:
Shale gas represents a promising new potential energy resource for the UK ...

My decision is based on the evidence. It comes after detailed study of the latest scientific research available and advice from leading experts in the field.

We are still in the very early stages of shale gas exploration in the UK and it is likely to develop slowly.

It is essential that its development should not come at the expense of local communities or the environment.

Fracking must be safe and the public must be confident that it is safe.
– ed davey, energy secretary
by Gabrielle Nash: ITV News science producer
Fracking will be allowed to resume in the UK but under new controls, the Government has announced.
Energy Secretary Ed Davey said fracking will resume under strict regulatory measures "is likely to develop slowly". He said: "Fracking must be safe and the public must be reassured it is safe".
He added that although shale gas exploration remains in its early stages, it offers a promising new energy resource that could help the move towards a low carbon economy and away from our reliance on gas from abroad.
Shale gas can be found through seismic surveys in rock below the ground.
But the process has attracted strong opposition in the UK as campaigners say the drilling causes earthquakes and the chemicals that are used can pollute the water supply.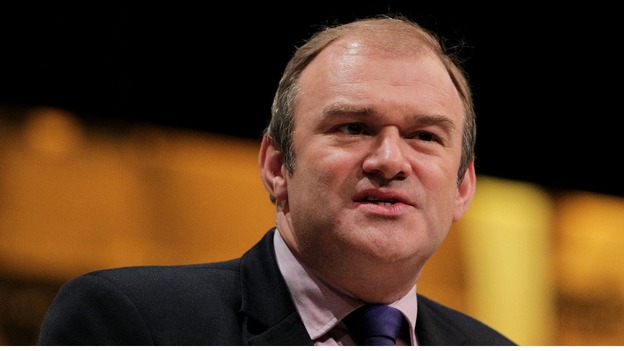 The Energy Secretary Ed Davey is currently briefing the media on the Government's decision whether to allow fracking to resume in the UK.
Fracking was suspended in May last year following two minor earthquakes near Blackburn, Lancashire.
Load more updates
Back to top