UK fracking allowed to resume
The government says fracking for shale gas can resume in the UK, with new controls to address the risk of small earth tremors.
There could be 150 billion cubic metres of shale gas recoverable in the UK, according to a report commissioned by the Department of Energy and Climate Change 2010.
That is enough to cover the UK's entire gas usage for almost two years.
August 2010 - Cuadrilla Resources begins drilling at Preese Hall site near Blackburn, Lancashire.
April 2011 - First tremor detected - 2.3 on Richter scale
May 2011 - Second tremor detected - 1.5 on Richter scale. Drilling suspended while DECC commissions report to examine link between fracking and seismic activity.
December 2012 - Government to decide whether fracking may continue at site.
Advertisement
ITV News' correspondent Geraint Vincent explains what fracking is, and why it is such a controversial issue in Blackpool, Lancashire:
A green light to fracking would spell bad news for local communities and their environment, jeopardise UK climate change targets and help keep the nation hooked on dirty gas for decades.

Gambling on shale gas is a risk we don't need to take - developing our huge clean power potential and cutting energy waste will create jobs, reduce our fossil fuel dependency and keep the lights on.
– Friends of the Earth senior energy campaigner Tony Bosworth
The Treasury has already signalled its support for the budding industry, proposing tax relief for shale gas, and unveiling a gas generation strategy that potentially paves the way for a new "dash for gas".
But environmentalists warn that a continued reliance on gas would prevent the UK meeting targets to cut emissions and tackle climate change, and that shale has no place in the move to a low-carbon economy.
Campaigners have raised fears that the Government is poised to give the green light to pushing ahead with controversial shale gas exploration in the UK.
Moves by gas company Cuadrilla to exploit the unconventional gas in Lancashire were put on hold 18 months ago after the process of "fracking", which uses high-pressure liquid to split rock and extract gas, caused two small earthquakes.
The company believes it could supply a quarter of the UK's gas needs from the resource in Lancashire, leaving the country less reliant on foreign imports from Qatar or Russia.
Read ITV News' Business Editor Laura Kuenssberg's blog on whether fracking could bring cheap energy to the UK.
Advertisement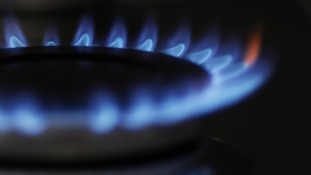 The process of gas extraction known as 'fracking' has revolutionised the energy market in the US. Could the same thing happen here?
Read the full story
Load more updates
Back to top