Rice quits Secretary of State race
The US ambassador to the UN Susan Rice has told NBC News she is withdrawing from the race to succeed Hillary Clinton as US Secretary of State.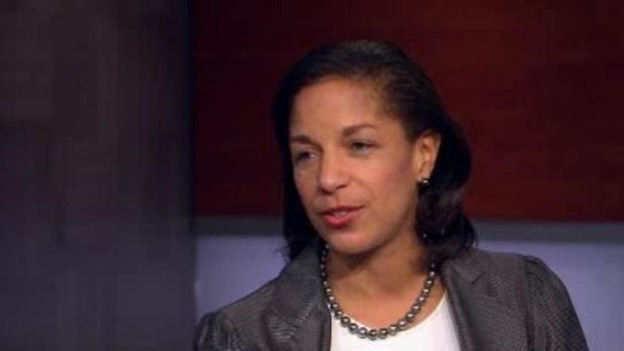 Susan Rice has said that it was the best thing for the American people that she step out of the race to be US Secretary of State.
Speaking to NBC's Brian Williams, she said:
"Today I made the decision that it was the best thing for our country, for the American people, that I not continue to be considered by the President for nomination for secretary of state.
"I didn't want to see a confirmation process that was very prolonged, very politicised and very disruptive, because there are so many things we need to get done as a country."
U.S. ambassador to the United Nations Susan Rice has written about her reasons for withdrawing from the race for Secretary of State, saying "it is the right step for this country I love.
Writing for the Washington Post, Rice said:
I made this decision because it is the right step for this country I love. I have never shied away from a fight for a cause I believe in.

But, as it became clear that my potential nomination would spark an enduring partisan battle, I concluded that it would be wrong to allow this debate to continue distracting from urgent national priorities — creating jobs, growing our economy, addressing our deficit, reforming our immigration system and protecting our national security.
– Susan Rice
Advertisement
Senator John Kerry has commented on the news that Susan Rice has quit the race to be US Secretary of State, saying that "she's an extraordinarily capable and dedicated public servant."
In a written statement, Senator Kerry significantly praised Rice, saying.
I've known and worked closely with Susan Rice not just at the UN, but in my own campaign for President.

I've defended her publicly and wouldn't hesitate to do so again because I know her character and I know her commitment.

She's an extraordinarily capable and dedicated public servant. Today's announcement doesn't change any of that.

We should all be grateful that she will continue to serve and contribute at the highest level.
– Senator John Kerry
Senator Kelly Ayotte has said that she still has concerns regarding a terrorist attack in Benghazi which was widely thought to damage Susan Rice's reputation after incorrect information was released.
Senator Ayotte has been critical of Rice in the past, she said:
I respect Susan Rice's decision and appreciate her commitment to public service.

However, my concerns regarding the terrorist attack in Benghazi go beyond any one individual.

I remain deeply troubled by the continued lack of information from the White House and the State Department.

With four of our public servants murdered, it is critical that we get to the bottom of what happened.
– Senator Kelly Ayotte

Read more about Susan Rice quitting the Secretary of State race here.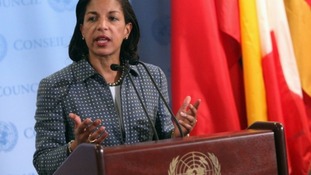 The US ambassador to the UN Susan Rice announces she is withdrawing from the race to succeed Hillary Clinton as US Secretary of State.
Read the full story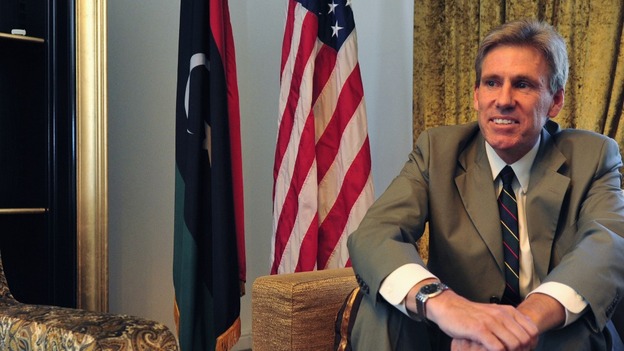 Pressure had been building on ambassador Susan Rice after she admitted releasing incorrect information following the September 11 attack on the American consulate in Libya.
The attack left four Americans dead, including the Ambassador to Libya, Christopher Stevens.
Rice initially said the attack had followed protests over an anti-Islamic film, but later intelligence reports suggested a possible al-Qaeda connection.
Rice, the US Ambassador to the UN, admitted her mistake in late November, but several Republican senators said questions remained unanswered.
After Rice pulled out of the running to become Secretary of State today, Republicans vowed to continue "seeking the facts" about Benghazi.
Advertisement
Two Republican senators who were heavily critical and opposed Rice's potential nomination as US Secretary of State have commented on her decision to quit the race:
I respect Ambassador Rice's decision.

President Obama has many talented people to choose from to serve as our next Secretary of State.

When it comes to Benghazi I am determined to find out what happened - before, during, and after the attack.

Unfortunately, the White House and other agencies are stonewalling when it comes to providing the relevant information.

I find this unacceptable.

The story of Benghazi is a story of national security failure and we must work to prevent it from ever happening again.
– Senator Lindsey Graham
Senator McCain thanks Ambassador Rice for her service to the country and wishes her well.

He will continue to seek all the facts about what happened before, during and after the attack on our consulate in Benghazi that killed four brave Americans.
– Senator John McCain's office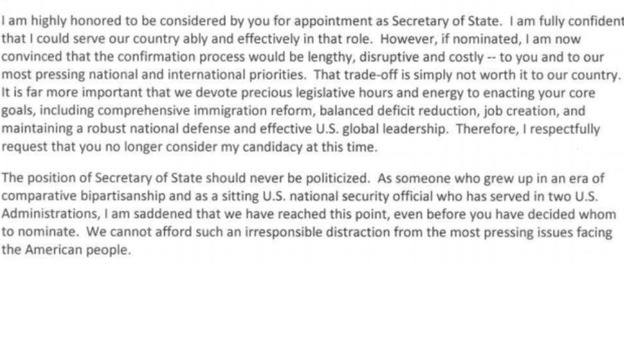 As Susan Rice withdraws her name, the way is now open for Senator John Kerry to "report for duty" as America's next Secretary of State.
Today, I spoke to Ambassador Susan Rice, and accepted her decision to remove her name from consideration for Secretary of State.

I am grateful that Susan will continue to serve as our Ambassador at the United Nations and a key member of my cabinet and national security team, carrying her work forward on all of these and other issues.

I have every confidence that Susan has limitless capability to serve our country now and in the years to come, and know that I will continue to rely on her as an advisor and friend.
– President Obama
While I deeply regret the unfair and misleading attacks on Susan Rice in recent weeks, her decision demonstrates the strength of her character, and an admirable commitment to rise above the politics of the moment to put our national interests first.
– President Obama
Load more updates
Back to top