Funerals for shooting victims
Funerals are taking place for victims of the US shootings.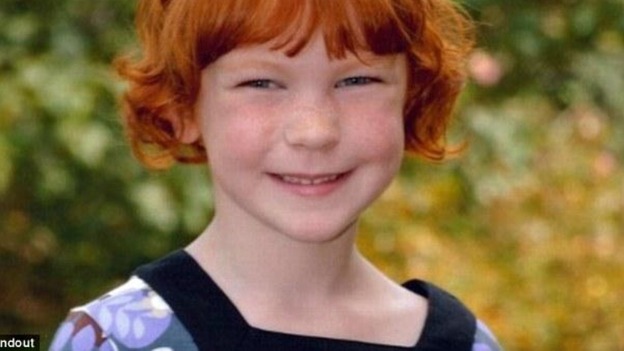 The funeral of six-year-old Catherine Hubbard, gunned down along with 25 others in the second deadliest shooting in US history, will take place later today.
Little Catherine adored animals, and her family have asked for people to donate to the Newton Animal Centre instead of sending flowers.
Her obituary said:
"She will be remembered for her passion of animals and constant smile. Her family prays that she, all the students of Sandy Hook Elementary, and all those affected by this brutal event find peace in their hearts."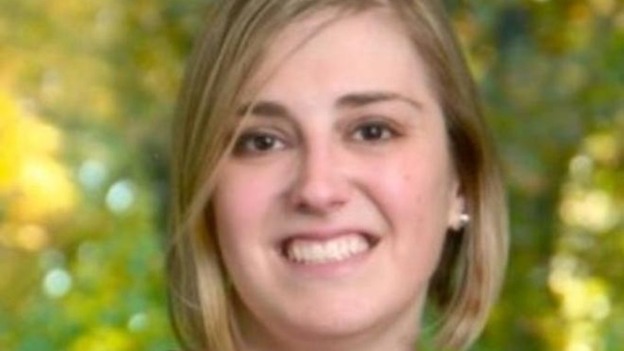 The funeral of Sandy Hook elementary school substitute teacher Lauren Rousseau will take place later today.
30-year-old Lauren had just started teaching at the school a few weeks ago. Gunman Adam Lanza choose her classroom first, and her class sustained the majority of the fatalities.
Lauren had no chance to hide the children, and all of them, with one exception of a child who is thought to have played dead, were killed. 14 in all.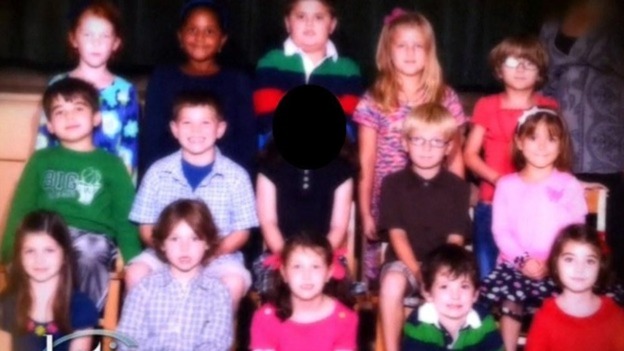 Her Canadian father, Gilles Rousseau, told Radio-Canada, that he had wanted to see his daughter's body but was informed by authorities that it would not be possible.
In a tearful interview in French he said:
"They told me, 'You can't see the body. Because most people he shot, it was two or three shots in the face, point-blank."
Advertisement
US President Barack Obama has thanked foreign diplomats for the outpouring of support from around the world after the shooting at a school in Connecticut. Mr Obama said he had been struck by the kindness at makeshift memorials outside US embassies.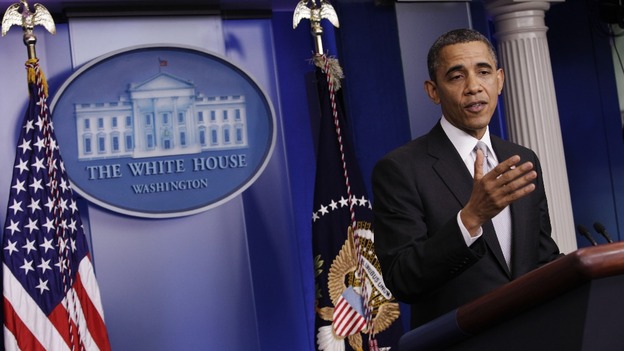 The President said the US had stood with foreign countries after violent acts, tsunamis and earthquakes and now the "entire world stands with us".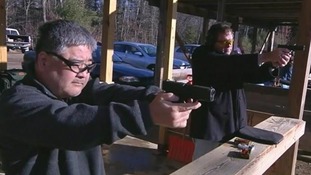 As President Obama calls for "concrete proposals" to curb gun violence, some shooting enthusiasts have doubts they will work in practice.
Read the full story
A new poll shows that a majority of Americans are in favour of 'major restrictions' on gun ownership.
The CNN/ORC survery, conducted between 17th and 18th December, showed:
52% of Americans favour major restrictions on guns or making all guns illegal
43% said the Sandy Hook shootings makes them more likely to support gun control laws.
53% of people polled also said they believe attacks will continue regardless of any action taken
The funerals of several victims of the Sandy Hook Elementary School shooting were held today, as President Obama called for "concrete proposals" to curbing gun violence by the end of next month.
Advertisement
The funeral for 27-year-old teacher Victoria Soto was held in Connecticut following a deadly shooting rampage at her elementary school on Friday that left 20 children and six adults dead.
Funerals for four more children, as well as the principal of Sandy Hook Elementary, were also held today.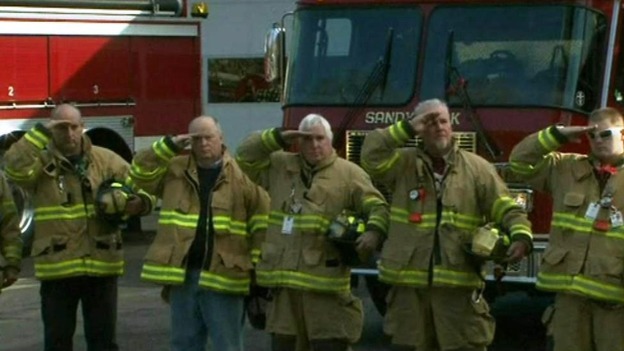 The funeral of seven-year-old Daniel Barden took place in Newtown in Connecticut today, after a gunman shot dead more than 20 people at Sandy Hook Elementary School on Friday.
Firefighters lined the street to pay tribute to the seven-year-old, whose ambition was to join their ranks when he grew up.
The President is talking about taking action on an astonishingly quick timetable, certainly by Washington standards. He wants the vice president Joe Biden to come up with a set of proposals on gun law reform within six weeks.
The President said the White House will be pushing for immediate congressional action. But do not think for a moment that there is any consensus building going on here or that this will be easy.
Already the governor of Virginia, a key Republican, is suggesting that the solution is to make sure that at least one official in every school in the US is armed.
Funerals have been held for three more students killed in Friday's shootings in Sandy Hook Elementary School. Firefighters saluted as the funeral procession of seven-year-old Daniel Barden arrived at the Saint Rose of Lima Parish cemetary in Newtown.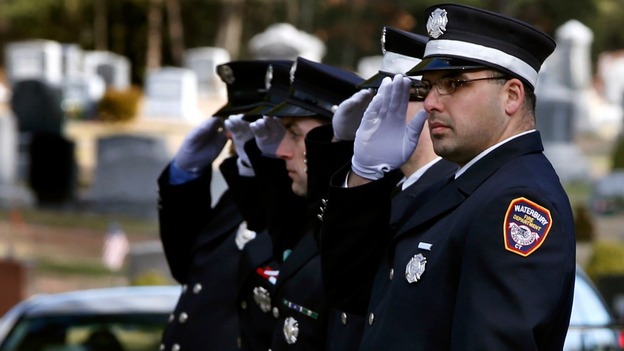 The funeral of six-year-old Caroline Previdi and Charlotte Bacon were also held alongside a memorial service for headteacher Dawn Hochsprung and teacher Victoria Soto.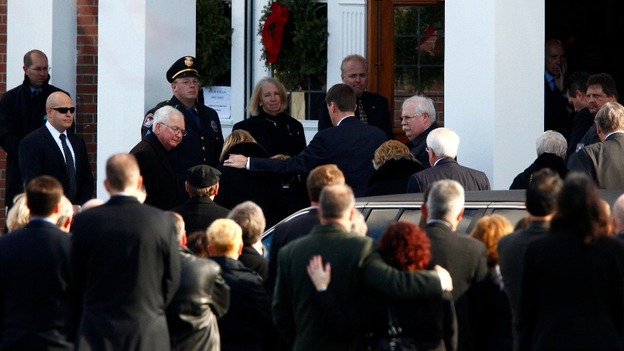 Load more updates
Back to top