Queen attends Cabinet meeting
The Queen has attended a Cabinet meeting at Downing Street as part of events to mark her Jubilee year. She will become the first monarch to attend the weekly briefing since Queen Victoria.
The Queen raised a chuckle when she questioned Chancellor George Osborne about Britain's gold reserves before attending Cabinet today.
As she was being introduced to the MPs inside Number 10 the Queen stopped and spoke to Mr Osborne.
Although some of her question is inaudible, the Queen asks about gold bars before saying "regrettably" it seems some of them "don't belong to us".
The Chancellor replies, "Some of them were sold, but we've still got some left", to which his cabinet colleagues laugh.
A large section of the Antarctic was named in honour of the Queen as she attended her final Diamond Jubilee event of a momentous year.
Foreign Secretary William Hague made the announcement after taking the Queen on a tour of the historic Foreign and Commonwealth Office (FCO) building in the heart of Whitehall.
The southern part of the British Antarctic Territory has been named Queen Elizabeth Land in honour of her 60-year reign.
Advertisement
The Queen received a gift of 60 table mats to mark her historic visit to Cabinet, each with a picture of Buckingham Palace chosen from the Royal library at Windsor, Number 10 has said.
The Palace had suggested the mats as a gift. Ministers also made a donation to Her Majesty's Diamond Jubilee Trust.
The Queen spoke twice at Cabinet - once to wish ministers a happy Christmas and once to ask for the next Queen's Speech to be shorter rather than longer.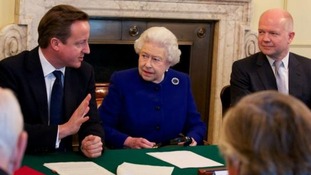 The Queen has paid a visit to her Government and sat in on a Cabinet meeting in Downing Street.
Read the full story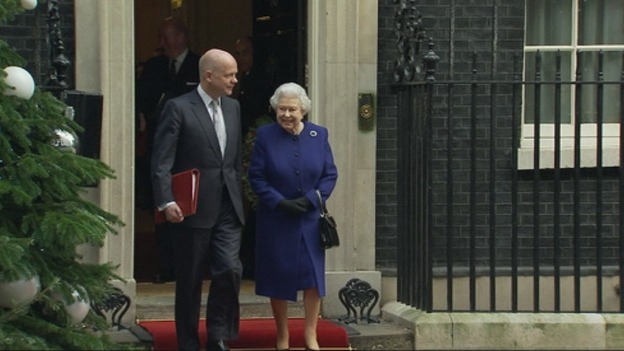 The Queen has left Number 10 Downing Street and headed to the Foreign Office where she will unveil a plaque.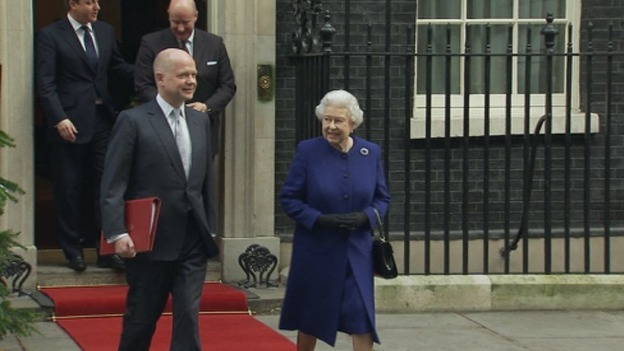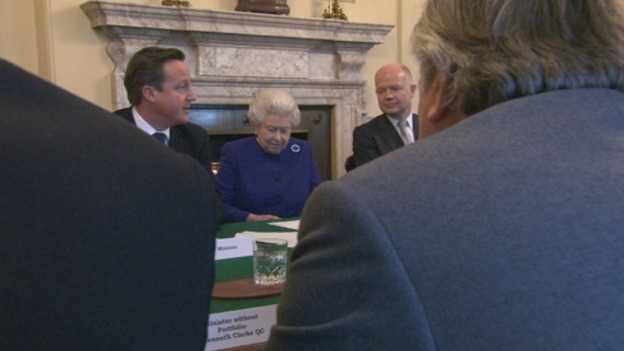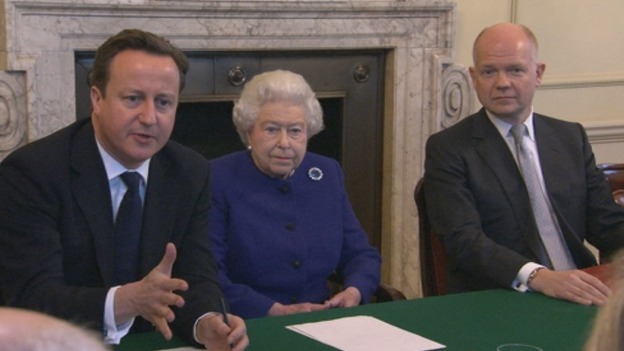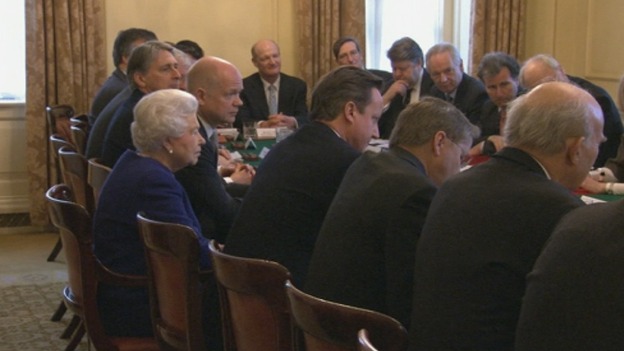 Advertisement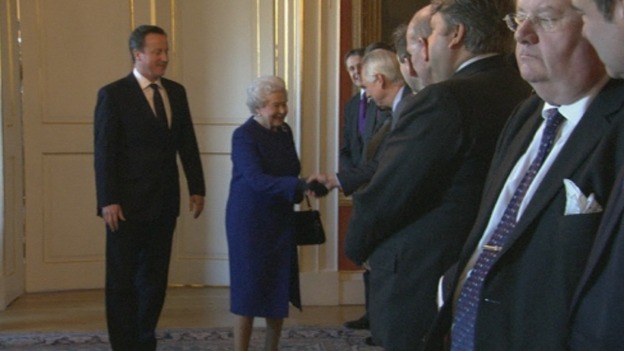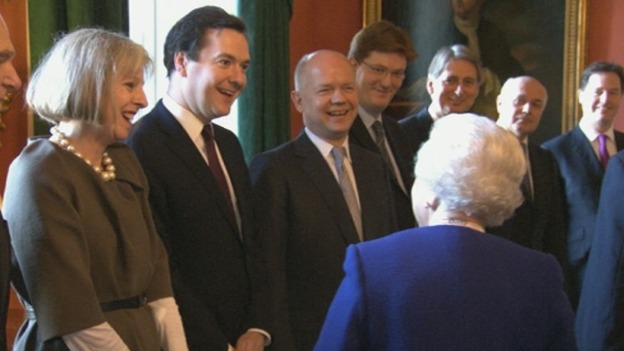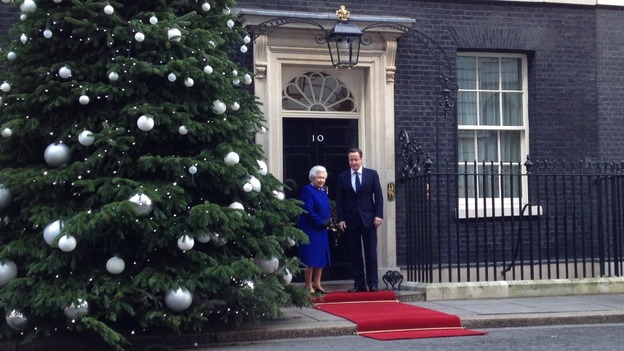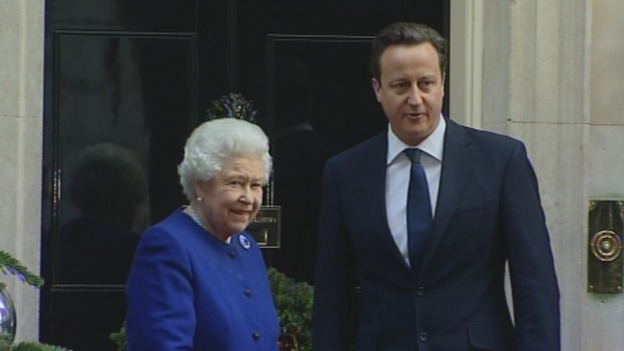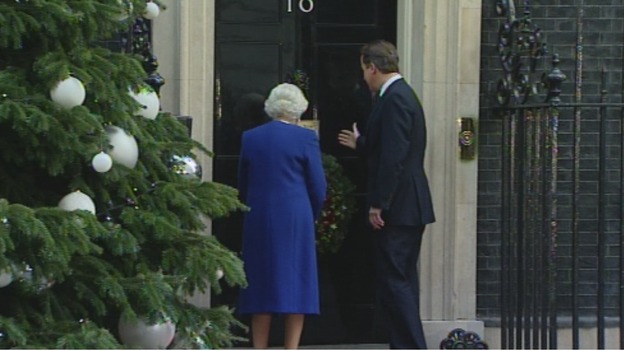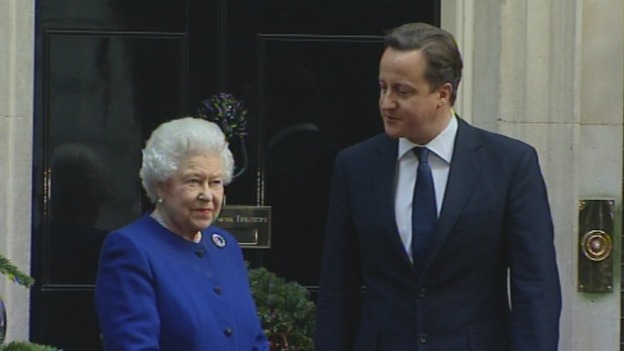 Load more updates
Back to top