Entwistle 'warned about Savile'
A review has said the decision to drop the Newsnight investigation into the Jimmy Savile sexual abuse allegations was flawed. It also revealed George Entwistle ignored warnings when he was BBC Director of Vision of "a darker side" to Savile.
Pollard 'shocked' at what happened on Newsnight
ITV News UK Editor Lucy Manning asked the report author Nick Pollard how he felt as a journalist about what happened at Newsnight.
The former head of Sky News said that the personal difficulties between members of the team were "quite shocking."
Acting BBC chief defends response to critical report
ITV News UK Editor Lucy Manning asked BBC Acting Director-General Tim Davie why after the criticisms in the Pollard report, no one had lost their jobs.
Mr Davie said that, "the Director General has left the BBC, the Deputy Director of News has left the BBC and we're putting a totally new team in to Newsnight.
"Now I think there will be a lot of people with theories about what we should or shouldn't have done, I would say - go to the report and look at it calmly and think about what is fair and proportionate.
"That's what I've done and I think we've made the right decision."
Advertisement
Miller: 'Serious questions around BBC management'
I am pleased that the BBC Trust have acted quickly to publish Nick Pollard's review.

The report raises serious questions around editorial and management issues at the BBC and I look to the Trust to help tackle these.

I also remind the Trust how vital it is to publish all relevant evidence, as soon as possible, in order to re-build public trust and confidence in the BBC.

It remains critical that we do not lose sight of the most important issue in this - the many victims of sexual abuse by Savile.
I urge the BBC to now focus on the review into those abuses, and ensure it is swift and transparent.

I will remain in close touch with the Trust as they oversee this work.
– Culture Secretary Maria Miller
Acting DG defends lack of sackings over Savile handling
by Lucy Manning - UK Editor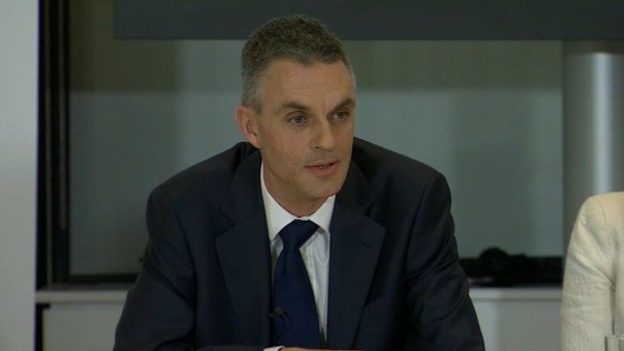 I asked acting BBC Director-General Tim Davie why, given the report was so critical, no one has been sacked - isn't it a shuffling of chairs?
He defended it, saying former DG George Entwistle and deputy head of news Stephen Mitchell left.
BBC: Report into Savile crisis makes difficult reading
by Lucy Manning - UK Editor
BBC has said it is pleased the report shows no pressure on the decision to drop the Jimmy Savile story but added that the report makes difficult reading.
Pollard's BBC report cost licence fee payers £2 million
by Lucy Manning - UK Editor
The Pollard report cost the BBC - licence fee payers - £2 million.
Advertisement
BBC changes after Savile report
Former Newsnight Editor Peter Rippon and his deputy will be replaced over the BBC's handling of the Jimmy Savile investigation.
The controller for BBC Radio 5 Live, Adrian Van Klaveren, is also being moved to a non-news position at the corporation, acting director-general Tim Davie has confirmed.
Former deputy head of news resigns after Savile probe
The BBC's former deputy head of news Stephen Mitchell has resigned from his position following the Pollard Report, the corporation has confirmed.
Savile crisis exposed 'serious problems' at BBC
Nick Pollard has been speaking at a news conference following the publishing of his damning report into the BBC's handling of the Jimmy Savile investigation. Facing further questions, he told reporters:
There were "serious problems" all the way through the Jimmy Savile investigation and subsequent crisis.
He denied the crisis had shown the BBC was ungovernable.
A "breakdown in communication" stopped Peter Rippon's blog being corrected swiftly, which went all the way to the director general.
There exists no proof that Newsnight producer Meirion Jones leaked stories about the Savile story, despite staff at the BBC claiming he did. Mr Jones vehemently denies it.
Trust of BBC journalism remains "very high" despite the crisis and "any fall is temporary".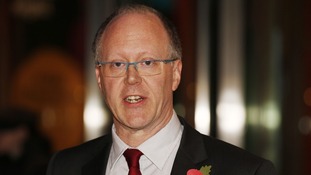 A damning report into the BBC's Jimmy Savile investigation has revealed George Entwistle was previously warned about his "darker side".
Read the full story
Load more updates
Back to top