Cost of women's insurance rises
Women could see their car and life insurance premiums rise steeply from today as a European ruling comes into force that means insurers are no longer able to consider a customer's gender when calculating how much they pay.
Saga Group's Director General Dr Ros Altman told ITV News that the gender equality insurance rules, which come into force today, were "really ridiculous".
Click here to see how the new rules affect you.
Click here to get seven tips that will help you reduce your car insurance.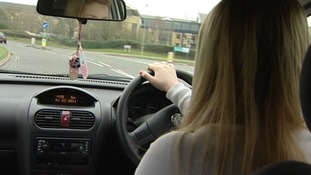 With the new gender equality insurance rules coming into force today, here are seven tips on how to reduce your car insurance.
Read the full story
Advertisement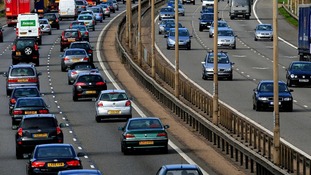 New rules mean that insurers are no longer able to take gender into account when calculating the price customers pay for insurance.
Read the full story
Association of British Insurers spokesman Aidan Kerr has told Daybreak that there "are still a lot of factors involved when pricing car insurance other than gender."
He said: "Someone's age, occupation and where they live is also important."
Car insurance premiums could increase for young female drivers, under new EU rules.
Daybreak's Carla Eberhardt reports.
Despite the concerns, experts advise drivers not to suddenly ditch their policy to try to lock into a better deal, experts have said.
They may then be hit with a cancellation fee which could eat into any savings made and jeopardise their no-claims bonus, as successive years of insurance need to be built up.
The Association of British Insurers is urging customers not to focus on price alone but to shop around for the most suitable deal.
Advertisement
The youngest drivers will be most affected. That's because young men are more than twice as likely to be killed or seriously injured in a car crash than their female peers.

Young women aged 17-22 typically pay up to 40% less for their cover than young men; well, until now at any rate. In middle age, there is little difference in premiums between the genders.
– Ian Crowder, spokesman for AA Insurance
A third of the women surveyed would have to cut back their living expenses to cope with higher premiums and one in 10 (11%) may end up selling their car, experts have warned.
There are also signs that it is getting harder for young people to get a broader choice of car insurance quotes.
Gocompare found that 17-year-olds looking for insurance get an average of 32 quotes, three fewer than at the start of November.
Insurer Aviva recently found that a third of parents who help with their children's car insurance believe higher premiums when the new rules come in will force them to give up these payments.
There may be a period of a few days or weeks when the market adjusts.

There are over 100 companies trying to get business and they will inevitably monitor what the others are doing.
– Kevin Pratt, Insurance expert at MoneySupermarket.com
The figures show that the average best price for female car insurance has gone up from £748 on 1 November 2012 to £932 on 19 December 2012.
However, male premiums are virtually unchanged for the same period.
The average best price for 17- and 18-year-old females has risen 32 per cent from £1,910 at the start of November this year to £2,523.
Male 17- and 18-year-old premiums have decreased by 10 per cent over the same period from £3,855 to £3,460, Gocompare said.
The site, which says it has monitored more than 10 million car insurance quotes since January last year, said this is the biggest shift it has seen in premiums so far.
MoneySupermarket have said that insurers could soon be jostling for position in the fast-moving market.
Load more updates
Back to top