Hunt ban vote 'not imminent'
The Environment Secretary says there is no imminent prospect of a vote on repealing the hunting ban. But the Countryside Alliance say are they "confident" the ban will eventually be repealed.
The Crown Prosecution Service has denied reports alleging that it has not been prosecuting hunting offences, insisting that it does so when it is in the public interest:
There have been a number of recent reports inferring that the CPS is reluctant to, and does not, prosecute hunting offences. This is wrong.

Where there is sufficient evidence for a realistic prospect of conviction, and it is in the public interest, the CPS does prosecute such cases.

Indeed, since the introduction of the Hunting Act in 2005, 371 offences have been charged and brought to magistrates' courts.
– CPS statement
Animal welfare charity RSPCA's chief executive has called those who hunt "enemies of the animals" today, as an estimated 250,000 people are to take part on legal Boxing Day hunts across Britain. Gavin Grant told the Independent:
Those who get a kick out of it, those who consciously abuse animals for profit or for pleasure – they are the enemies of the animals, and that makes them the enemies of the RSPCA.

If the Prime Minister feels he wants to have his vote then let him have his vote. He will discover he's going to lose and maybe that's necessary to end this discussion about the Act.
– Gavin Grant, RSPCA's chief executive
Advertisement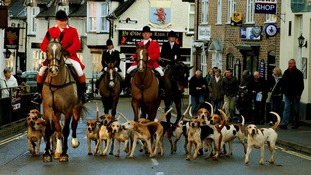 There is no imminent prospect of a parliamentary vote on repealing the hunting ban, a Cabinet minister has signalled.
Read the full story
More than 300 hunts are holding Boxing Day meets across the UK despite the ban on fox hunting.
Some meets involve drag hunting, where dogs set off on the trail of a scent.
A joint master of Croome and West Warwickshire Hunt said there were more important bills for MPs to debate than the hunting ban:
The Government has promised to try and repeal the ban on hunting, and try and make the time for it, and we accept that.

But there's more important issues than the repeal of the hunting ban right now, and also - what a waste of money it would be at the moment to put something together.
– PATTY ALLEN

The Croome hunt uses drag hunting on Boxing Day and 30 riders will set out from the town of Pershore in Worcestershire today. Mrs Allen added:
I think all hunts' memberships are healthy at the moment and as healthy as they were before the ban.

We continue to drag hunt, we flush using the golden eagle and we exercise the hounds, and people in the country like to see us out.
Joe Duckworth of the League Against Cruel Sports has said they would be stepping up their campaign against hunts which broke the law, after Environment Secretary Owen Paterson appeared to rule out bringing the issue before the Commons next year.
Speaking to the BBC Radio 4's Today programme:
We have invested £1 million in recruiting new professional investigators who are out in the field, many of them ex-police officers, and we have quadrupled the number we have out there, in the field, trying to catch these people hunting illegally.
Advertisement
The executive chairman of the Countryside Alliance, Sir Barney White-Spunner, said he believed the ban on hunting would eventually be lifted, although he accepted it was not an immediate priority for the government.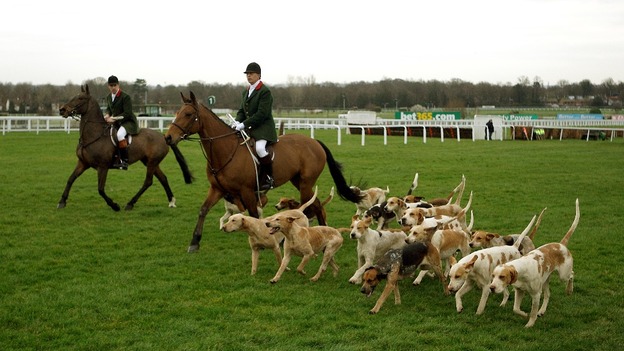 Mr White-Spunner told the BBC Radio 4 Today programme: "We know that actually if you are going to go for some form of repeal then it would probably take another huge amount of time at a time when the Government and parliament has got other priorities.
"I think people are absolutely sensible and mature about that but I am absolutely confident the Act will be repealed. In the meantime, the country people trust the Prime Minister will deliver what he can."
Wakefield MP and Shadow environment secretary Mary Creagh has said there was no public support for ending the hunting ban, following comments from a Cabinet minister who signalled that there is no imminent prospect of a vote on repealing the ban.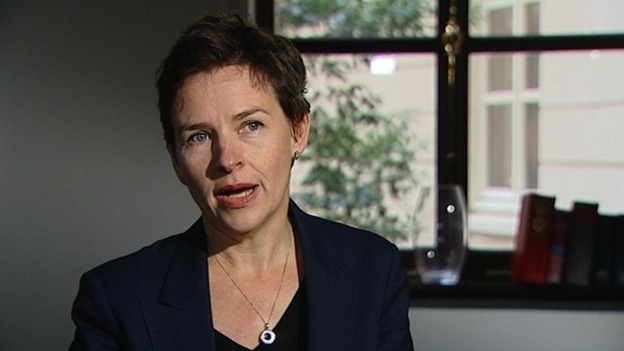 Ms Creagh responded to Environment Secretary Owen Paterson: "Most people back Labour's ban on hunting wild animals with dogs and accept there is no place for animal cruelty in a civilised society.
"People are worried about their incomes falling, prices rising and losing their jobs, yet this out of touch Tory-led Government wants to bring back hunting.
"After the recent high profile conviction of members of the Prime Minister's hunt, I hope that hunts will respect the law this year."
An estimated 300 Boxing Day hunts gather up and down the country despite the ban on hunting with dogs that was passed under Labour in 2005
Campaigners say enforcing the restriction wastes police time, and suggest some officers turn a blind eye to breaches of the law
But David Cameron has been accused of dragging his heels over acting on the coalition agreement promise of a free vote on overturning the ban
Many Tories would support repeal, but most Labour and the Liberal Democrats are still in favour of the ban
There's only a point having a vote if you're going to win. At the moment, it would not be my proposal to bring forward a vote we were going to lose. There needs to be more work done on Members of Parliament. It is our clear intention to have a free vote but we need to choose an appropriate moment.
– Environment Secretary, Owen Paterson, Speaking to the telegraph
Load more updates
Back to top