Thunderbirds creator dies
Gerry Anderson, the creator of Thunderbirds, Captain Scarlet and Space 1999, has died today at the age of 83, his son has confirmed.
A JustGiving fundraising page has been set up to remember Thunderbirds creator Gerry Anderson and support Alzheimer's Society.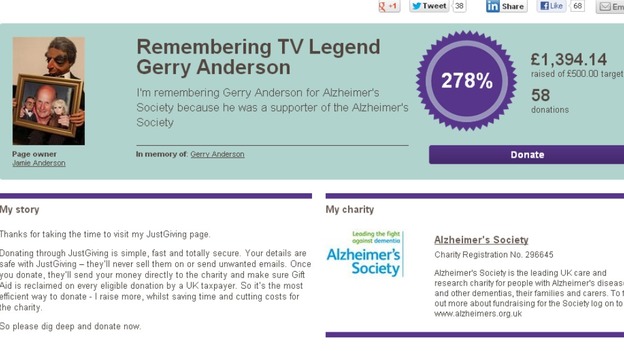 Anderson, 83, died on Wednesday after suffering from dementia. You can read the tributes to him here.
"People can always sing the (Thunderbirds) theme tune or start walking around like puppets," the chairman of the Gerry Anderson appreciation society Fanderson has said, discussing the impact of his idol's most celebrated work.
Nick Williams told ITV News that Anderson's celebrated shows had a huge influence on both the TV industry and his widespread audience, even inspiring several generations of aerospace engineers.
Advertisement
You look at Thunderbirds - those puppets were doing things in the 1960s that we've only just invented now.

He [Gerry] was ahead of his time in everything.
– Matt Zimmerman, voice of Thunderbirds character Alan Tracy
Speaking to ITV in 2009, Gerry Anderson said he used humour and action to create television shows that both adults and children could enjoy.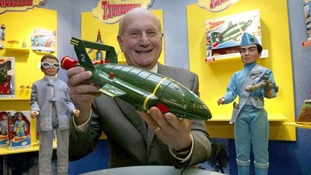 Gerry Anderson, creator of the Thunderbirds, Captain Scarlet and Joe 90 television shows, has died, his son announced today.
Read the full story
Meridian
VIDEO: This is a clip from an item filmed by Meridian at the launch of a lottery, set up in aid of a children's cancer charity. There is an interview with Gerry about the importance of helping children with the disease.
Advertisement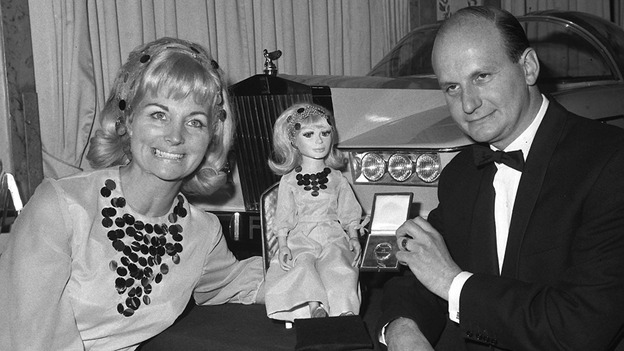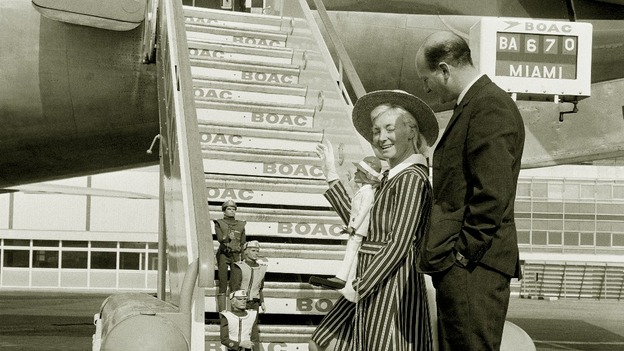 He had a tremendous knowledge of science.

He was child-like, and had a tremendous love of the universe, and astronomy.
– Brian Blessed, speaking to BBC News
Sad news. Gerry Anderson RIP. For men of my age his work made childhood an incredible place to be.
Jonathan Ross has paid tribute to Gerry Anderson on Twitter.
The chief executive of Alzheimer's Society has said that Gerry Anderson was an "outstanding supporter" of the charity.
Jeremy Hughes said:
Gerry Anderson has been an outstanding supporter of Alzheimer's Society and campaigner on behalf of people with dementia.

He was determined, despite his own recent diagnosis, to spend the last year of his life speaking out for others living with dementia to ensure their voices were heard and their lives improved.

With the support of his family, Gerry tirelessly attended events around the country to raise awareness of the condition and to raise funds for a cure.
– Jeremy Hughes, chief executive, Alzheimer's Society
Load more updates
Back to top