Dramatic footage of plane crash
Amateur eyewitness video has shown the moment that a Russian passenger plane crash landed through a motorway outside of Moscow. At least four people were killed during the hard landing.
Wreckage of passenger plane covers motorway
Video footage shows the aftermath of a Russian passenger plane crashing into a motorway outside of Moscow.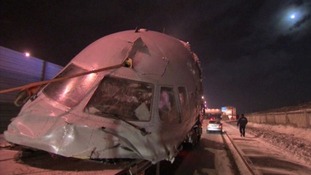 A Russian passenger plane has been destroyed after being forced into carrying out a "hard landing" on a motorway outside of Moscow.
Read the full story
Advertisement
Moscow Plane Crash: New footage shows moment of impact
Amateur eyewitness footage shows the moment that a Russian passenger plane was forced to carry out a "hard landing" on a motorway outside of Moscow.
The video shows footage from along the motorway as the plane crashes into the side of the road and scatters debris over the area.
Clear up of Moscow plane wreckage begins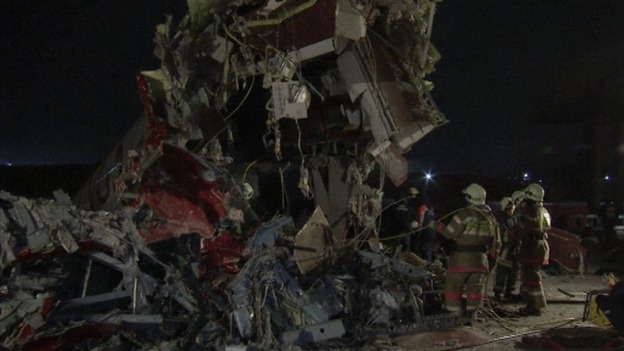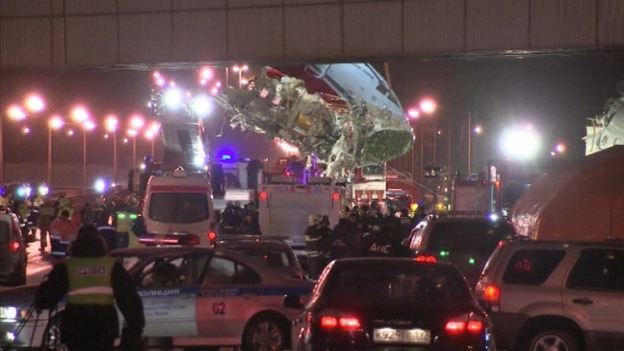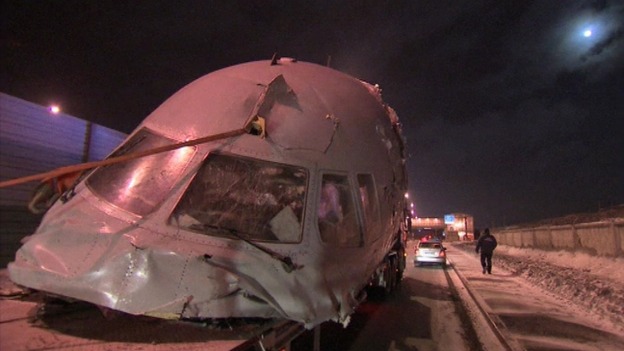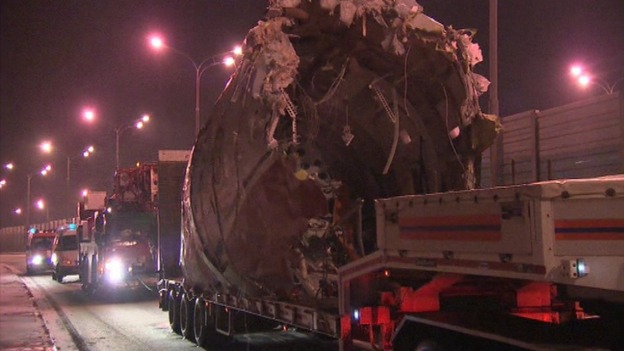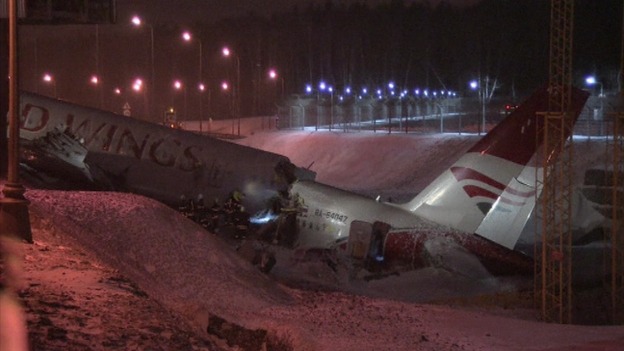 Reports: Four dead after Moscow plane crash
Quoting the Interior Ministry, Russia Today reports that four people have been killed in the aeroplane crash in Russia.
Reports go on to say that a search of the crash site continues as there may have been more people aboard the plane than originally thought.
Footage emerges of crashed Russian passenger plane
Video, broadcast by Russia Today, has shown the aftermath of the plane crash at Vnukovo Airport in Moscow:
Advertisement
Russian ministry claims two lives lost in plane crash
At least two people were killed after a plane crash landed at Moscow's Vnukovo airport, Russia's Emergency Ministry has said in a statement.
The ministry, citing preliminary data, said 12 people were on board the flight, including four crew members and eight passengers, when it made a hard landing shortly after 4:35pm local time.
Report: Officials claim 12 people rescued from plane crash
Russia Today, citing the country's Interior Ministry, has reported that 12 people have been rescued from the wreckage of the plane crash at Moscow's Vnukovo airport.
Five people have been taken to hospital in critical condition, the Ministry reportedly added.
Airport reports no loss of life after Russian plane crashes
The Russian plane that split into pieces after a hard landing had 11 people on board but nobody has been killed, a spokeswoman for Moscow's Vnukovo airport has said, according to Reuters.
Yelena Krylova told reporters there may have been injuries among the crew of the Tupolev Tu-204 jet. She confirmed no passengers were on board.
Report: Crew of 12, but no passengers on crashed plane
Russia's state news channel Vesti has said the Tu-204 plane was not carrying passengers, but had a crew of 12 on board the flight to Moscow, the Associated Press has reported.
Load more updates
Back to top