World celebrates New Year
New Year celebrations have begun with spectacular fireworks displays in London, Edinburgh and across the country.
Times Square welcomes 2013 with fireworks and confetti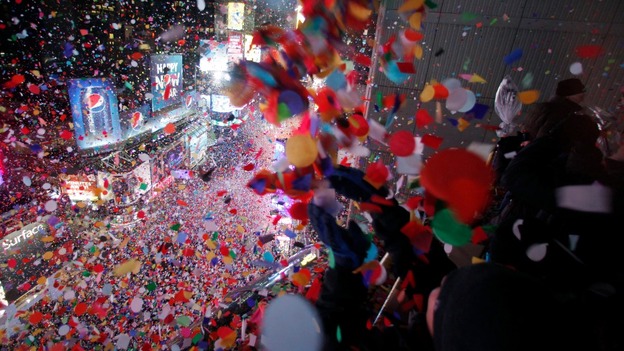 Hundreds of thousands of New Year revellers packed into Time Square in New York to enjoy a dazzling display of fireworks.
Confetti was dropped after the famous ball was dropped in the centre of the square.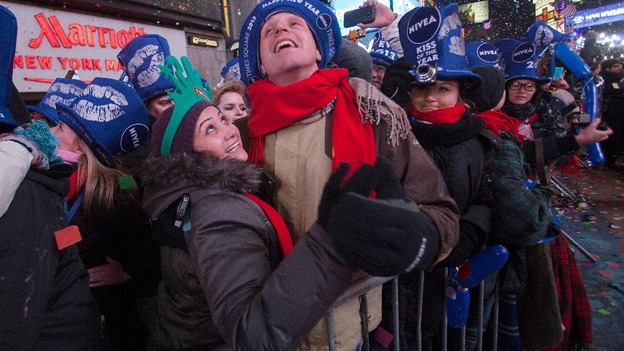 Rio de Janeiro celebrates 2013 with fireworks on the beach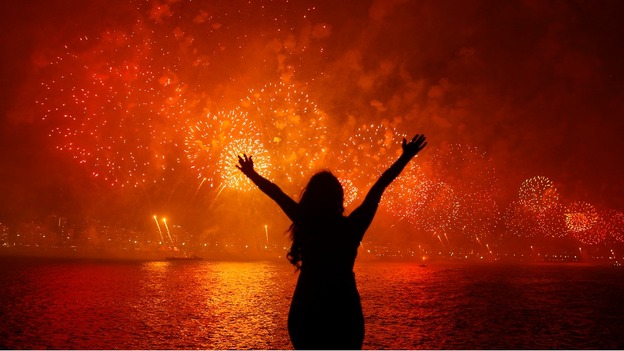 More than two million people gathered along Rio de Janeiro's Copacabana beach to witness a twenty minute display of spectacular fireworks.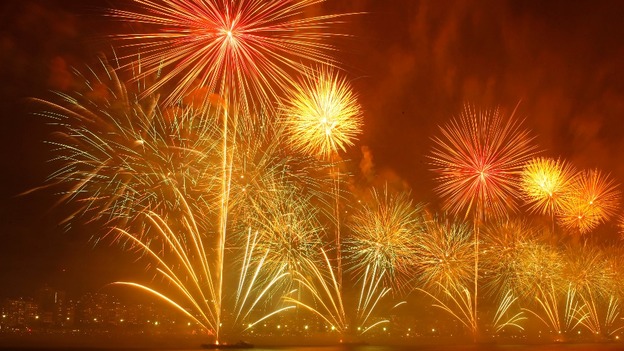 Advertisement
Archbishop of Canterbury gives final New Year message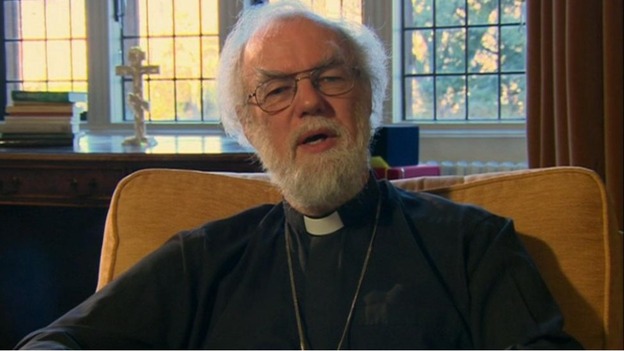 Rowan Williams has delivered his last New Year message as the Archbishop of Canterbury, and used the opportunity to praise the idea of civic duty by commending the work of the volunteers at this year's London 2012 Olympics. He said:
"What we see happening, is only a small part of what is actually happening. In this last year we had the chance to see this in a very vivid way. The extraordinary events of the Olympics and Paralympics last summer provided an unforgettable spectacle."
"But everyone who visited the Olympic site or watched the broadcast would have been made aware of the army of volunteers who cheerfully gave up their free time and worked away all hours of the day and night to make these great events happen."
"They were the people who translated the Olympic vision into reality for the rest of us. It ought to make to make us think a bit harder about all the other folk who quietly turn vision into reality."
Revelers fill Times Square ahead of New Year celebrations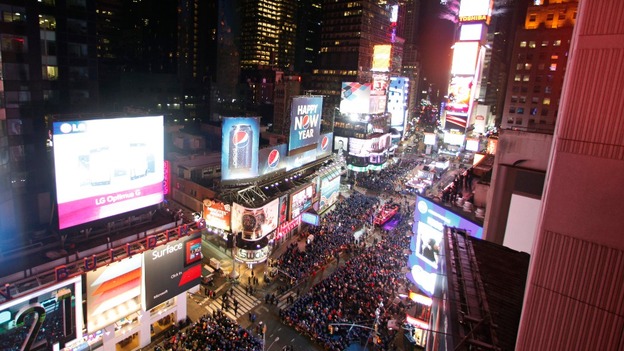 Revelers in New York have been filing into Times Square ahead of the New Year celebrations.
Thousands have gathered to hear PSY and others count them into 2013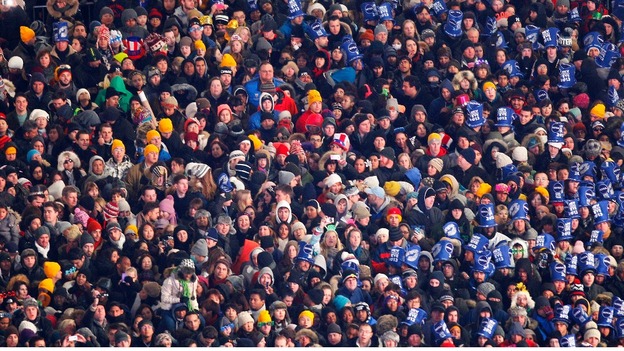 London's New Year fireworks from the sky
London welcomed the New Year with a dazzling show of fireworks centred around the London Eye. Aerial footage shows how the display lit up the London night sky.
Edinburgh welcomes the New Year with dazzling fireworks
Advertisement
New York welcomes the New Year 'Gangnam Style'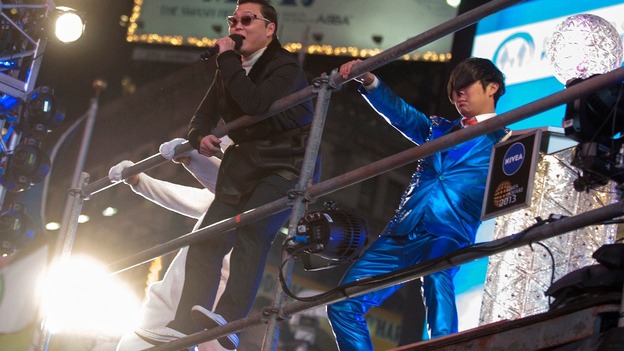 South Korean pop singer Psy performs during a sound check ahead of New Year celebrations at Time Square in New York.
London Eye lights up with fireworks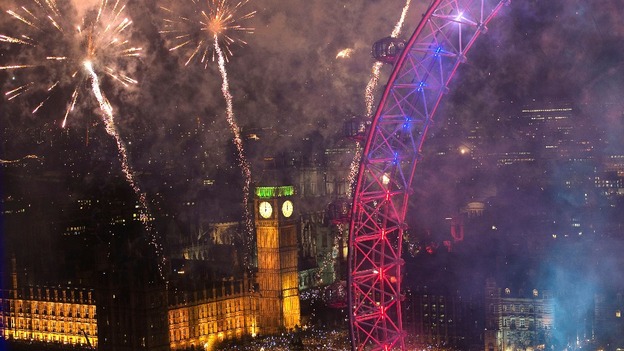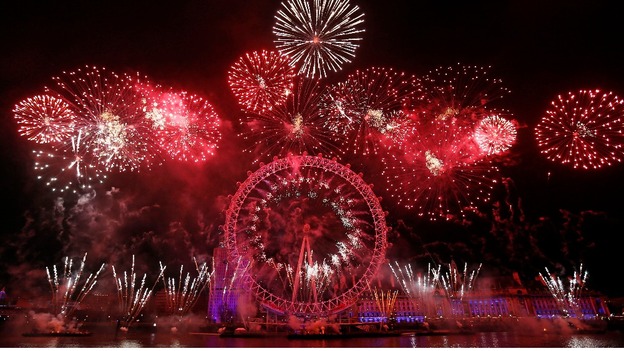 Fireworks light up the London skies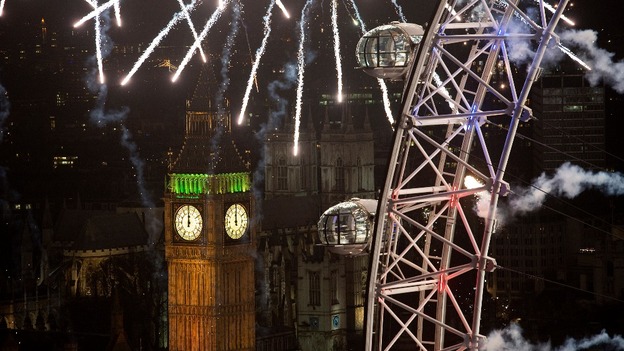 Big Ben counts London into 2013
London celebrated the start of 2013 with a spectacular display of fireworks over the Thames.
Load more updates
Back to top