Hillary Clinton back at work
Hillary Clinton will resume her duties as the U.S. Secretary of State today, five days after being released from hospital for treatment of a blood clot.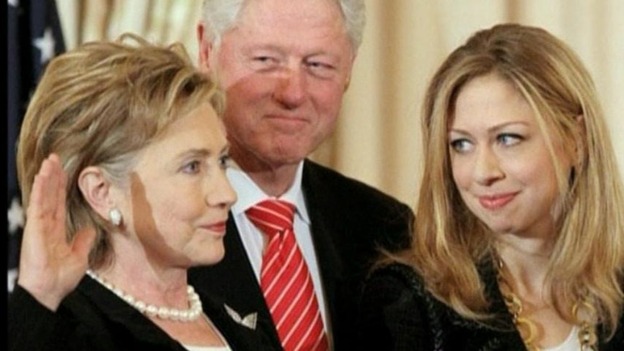 Secretary of State Hillary Clinton has previously talked about her health fears, after suffering from a blood clot behind her right knee in 1998.
She told The New York Daily News doctors found a clot in her leg whilst she was working on her Democratic party colleague Chuck Schumer's campaign bid for New York Senate. She said the scare was the most "significant" she had experienced:
"That was scary because you have to treat it immediately - you don't want to take the risk that it will break loose and travel to your brain, or your heart or your lungs. That was the most significant health scare I've ever had."
Advertisement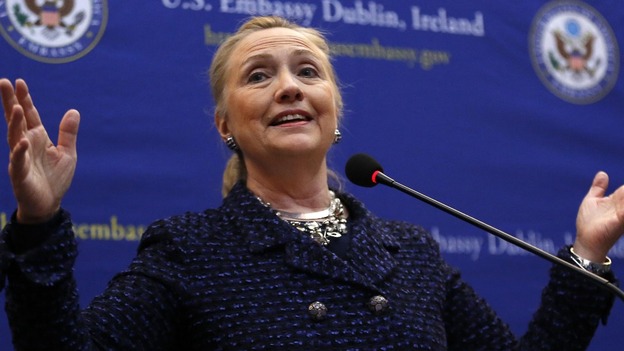 US Secretary of State Hillary Clinton had been due to return to work today after being ill for three weeks with a stomach virus and related concussion, according to Foreign Policy, a US current affairs magazine.
Clinton's illness was first disclosed on December 9, a few days after she left Northern Ireland, and was cited as the reason she did not appear to testify in a hearing into the September 11 attack on Benghazi on December 20. After her appearance at the hearing was cancelled, her doctors said:
"Secretary Clinton developed a stomach virus, leading to extreme dehydration, and subsequently fainted. Over the course of this week we evaluated her and ultimately determined she had also sustained a concussion."
The blood clot she is being treated for in hospital is a result of the earlier concussion.
US Secretary of State Hillary Clinton has been sent to hospital with a blood clot stemming from a concussion she suffered earlier in the month, a State Department spokesman said. She will be assessed for the next 48 hours, according to spokesman Philippe Reines.
In the course of a follow-up exam today, Secretary Clinton's doctors discovered a blood clot had formed, stemming from the concussion she sustained several weeks ago.

She is being treated with anti-coagulants and is at New York-Presbyterian Hospital so that they can monitor the medication over the next 48 hours.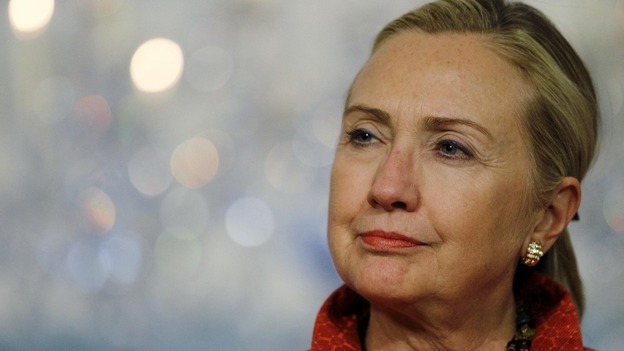 US Secretary of State Hillary Clinton has been sent to hospital after the discovery of a blood clot following concussion, a State department spokesman told Reuters.
US Secretary of State Hillary Clinton has been admitted to hospital with blood clot following concussion, according to the Associated Press.
Advertisement
Load more updates
Back to top