Means-test winter fuel cash call
Winter fuel allowance should be means-tested to help pay for the reform of elderly care, according to the former Lib Dem minister Paul Burstow. But the Government says capping care costs still remains the best option.
Joan Bakewell, the last Labour government's spokesperson for the elderly told ITV News, "I think it's very important to start debate on this."
"However, Paul Burstow has set the bar very low, and I think to suggest that everybody except those who are on pension credits is spreading the net far too wide. A lot of older people need that money."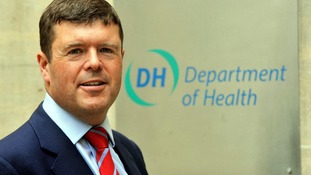 An MP's proposal of means-testing winter fuel payments is dismissed by the Coalition. But who will deal with funding social care?
Read the full story
Advertisement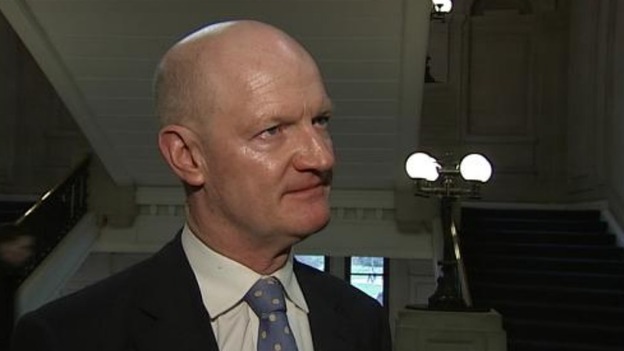 The Universities Minister David Willetts has said in response to a call for winter fuel benefit to be means-tested:
"David Cameron and the Conservative Party made it very clear promise during the election campaign that we were not going to means-test the winter fuel payment and David Cameron stands by his pledges".
A senior Lib Dem tells me former care minister Paul Burstow's idea on cutting winter fuel payments "has no endorsement from anyone in the party."
But they do tell me that there is "no harm coming up with ideas" on how to fund social care.
In response to former care services minister Paul Burstow's call for winter fuel payments for pensioners to be means-tested to help increase the elderly care pot, the Alzheimer's Society has said:
We can't ignore that millions of people, including many people with dementia, are being denied access to essential care because of the colossal hole in the adult social care funding pot.

Discussing how we cut the cake in terms of where money is spent, including benefits for older people, is therefore vital.

However, these discussions should not be held in isolation. The only way to achieve a long term sustainable solution is for all the political parties to agree on a complete and achievable package of funding. People's lives depend on it.'
We still have a long way to go if this country is going to be one of the best places in Europe to grow old.

There is no doubt capping costs - the principle recommended by Dilnot - is the best model - the key question is how to fund it sensibly given the current deficit.

We are looking at how to achieve this, along with taking action to ensure people do not have to sell their homes to pay for care.
– Department of Health
Advertisement
In response to calls for winter fuel benefit to be means-tested, Ros Altmann, the Director-General of the Saga Group who formerly advised the Government on pensions, has tweeted:
So, if you save for your future, you lose your Winter Fuel Payment, if you just rely on the state pension you get the money!
We shd tax pensioner benfits to raise revenue, can increase age of entitlement too, but must reduce means-test, not increase
If pensioners lose Winter Fuel Payments, more will become ill of cold-related diseases, that could worsen care crisis!!
In response to Liberal Democrat MP Paul Burstow's call for winter fuel payment curbs to help fund elderly care costs, Labour MP Paul Flynn tweeted:
Why didn't Paul Burstow insist on cutting winter fuel allowance when he was a Minister? Today's cynical stunt aimed at embarrassing PM?
Real money needed to avoid train crash of elderly care. Best is to end punching above weight that mean war spending beyond our interests.
Military costs in Afghanistan = £17bn enough to avoid cutting Fuel Allowance for decade. Afghan peace dividend to be squandered on new wars?
Currently, elderly people in England have to contribute to their own care costs if they have savings of more than £23,000.
The Centre Forum report suggests the costs could be met by ending the universal entitlement to winter fuel payment and granting it only to those receiving pension credit.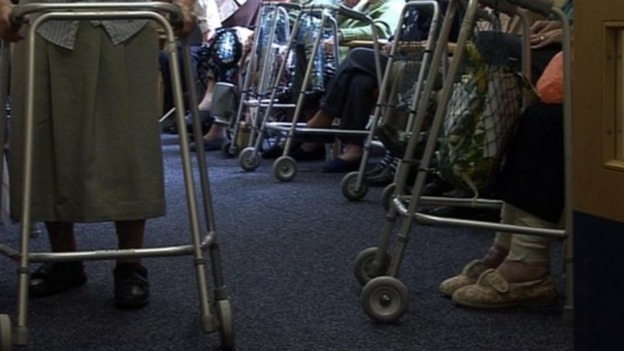 The report said:
"The Government needs to be clear in its message that a reformed capped funding system is the most appropriate way of dealing with a broken social care system, a crisis that has lasted over 10 years.
"The Treasury needs to grasp the 'best opportunity in a decade' provided by the Dilnot Commission, the goodwill expressed by the financial services industry and by care providers.
"Most importantly it should pay heed to the views of thousands of people who risk losing their entire life's work through having to pay for unexpected and unlimited care costs."
Former care minister, Lib Dem MP Paul Burstow, has called for means-tested winter fuel payments to help pay for elderly care costs
Writing in the Guardian, he said the current system is an "unfair lottery that leaves the exposed to huge care costs".
The winter fuel payment is an anomaly in our welfare system.

By earmarking this money for something else we stop those funds disappearing into the Treasury coffers and divert them into the pockets of older people in desperate need of care.
If we are serious about sorting out the biggest unaddressed social issue of our time, the money has to come from somewhere. This is the fairest way to get "something for something" instead of something for nothing. After all, I'm making these proposals because I want end the care lottery that sees people lose their assets, their homes and their dignity.
Load more updates
Back to top