The road between Newtown and Monroe has been lined with signs of support for the pupils who escaped the Sandy Hook shootings last month.
The children will return to school, attending the Chalk Hill Middle School in Monroe, Connecticut, which will be re-named after their former school.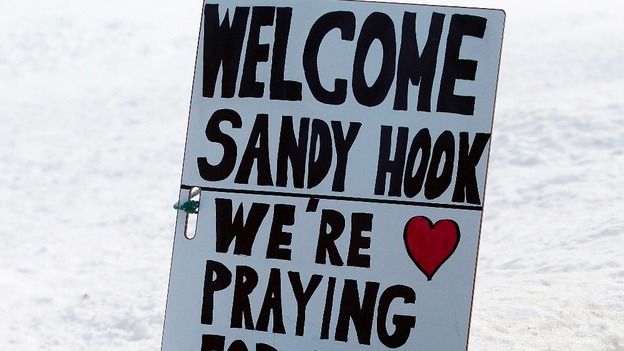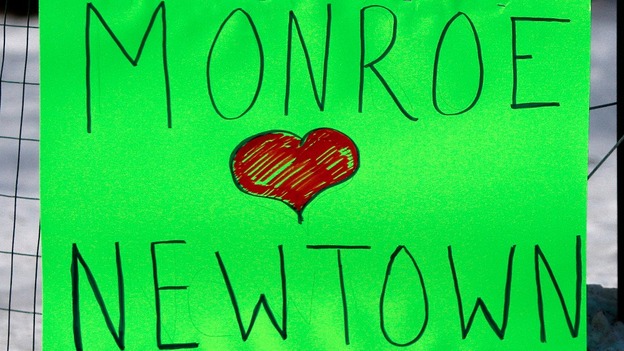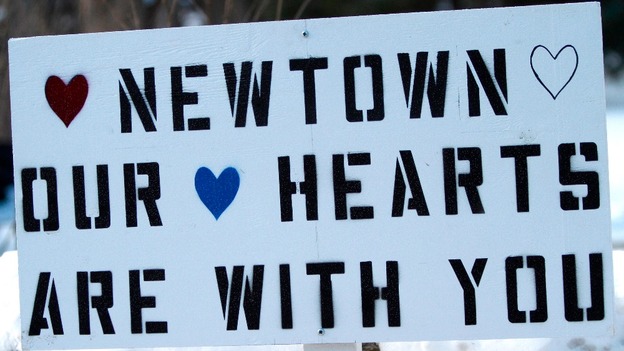 Nearly three weeks ago gunman Adam Lanza killed 20 students and six staff at the Sandy Hook Elementary School in Newtown.
Lanza killed his mother at their Newtown home that they shared, before the shootings, which ended when Lanza fatally shot himself as police arrived.