Morrisons unsure of online sales
Morrisons' like-for-like sales in the six-week period up to December 30 were down 2.5% on the previous year. The supermarket chain told ITV News "no final decision has been made" on moving to sell groceries online as they are unsure of their benefits
Morrisons' share price ended the day down by 0.8 percent following the announcement that its Christmas trading figures were 2.5% lower than last year's.
Morrisons has blamed its "disappointing" sales performance over the festive period partly on "hard pressed consumers increasingly shopping to a budget" and partly on the rise of "other channels" - such as online retail.
A statement from the supermarket chain set out the following aims to improve trading:
Improve promotional innovation
Communicate points of difference (with its competitors)
Accelerate other shopping channels, such as online and convenience
Advertisement
Commenting on "disappointing" trading figures over the festive period, Morrisons chief executive Dalton Philips said:
In a difficult market our sales performance was lower than anticipated, but we have a strong business and significant opportunities to advance our strategy, as we accelerate our multi-channel offer.
– Dalton Philips, morrisons ceo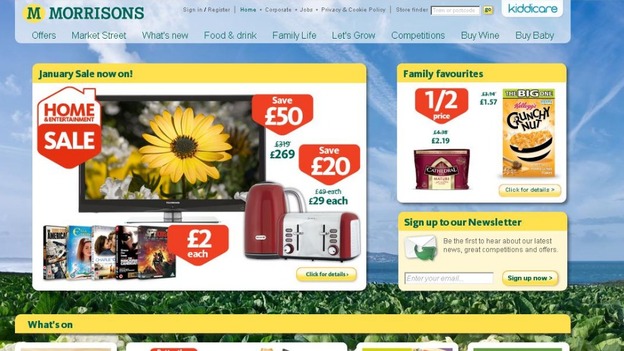 Richard Taylor, the director of corporate affairs at Morrisons, told me that "no final decision has been made" on moving to selling groceries online yet.
He questioned whether introducing online shopping across the board would be fair on ordinary shoppers.
Online shopping is growing fast but is only five percent of the grocery market.
Morrisons suggest the higher costs of direct delivery mean the majority of customers end up subsidising the web savvy among us.
"Potentially customers who are shopping online [at competitors] are subsidising the ordinary shoppers - we don't think that's right," Mr Taylor said.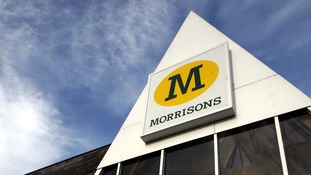 It is a vital time of year for our biggest retailers, who are also some of our biggest employers.
Read the full story
Back to top